Fliss Vaughan
Recipes + Product development manager / Makes Yummy New Stuff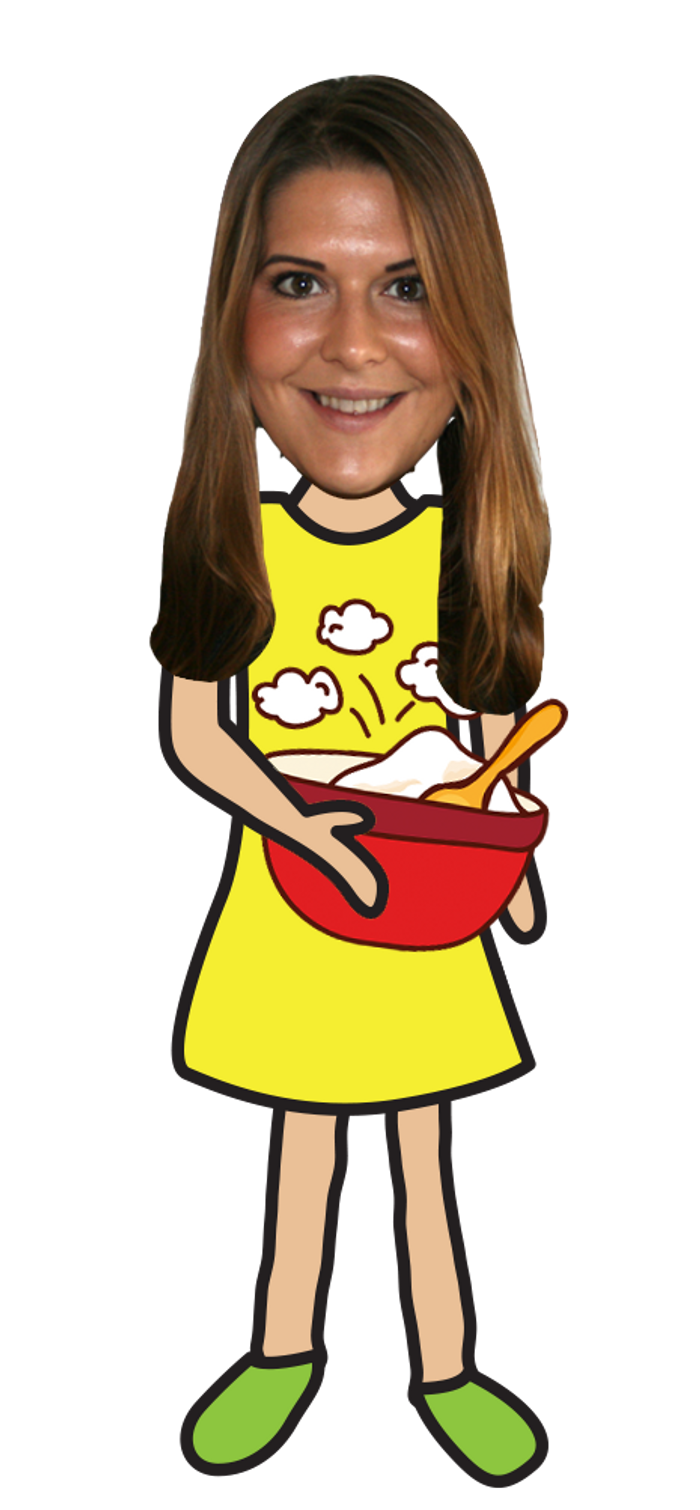 what do you do at Ella's Kitchen?
My job is to develop tasty new recipes for all of our yummy pouches, meals, puddings and Big kids range. I work closely with the Friends (marketing) team to make our exciting new ideas come to life. We have a fab development kitchen at the barns full of exciting gadgets where I am lucky to spend a lot of my time cooking up new recipes.
We follow super strict guidelines to make the tastiest, nutritionally-balanced recipes and we always use the best ingredients available. We are very strict on what we put into our food and every ingredient has to be tested and approved by us to ensure its safe, ethically and sustainably-sourced and most importantly, really yummy!
I am part of a team of product guardians, maintaining quality and redeveloping existing products when required. We are always reviewing our product ranges to make sure they are the best they can be. When we think there is room for improvement, I revamp the recipe to make it better.
One of my favourite parts of my role is developing recipes for our website and social media. It is so much fun coming up with creative new ways to use our pouches, foodie art, little cooking hacks and recipes for the whole family. I still find it really exciting every time I see one of the recipes I have made popping up on Instagram!
a little background please, what makes you the best person for the job?
I have worked in the food industry, developing products for 14 years and have been here at Ellas for just over 6 years. I have always loved cooking and growing up in a very food-orientated household meant I spent a lot of time in the kitchen!
When I was 14, I decided I wanted to be a development chef and set about achieving this by studying GCSE and A-level food technology before reading Food marketing and management at Sheffield Hallam University.
Before joining Ellas, I gained experience in 3 very different food businesses developing a wide range of recipes and have been privileged enough to develop products for Duchy Originals, Heston Blumenthal and Raymond Blanc. I would have to say, little ones are by far the trickiest customers to please!
what makes you proud to work at Ella's Kitchen + how does your job help little ones learn to love food?
I am so proud to work for such an ethical and mission lead company. Everything we do is to benefit the nutritional needs and relationships little ones have with their food.
I am proud to know that I can contribute to this and help parents and carers navigate through the obstacle course that is the weaning journey…and beyond!
my top 3 tips for parents + carers of little ones
1
Don't be afraid to offer new and stretching foods - even if you don't like a food yourself, your little one may love it. It doesn't have to be hugely adventurous. Mixing 2 familiar foods together can create very different flavours which will stretch little tastebuds.
2
Where possible, try involving little ones in prepping/cooking. It is exciting to have an input and helps to create a more sensorial experience and spark curiosity.
3
If your little one rejects food don't be put off. Texture plays a big part in whether a food is accepted or rejected. For example, if a steamed carrot is rejected, then you could next try mashing or baking it for a different eating experience.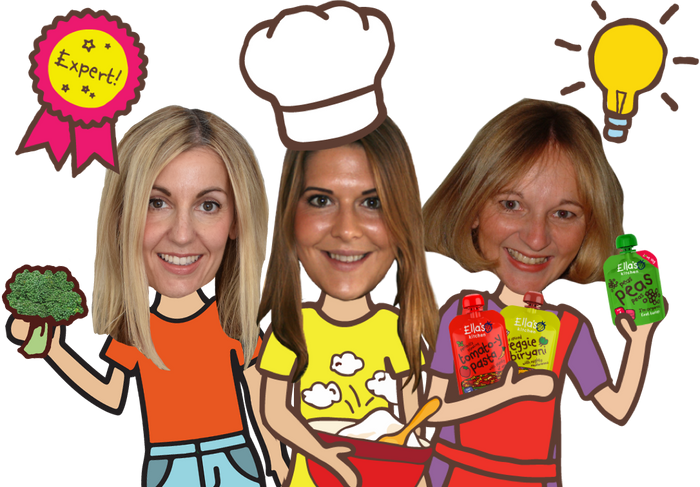 we work reeeally closely with lots of experts so that our yummy foods are the best for tiny tummies!
join Ella's friends for your free weaning pack
Welcome to the Ella's Kitchen family! As one of our very special friends, you can look forward to a free weaning chart in the post and handy emails with lots of tips, offers, competitions + more!