Bananas + Coconuts 'Lamb' Pancakes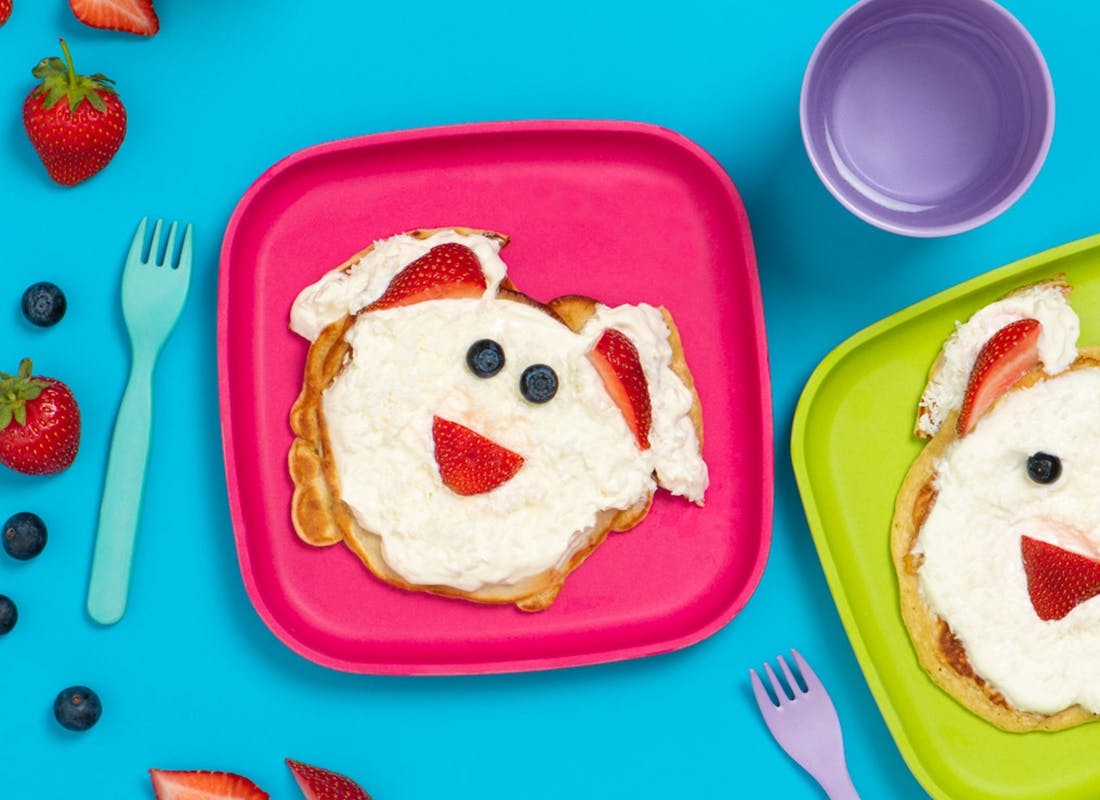 Bananas + Coconuts 'Lamb' Pancakes
Ella's Kitchen Bananas + Coconuts pancakes coated in greek yoghurt and desiccated coconut. The perfect foodie fun activity to keep tiny hands busy!
Ingredients
Method
220g self-raising flour
2 eggs
180g semi skimmed or whole milk
1 x Ella's Kitchen Bananas + Coconuts pouch
For decoration: Greek yoghurt Desiccated coconut Strawberries Blueberries
Ingredients
Method
Sieve the flour into a bowl.
Crack the eggs into the bowl
Squeeze the pouch into the bowl
Slowly add the milk whilst whisking until all of the lumps have gone.
Heat a lightly oiled frying pan on a medium heat and ladle a small amount of mix into the pan. Flip over when you start to see holes appearing all over the surface.
Take one whole pancake and 2 quarters of another to make the ears.
Spread with Greek yoghurt and sprinkle with coconut.
Use the strawberries to make the ears and nose and blueberries for the eyes.
Fun For Little Ones
Older little ones can explore the different colours, textures and shapes of the berries with all their senses as they decorate the lambs themselves
Yummy For Babies
Cut the pancake into fingers, quarter the strawberries and halve the blueberries before giving to your little one to eat