Butternut + Chickpea Curry!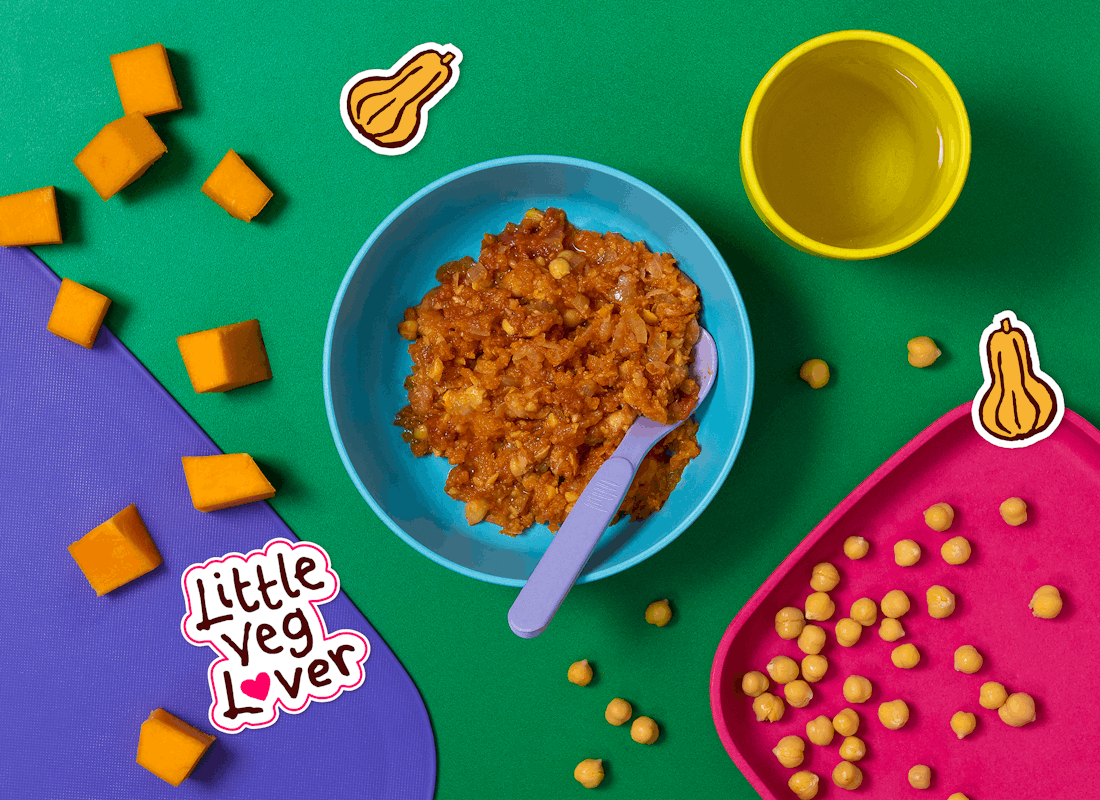 Butternut + Chickpea Curry!
This super scrummy curry is packed with veggies with a tasty twist of coriander!

Ingredients
Method
Soft butternut chunks 150g
Tinned tomatoes 200g
Cooked chickpeas 120g
Mild curry powder or garam masala 1.5 tspns
Onion 70g
Olive oil 10ml
Ingredients
Method
Heat the olive oil in a frying pan and add the spices + then finely chop the onion
Once browned, add the tomatoes + cook until the sauce reduces and thickens
Add the chickpeas and butternut squash chunks
Blend down to little one's usual texture
Serve to your little one with basmati rice
Sprinkle with coriander to finish
Swap This For That!
Why not swap the basmati rice for soft cooked pasta pieces?