Butternut, lentil + paprika puree recipe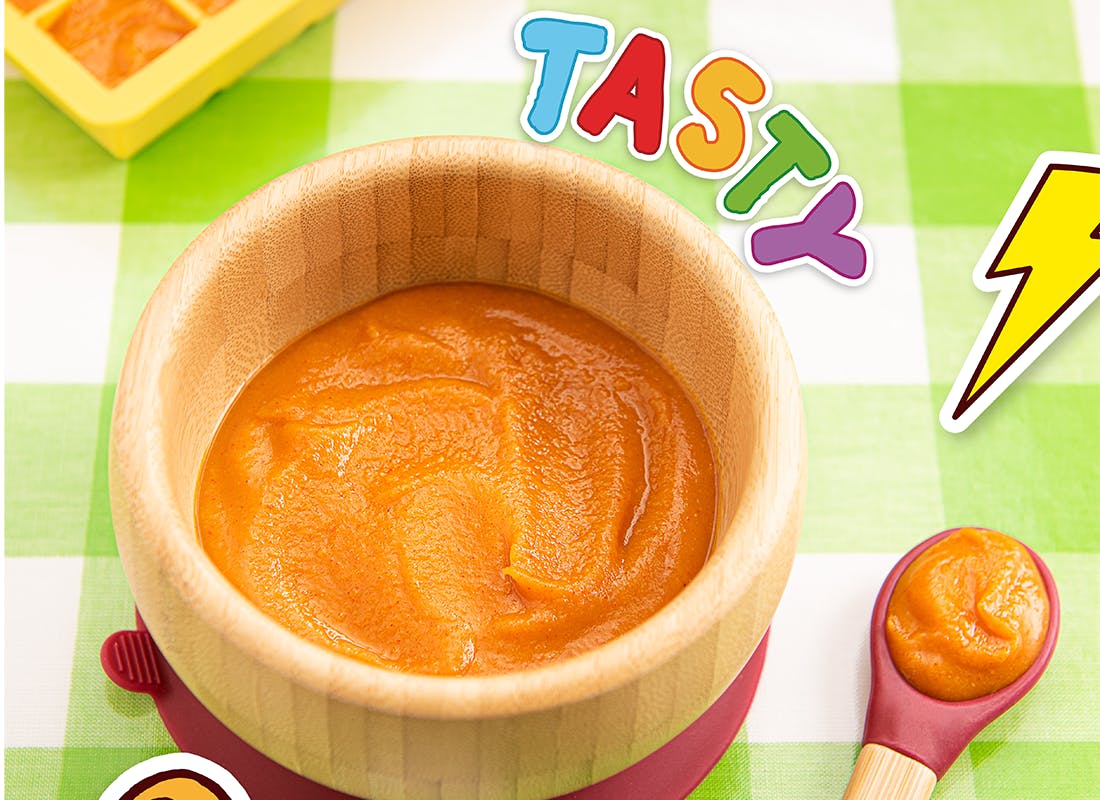 Butternut, lentil + paprika puree recipe
Time to introduce some yummy pulses! Mix in with squishy butternut squash and a sprinkle of punchy paprika!

Ingredients
Method
200g diced butternut squash
150g cooked red lentils
1tsp smoked paprika
50ml water
Ingredients
Method
Steam butternut squash for 15 minutes- or until soft
Add cooked lentils to butternut squash, paprika and water
Blend until smooth.
Swap this for that
Swap the paprika for cumin or cinnamon for a warming taste twist
Top tip!
Add a little more water and some reduced salt stock to make a delicious soup for all the family