Carrot Puree recipe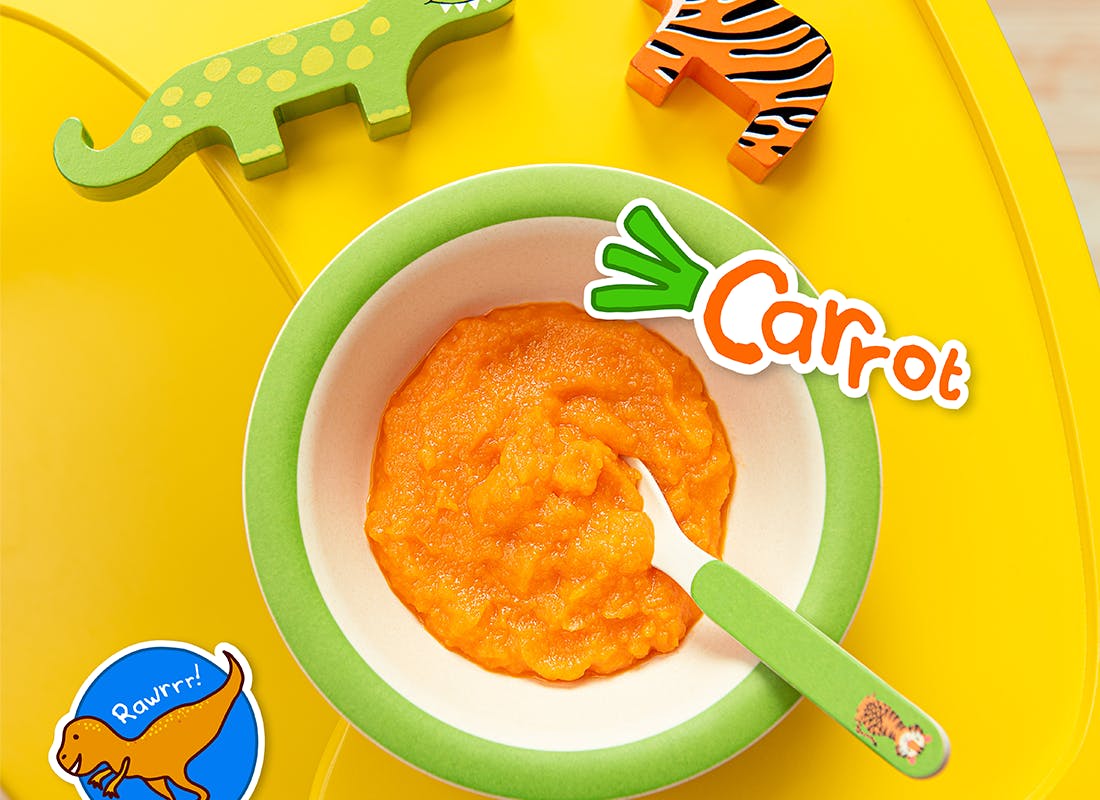 Carrot Puree recipe
We CARROT believe it's time for some yummy veggie first tastes!

Ingredients
Method
3 carrots (about 250 g/9 oz), peeled and halved lengthways
Ingredients
Method
Slice the carrots into half-moon shapes, 5 mm/¼ in thick. Steam or boil the carrots in a saucepan over a medium heat for 10–12 minutes until completely tender.
Purée the carrots with 3–4 tablespoons of boiled water in a food processor, or using a hand blender, until completely smooth.
Yummy for babies
From 6 months, cut carrots into batons about the length of your index finger and steam until soft - the perfect first finger food for your little one!
Top tip!
You can thin all the purées using your baby's usual milk, if you prefer