Cool-as-a-cucumber Gazpacho recipe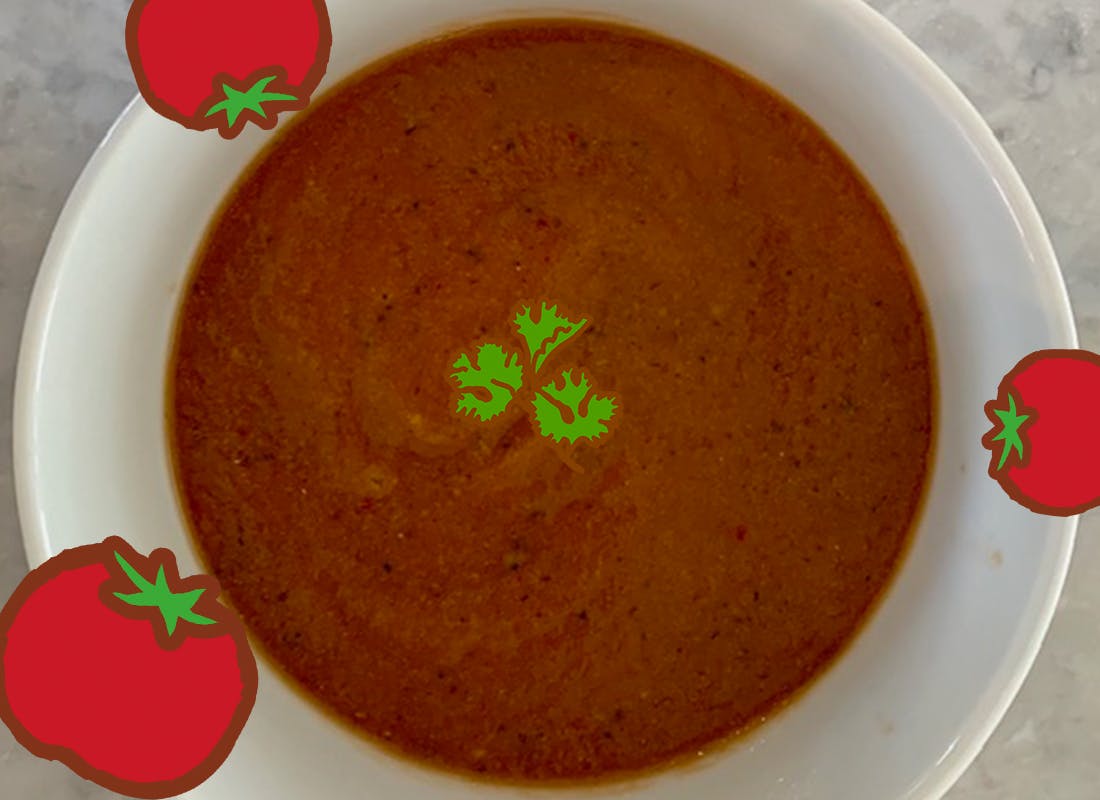 Cool-as-a-cucumber Gazpacho recipe
Who said soup had to be served hot? Give your little one a cooool option with this super quick + easy gazpacho recipe!

Ingredients
Method
1x tin of tomatoes
2x slices of bread
150g cucumber
2 x Tbs balsamic vinegar
1x Tbs olive oil
1x small clove of garlic
Ingredients
Method
Heat tomato in a pan with crushed garlic, balsamic and olive oil.
When hot, crumble in the bread
Remove from heat.
Next add diced cucumber.
Blitz with a hand blender
serve hot or cold!
Top tip!
Add fresh herbs if available Also, add a dollop of hummus or Greek yoghurt for extra protein!