Squash Mac n' Cheese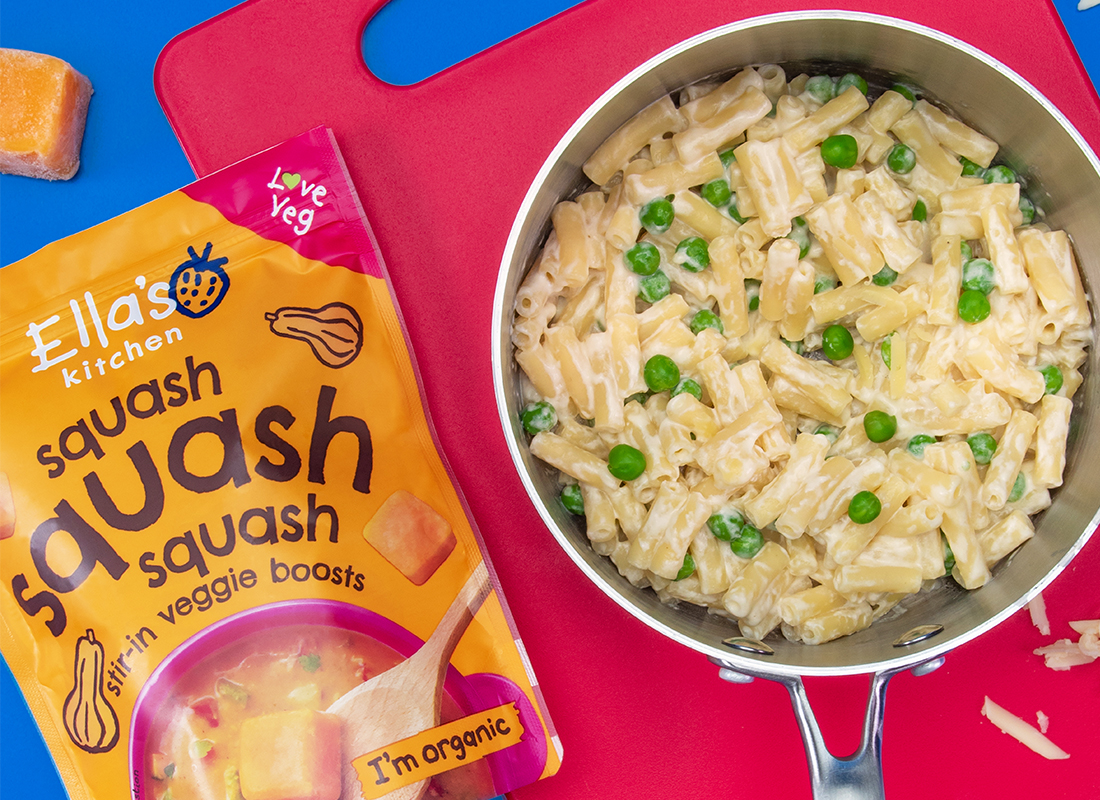 Squash Mac n' Cheese
It ain't easy being cheesy! A family classic with an extra veggie boost using Ella's Kitchen Squash Veggie Boost cubes

Ingredients
Method
100g uncooked macaroni
40g cheddar cheese, grated
60g cream cheese
55ml milk
40g peas
3 x cubes Squash Veggie Boosts cubes
Ingredients
Method
Boil water in a pan + add macaroni pasta. Cook according to the cooking instructions
Once cooked, drain the pasta + put back into the pan
Add the cream cheese + milk. When hot, add the grated cheddar cheese
Add the peas + stir in the Squash Veggie Boosts cubes
Cook until hot - remember to keep stirring so the cheese doesn't catch the bottom!
Swap This For That
You could swap the peas for sweetcorn or even grated carrot for a different veggie boost
Yummy For Babies
Fork mash finely for tiny tummies from 7 months