Cheeesy Garlic + Herb Squares recipe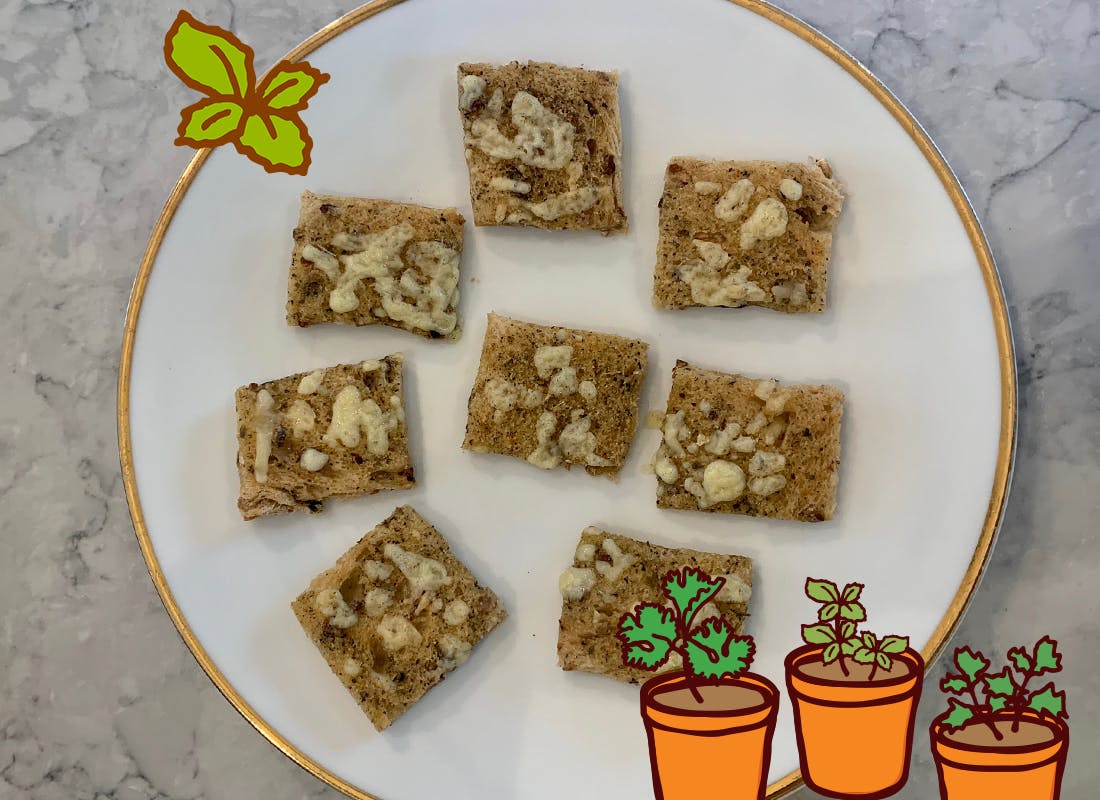 Cheeesy Garlic + Herb Squares recipe
A super cheesy + easy peasy garlic toast recipe, perfect for keeping tiny fingers busy! Made in just under 10 minutes…..ready, steady, CHEESE!
Ingredients
Method
2 pieces of bread (crusts on or off)
10g butter
½ tsp garlic granules (or half a small clove of garlic, minced)
½ teaspoon of dried herbs
10g grated cheese
Ingredients
Method
Lightly toast the bread
Put butter in a small dish, melt in the microwave for 15 seconds until softened
Mix the butter, garlic and herbs together
Spread evenly over the toast
Sprinkle on the cheese and cut each piece of toast into 4
Place under a medium grill for 2 minutes until the cheese has melted
Serve and enjoy!
Fun for little ones
Use cookie cutters to make fun shapes!
Top tip!
Great served as a finger food lunch with slices of hard-boiled egg, veggie and cucumber sticks and hummus.