1. Introduction
We, Ella's Kitchen (Brands) Limited ("We" "Our" "Us" "Ella's Kitchen") are committed to protecting and respecting your privacy.
This Privacy Policy explains how We use any personal data you provide to Us during or arising out of:
(a) your use of Our website at the domain name, www.ellaskitchen.co.uk ("Website");
(b) all correspondence, related submissions, content or other material exchanged between Ella's Kitchen and you;
(c) all interactions with Us made via Our Website or other communication channels;
(d) all Activities, Interactive Services and Promotions (as defined in Our Terms + Conditions) offered through or arising out of Our Website;
(e) becoming a "Friend" of Ella's Kitchen by signing up to Our mailing list;
(f) details you provide to Us using Our "Contact Us" form on Our Website; and
(g) any orders placed and/or payments made through the Website.
Personal data is any information which personally identifies you, and can include your name, address or email address. Please read the following carefully to understand Our views and practices regarding your personal data and how We will treat it. By accessing, browsing or otherwise using Our Website you confirm that you have read and agree to this Privacy Policy.
2. Data controller
Our Website is owned and operated by Ella's Kitchen (Brands) Limited, which for the purpose of data protection laws is the data controller.
3. Data We will collect from you
We retain information which is provided by you directly and information that is passively or automatically collected from you. Specifically, We will collect and process the following data from you, for the purposes specified:
Information that you provide when filling in forms on Our Website and/or corresponding with Us. This includes information you provide when you complete Our "Join Ella's Friends" or "Contact Us" form and enables Us to contact you, serve personalised content to you and, if you consent, to notify you of products or special offers that may be of interest to you. We also keep a record of any emails you send us so that we can provide you with an excellent standard of customer care should you need to contact us at any time;
Information that you provide in answers to surveys which We ask you to complete for research purposes (although you do not have to respond to these surveys);
Information that you provide when carrying out product testing and/or reviewing which We ask you to undertake for research purposes (although you do not have to participate in the product testing and/or review);
Information that you provide when you place and order on our website, including your name, address, email address, telephone number, delivery address, credit/debit card number, expiry date and security code, and any other such information without which We would be unable to process your order or notify you of Our acceptance of your order;
Details of your visits to Our Website including, but not limited to, traffic data, location data, weblogs and other communication data and the resources and links that you access;
Information provided to Us from third parties (including Our group companies) who are also required to treat your personal information as fully confidential and to fully comply with all applicable data protection laws and consumer legislation;
Information you provide about yourself any time you contact Us through social media or when you take part in Our promotions, competitions or submit reviews about Us;
We may collect personal data about you from Facebook via its Connect functionality: The received information includes login details and profile information such as your log-in token, user name and photo and other information from that service as permitted by you and that service; and
Any other information which you may provide to Us when using Our Website including when shopping with Us online, account login details such as your username and password that you have chosen, name address and email address.
We do sometimes collect sensitive personal data or special category personal data which you may provide to Us through the "Contact Us" form related to your "little one's" health such as allergies or other health conditions that affect their diet. We treat this information in accordance with the additional protection it is given under data protection laws. We only collect and use this personal data where you have provided Us with your consent for Us to do so.
When you sign up to "Join Ella's Friends" or shop on Our Website, We do ask for details about your "little one" i.e. child's name and date of birth to personalise emails and packaging to make the information provided relevant to you. Please see the "Join Ella's Friends" terms and conditions for more information.
We will also collect data about you from third parties to help Us better understand Our customers. Such data is likely to include information about what types of products you may be interested in.
4. Data We collect through your use of the Website
As you use Our Website, We will also passively collect data through Our use of cookies, pixels, beacons, log files and other technologies. This data helps Us to deliver more helpful information, services, tools and advertisements. Please see Our Cookies Policy (https://www.ellaskitchen.co.uk/cookies-policy/) for more information.
5. Storing your personal data
We will take all steps reasonably necessary to ensure that your data is treated securely and in accordance with this Privacy Policy. The personal information that you provide will be retained by Us in accordance with applicable laws and Our Ella's Kitchen Data Retention Policy. We will only hold your personal information on Our systems for as long as is necessary for the relevant purpose for which it was collected.
We will take all reasonable steps to destroy or de-identify personal information We hold if it is no longer needed for the purpose for which it was collected.
6. Uses made of the data
We use data held about you for the following reasons and in the following ways:
When there is an obligation arising from a contract entered into between you and Us:
To provide you with information about Our products and/or services which you request from Us; and
To notify you about changes to Our products and/or services.
When necessary for Our legitimate interests or to fulfil a contract with you (such as a contract for sale):
For marketing purposes, to provide you with information about current and/or new products and/or services which We feel may interest you;
For the purposes of profiling and for analysing Our customer demographics. This is in relation to the information you provide when you complete Our "Join Ella's Friends" form only and helps Us to understand the way you shop;
For the purposes of social media advertising;
To ensure that content from Our Website is presented in the most effective manner for you and for your computer;
To contact you about leaving a review on a product once any order placed through Our Website has been completed;
To deal with any issues with any orders you may place through Our Website;
To send you reminders and further information about products you have looked at on Our Website. We will also use this information to determine similar products and services that may be of interest to you;
We will use personal data on an aggregated basis we collect to: (i) monitor and improve the platform and our procedures and processes; and (ii) to help us develop new products and services;
To allow you to apply for a role as advertised on Our Website (including information provided through an online job site, via email, in person at interviews and/or by any other method); and
To allow you to participate in interactive features of Our service.
When you consent:
For certain types of direct marketing which require and are subject to your consent so that we know what interests you and can tailor future offers to suit you; and
To allow Us to contact you to discuss your query or complaint received via Our Contact Us form on Our Website or social media and to follow up afterwards with a short survey.
When there is a legal and/or regulatory obligation:
To comply with applicable laws where We are obliged to retain and/or disclose certain information; and
For internal and external auditing purposes.
We may anonymise and aggregate any of the information we collect (so that it does not identify you). We may use anonymised information for purposes that include testing Our IT systems, research, data analysis, improving the platform, developing new products and features or displaying information about the purchases made via our platform such as the most popular purchases or purchases based on an approximate location.
If We need to provide you with information about something, whether for legal, or business related purposes, We will select what We believe is the best way to get in contact with you. We will usually do this through email or by placing a notice on the Website. The fact that We may send notices to you will not stop you from being able to opt out of certain types of contact as described in this Privacy Policy.
7. Disclosure of your data
We will disclose your personal data to third parties:
As part of Our services We use a number of third party organisations to help Us. These organisations act as data processors and are strictly controlled in how they may/may not use your data and Ella's Kitchen remains responsible for the protection of your data. Such selected third parties include:
business partners, suppliers, and sub-contractors for the performance of any contract We enter into with them or you;
e-commerce partners, e-commerce payment processors, e-payment providers, e-commerce product fulfilment providers for
the performance of any contract We enter into with them or you;
IT providers including those who host Our Website and provide Us with email services;
Data analytic companies to enable Us to better understand how you shop;
fulfilment providers for Our Friend Packs; and
networks that require the data to select and serve relevant targeted adverts to you and other target consumers – this may include personalising the advertising content you (and other target consumers) see on social media, based on the details given by you.
If you enter a promotion or competition involving third parties and those third parties need to update you on whether you have won a prize or for other fulfilment needs. When you enter a promotion, you are subject to any official rules of that promotion which may contain additional information about the specific privacy practices associated with the promotion;
If We go through a business transition such as a merger, acquisition by another company, or sale of all or a portion of our assets, your data may be one of the transferred assets and you acknowledge that such transfers may occur and are permitted by this Privacy Policy;
If We are under a duty to disclose or share your personal data in order to comply with any legal obligation, or in order to enforce or apply Our Website Terms + Conditions of use and other agreements; or to protect the rights, property, or safety of Ella's Kitchen, Our customers, or others. This includes exchanging information with other companies and organisations for the purposes of fraud protection and credit risk reduction; and
In order to provide relevant customer care. Please note that the personal data processed relating to customer care is held in a separate database and is not used for marketing purposes.
We will not release your data to any company outside our group for marketing purposes.
8. Marketing

Where you have provided Us with the appropriate consents to Our general marketing, We will send you marketing materials about other products or services offered by Ella's Kitchen. In addition where you have provided Us with the appropriate consents, We may also pass your data to one or more of Our other selected third parties for marketing purposes (as outlined above in clause 7).
You have the right to object to the use of your personal data for marketing purposes and to withdraw your consent to Us processing your personal data for marketing purposes. You can exercise your right to prevent such processing at any time by emailing Us at customer.enquiries@ellaskitchen.co.uk; or by clicking "unsubscribe" on the relevant email communication(s).
We, or our advertising partners, may show advertisements to you on our platform or on other platforms. To do this we, or our advertising partners, may collect information about how you use the platform or the types of other web pages, content and ads you, or others who are using the device you connect to the platform, interact with, visit or view. The information collected might also include the IP address of the device you connect to the platform or the e-mail address you provide to us or our platform. We, or our advertising partners, use the information that is collected to make sure adverts you see either on the platform or other platforms or apps (where our partners have advertising space) are more relevant to you.
The techniques our advertising partners use recognise the device or e-mail address you are using. Typically cookies and similar technologies are used to provide this type of advertising. You can find out more about cookies and how to manage their use by reading our Cookies Policy.
9. International transfers

The data We collect from you may be transferred to and stored at a destination outside the European Economic Area ("EEA"). Your data may be processed by staff operating outside the EEA who work for Us or for one of the third parties to whom We may disclose your personal data (see clause 7 above). We will only transfer your data outside of the EEA where We have taken appropriate steps to make sure it is carefully protected, for example by entering into appropriate contracts approved by data protection regulators with those relevant third parties.
10. If you are under 16 years old

If you are under 16 years old, a parent or guardian must provide their consent before you can become a "Friend of Ella's".
11. Your rights
You have the right to access information which We hold about you.
You have the right to receive details of how We use the information we hold about you.
You have the right to ask Us to provide a copy of this information in a portable format to you or another third party.
You have the right to access, rectify, block, port, complete, delete and update your personal data, and to restrict its use.
If any of the data We hold about you is incorrect, you may also request it is corrected or erased. You also have a right to require us to stop processing your personal information and/or to withdraw your agreement to processing based on "consent", unless We have a legal justification for doing so.
To exercise your rights you can click on the "Contact Us" link on Our Website and We will respond to your request within one month. In the rare event We can't respond within one month We will let you know this as soon as possible. There are exceptions to these rights; for example, access may be refused if it would reveal personal data about another person or if we are prevented from disclosing such information by law.
12. Links to other Websites

Our Website may, from time to time, contain links to other websites. If you follow a link to any of these websites, please note that these websites have their own privacy policies and that We do not accept any responsibility or liability for these policies. Please check these policies before you submit any personal data to these websites.
13. Changes to Our Privacy Policy
We reserve the right to change the contents of Our Website. Any changes We may make to this Privacy Policy in the future will be posted on this page. It is your responsibility to familiarise yourself with this Privacy Policy regularly. Your continued use of Our Website following the posting of any such changes will constitute your acceptance of the revised policy.

14. Contact
Questions, comments and requests regarding this Privacy Policy and how your personal data is handled are welcomed and should be emailed to customer.enquiries@ellaskitchen.co.uk with the subject heading Privacy Policy Monitoring.
15. Complaints
If you have any concerns or complaints as to how We have handled your personal data you may lodge a complaint with the UK's data protection regulator, the ICO. The ICO can be contacted through their website at https://ico.org.uk/global/contact-us/ or by writing to Information Commissioner's Office, Wycliffe House, Water Lane, Wilmslow, Cheshire, SK9 5AF.
We ask that you please attempt to resolve any issues with Us before contacting the ICO by contacting Us via the "Contact Us" form on Our Website; or by emailing Us at customer.enquiries@ellaskitchen.co.uk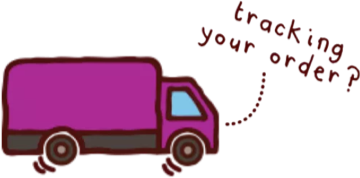 Shop Orders
Got a question or need help with your order? Email or call our shop team at:
shop@ellaskitchen.co.uk 01938 551 914
(Monday – Friday: 9am – 5pm, excluding Bank Holidays)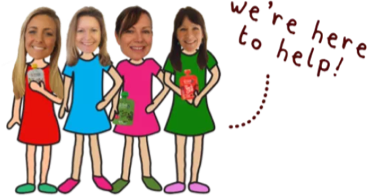 Customer Care
Our lovely customer care team are here to help. Get in touch via our contact form or call us on:
0330 016 5221
(Monday – Friday: 10am – 4pm, excluding Bank Holidays)

FAQs
Check out our FAQs for our most asked questions!
Visit FAQs