Hello! I am Catherine, Head of Keeping People Happy (HR Director)
At Ella's Kitchen we care about each other, we care about the world we live in and we care about making the absolute best food for tiny tummies.
We believe that if we're all aligned towards a clear direction, grounded in the stuff we're passionate about, then our team will thrive; free to deliver amazing results and feel rewarded doing it.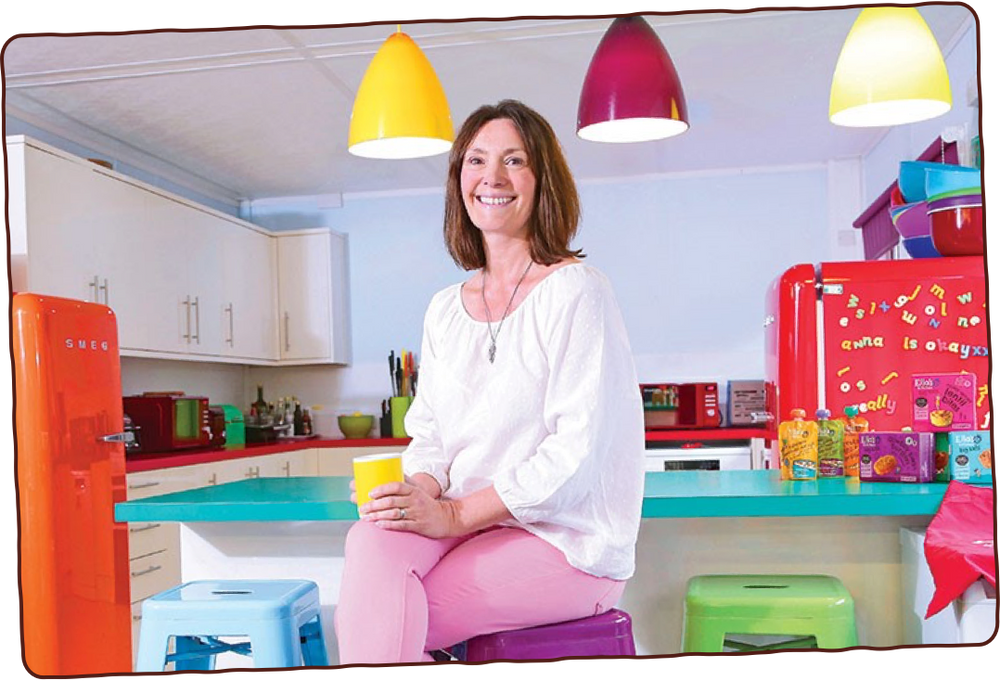 At Ella's Kitchen, we're guided by our values. They set the tone of our culture and we look out for newbies who will be a natural fit to our values and complement and contribute to our business.
We believe to achieve strong business growth, we need to nurture our people, because happy people do the best work. So we invest in our people to be the best they can be and encourage a culture of leadership so that everyone feels valued and empowered.
We are always keen to meet brilliant people who believe in our mission and want to live and breathe our values.
Catherine
xxx
explore our current vacancies
Purpose of role:
Ensure we have a brilliant customer service function to our retailers at Ella's Kitchen, where customers feel confident in our ability to deal with issues and shorts coming up
Lead the communication with our customers to ensure they feel they've had a really good experience dealing with us
Build strong relationships with supply chain contact to all of our retailer partners
To support improvements to our customer service level
Key point of contact for all order related queries from all our customers (all UK retailers + ATW distributors)
Role activities / responsibilities:
Instil confidence in our retailer partners that we are doing everything we can to ensure they get what they need
Effective communication to all our retailer customers, by participating in daily and weekly meetings with the retailer contacts and the Deals team.
Influence the retailers on decisions that benefit our stock levels
Take ownership of customers issues and follow problems through to resolution
Own + create retailer specific reports on supply issues with their products and why we are shorting
Work with the logistics team and the third-party warehouses to ensure the available data on upcoming shorts and availability dates can be tailored to each retailer
Work with the Deals team to ensure we are consistent in our communication to the retailers
Ability to communicate difficult messages to Customers in a controlled manner and provide reassurance
Work closely with our key customers to understand their day-to-day priorities (e.g. upcoming promotions, upcoming range reviews, review depot / store stock etc) and proactively manage orders + deliveries accordingly
Identify opportunities to reduce any operational complexity
You will need:
Experience of customer services to retailers in an FMCG / food environment.
Be a brilliant communicator & networker, demonstrate gravitas in meetings
Embrace, embody the people from all levels
Have excellent commercial skills and exude all that is special and unique about Ella's
Aptitude and drive for problem solving, and ability to think differently when finding solutions
Be a proactive thinker and able to make the time to think about what we're doing
Be able to thrive in an entrepreneurial, fast paced environment
Have great influencing skills (internally and externally)
Ability to work under pressure and remain calm
Highly numerate
Strong attention to detail and administrative skills
It would be desirable to have worked with the big UK retailers before.
And What You'll Get In Return:
Bucket loads of training and development, supporting your career pathway
Competitive salary
Discretionary bonus scheme
A Box of Treats, including private medical, dental, pension, life assurance, 25 days holiday and the ability to buy more, high street discounts, amazing wellbeing events, Give It A Go days… to name but a few!
A really awesome place to come to work every day… our beautiful Barns in the Oxfordshire countryside
Purpose
Support the Making Friendly Stuff team with best-in-class range management. You'll take the lead on EPD projects in key markets across our core, snacks and frozen portfolios and you'll nurture our newbies and set them up for success by getting them 'ready to sell' and following up with fantastic post-launch evaluation. To do this you'll be a champion for our consumers, delivering innovative products which ooze Ella'sness and help us deliver what's best for little ones.
Role activities / responsibilities:
Ready to sell – Lead the charge in setting our innovation up for success
Work with key partners + internal teams to ensure 3D NPD images are on brand and readily available for retailers + distributors.
Work with key partners + shopper team to get online optimised images that are on brand and readily available for e-commerce channels.
Ensure NPD/EPD product information forms are completed with final copy from the product team.
Get stakeholders tasting our NPD + EPD through relevant internal sessions.
Inspire your colleges with launch lunch sell in's.
Support the Deals (sales) team in Retailer sell-ins, as necessary.
Post launch evaluation – Lead the NPD post-launch tracking process and provide recommendations based on performance + insights in order to continually improve.
Work with customer care (Keeping Families Happy) team on any consumer feedback.
Review EPOS data on launch tracking expectations.
Lead the charge on completing 'school reports' 4, 8 + 12-month performance check ins.
Work with our agencies to get Littles tasters testing our products.
EPD - Working with Making Friendly Stuff team identify and lead projects which deliver improved ranges to better meet the changing needs of little ones. Work with our Deals (Sales) and Clockwork (Operations) team to implement recommendations for discontinuations whilst minimising customer disruption + write-offs.
NPD - Support the Product Manager and Senior Product Manager in the delivery of Core, Snacks + Frozen projects as required:
Create compelling propositions for product and pack that deliver against our strategy and offer consumers something truly relevant and different from what is out there already.
Champion our consumers by keeping them front of mind – be Kids First always!
Deliver against our brand planning objectives for SKU productivity ensuring they align to strategy and business requirements (margin/COGs targets)
Support projects from ideation through to launch, championing them through the process, including reporting the P+L, making clear recommendations to key stakeholders and ensuring the gate sign off process is achieved on time.
Packaging
Own the delivery of stand-out packaging (design + pack format) for your projects through the gate process, striving for right first time. (Consumer pack as well as SRP/outer packaging if any changes)
Lead the design development process for your projects from concept development to artwork release, making recommendations and gaining inputs and approvals from the right stakeholders at the right time.
Own on-pack messaging and claims making sure they meet our design objectives and excite parents and Little Ones.
Ensure your packaging projects come in on time + on budget.
Make budget recommendations for your portfolio based on relevant NPD/EPD process to Runs Friendly Stuff.
Insights
Support championing the voice of the consumer throughout the barns (business).
Input into Consumer Insights briefs for your projects.
Share insights and 'so what's' with key stakeholders and wider Ella's family as appropriate to drive your projects forward, delivering against consumer needs.
Work with Recipe Developer and Packaging Technologist to ensure relevant benchmarking and competitor review is completed during NPD + EPD projects as required.
Other Stuff
Input into the 360-launch planning process, ensuring the consumer proposition, USP and key messages are clearly understood + communicated
Provide ad-hoc support on Friendly Stuff (product team) and wider Friends Team (Marketing) initiatives.
Be an active member of the wider Friends team by collaborating and contributing your passion and ideas.
You will need:
A good level of brand or Product Management experience, ideally within FMCG
Experience of interpreting data from a wide range of sources – drawing insights and turning them into action.
An exposure to /understanding of product P&Ls and how to influence them would be desirable
Natural creativity, with an imaginative approach to problem solving
Excellent influencing skills – the ability to persuade stakeholders of the commercial, consumer and brand value of a product proposition
A real passionate team player with the ability to work cross-functionally and with our friends outside of Ella's
Demonstrable the ability to live and breathe our values: We Want to Win, We're Business Minded, We're Childlike, We Think Differently, We're Good to Each Other
And what you'll get in return:
Bucket loads of training and development, supporting your career pathway
Competitive salary
Discretionary bonus scheme
A Box of Treats, including private medical, dental, pension, life assurance, 25 days holiday and the ability to buy more, high street discounts, amazing wellbeing events, Give It A Go days… to name but a few!
A really awesome place to come to work… our beautiful Barns in the Oxfordshire countryside
The role
We're always looking for passionate, creative and innovative people to come and work with us at Ella's Kitchen.
If we aren't currently advertising for a role that's right for you, you can submit a speculative application and we'll hold your details in our Talent Pool for 3 months. If we've got any roles that we think might be of interest to you, we'll be in touch!
our box of treats
Our team are super-special and in return for all the hard work they do everyday, everyone gets a 'Box of Treats' to help make every day that little bit brighter and easier! Goodies to look forward to when you join Ella's Kitchen: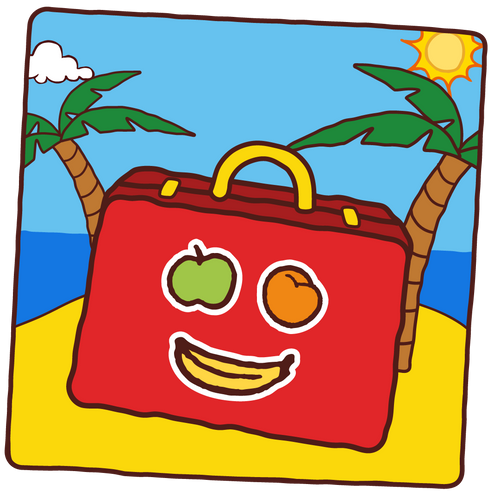 25 days holiday plus bank holidays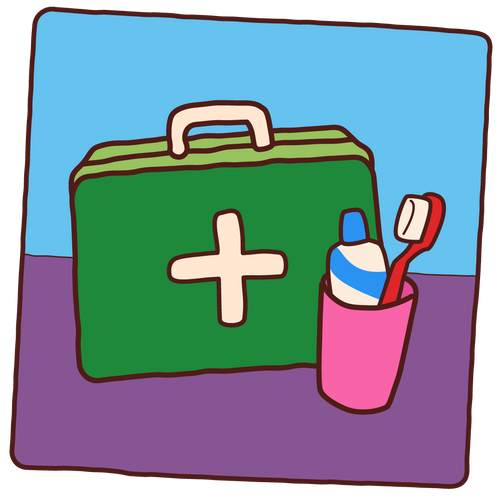 health cash plan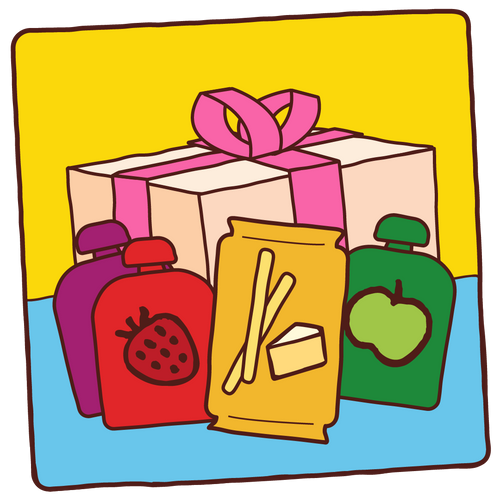 free Ella's products for family + friends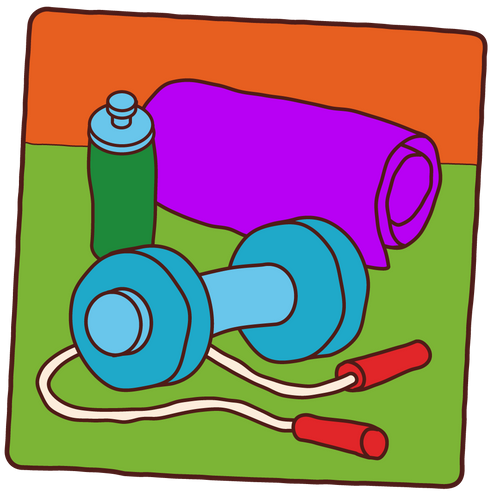 weekly bootcamp + yoga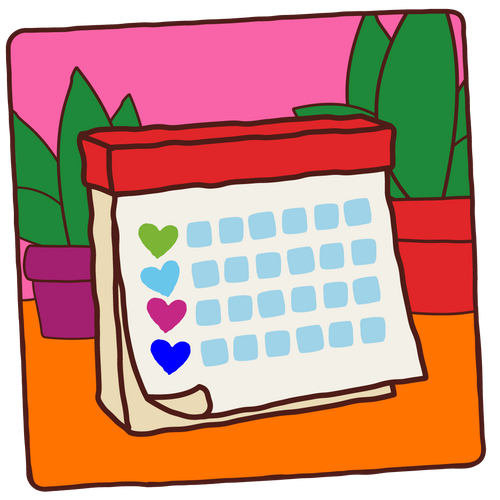 annual wellbeing calendar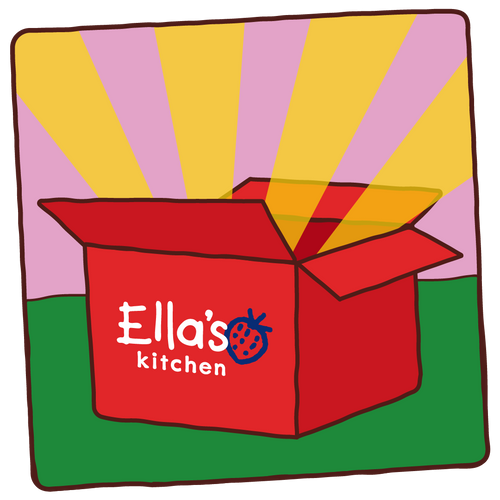 and much, much more...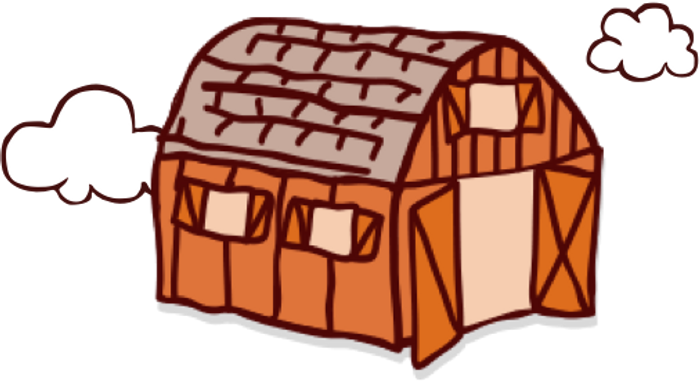 working at Ella's
We know that happy, healthy people do the best work so we work reeeally hard to be a tip-top employer focussing on understanding the whole person.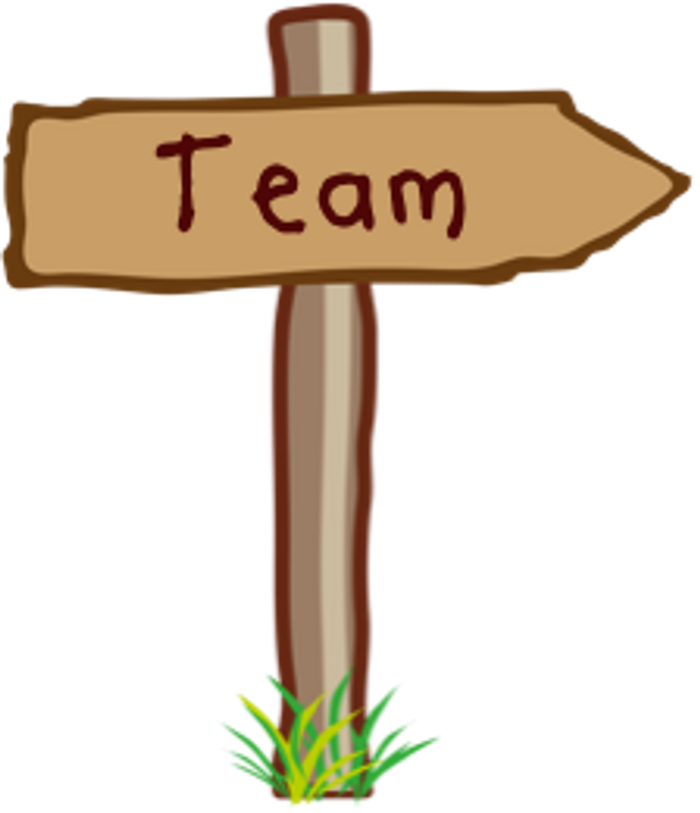 meet our team
Take a peek behind the scenes to see what it's like working at Ella's Kitchen!
join Ella's friends
Welcome to the Ella's Kitchen family! As one of our very special friends, you can look forward to a free weaning guide in the post and handy emails with lots of tips, offers, competitions + more!