Making mealtimes yummy + fun!!
At Ella's Kitchen, we know how important it is for all little ones to grow up loving good food! That's why, along with our scrummy foods, we've got lots of fun activities, yummy recipes, top tips and more to help your little one enjoy mealtimes.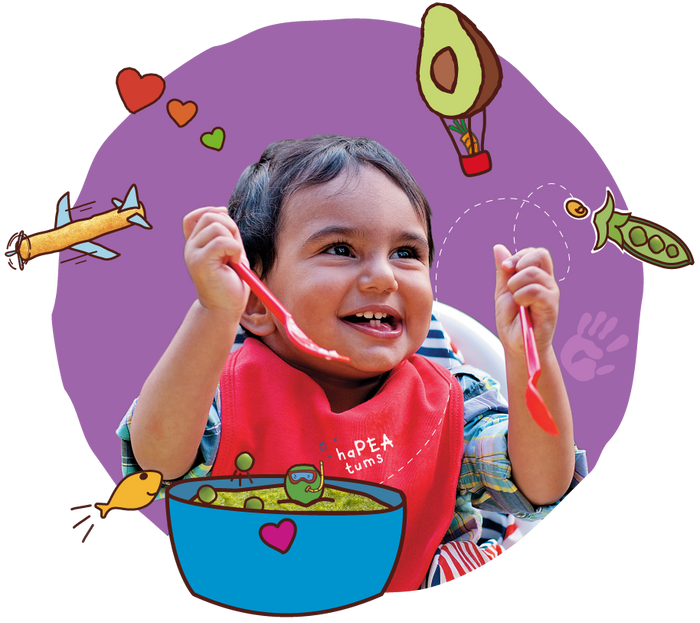 Engaging your little one's senses!
Our studies show that babies who explore food with all their senses, are more likely to grow up as happy little eaters! Explore how sensory play can help your little one learn to love good food...

Supporting happy mealtimes
When we develop our yummy foods, we always make sure they're just right for tiny tummies by using only the best quality, ethically + sustainably sourced ingredients…but that's not all we do! We offer lots + lots of other handy stuff to support you + your little one at mealtimes.

Our story
Back in 2006, Ella's dad starting making yummy food at his kitchen table when he realised the baby food available was all a bit beige, bland + boring!
He promised Ella + her brother Paddy that he would only make healthy, tasty + fun food which is packed full of the best ingredients for tiny tums.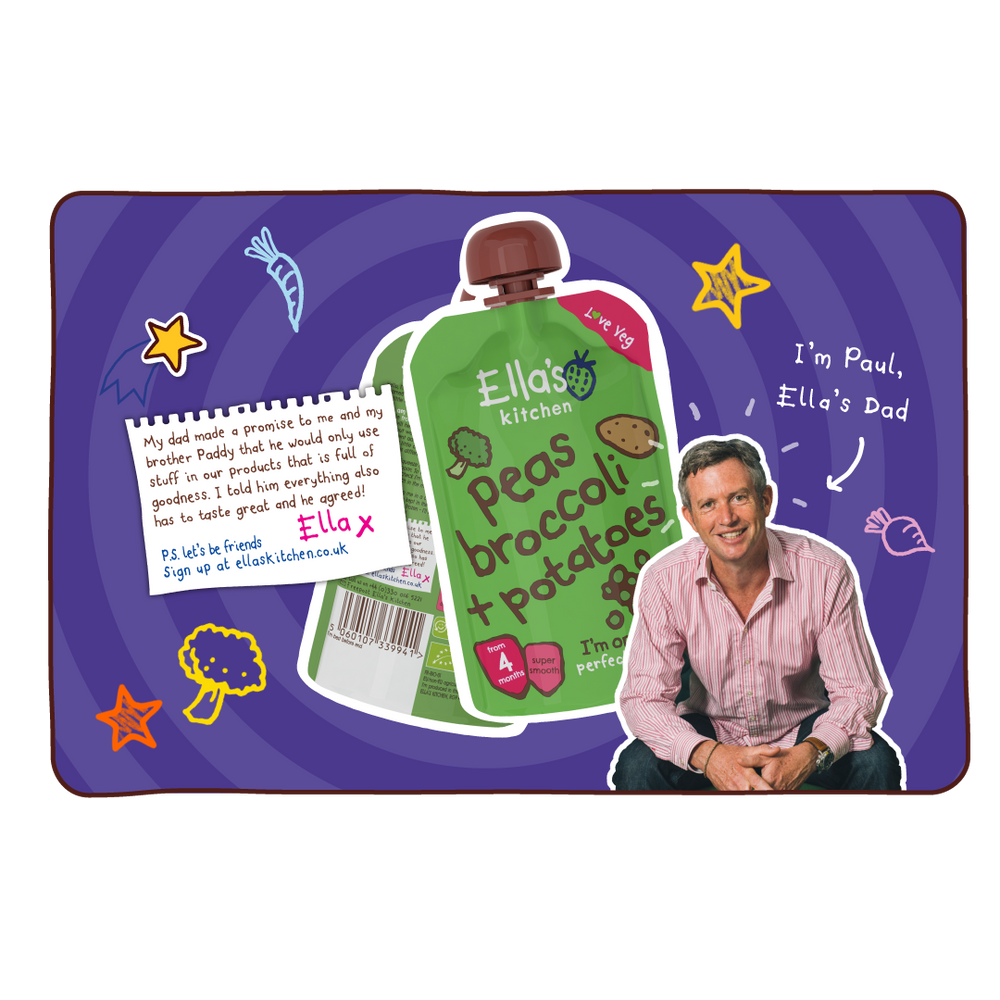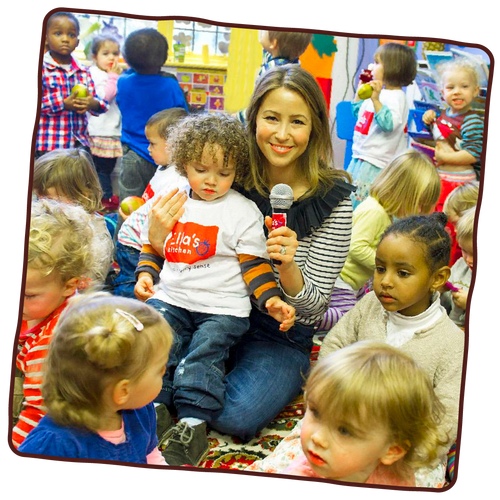 2011
'tasty tunes' with Rachel Stevens launched to encourage toddlers to try new healthy foods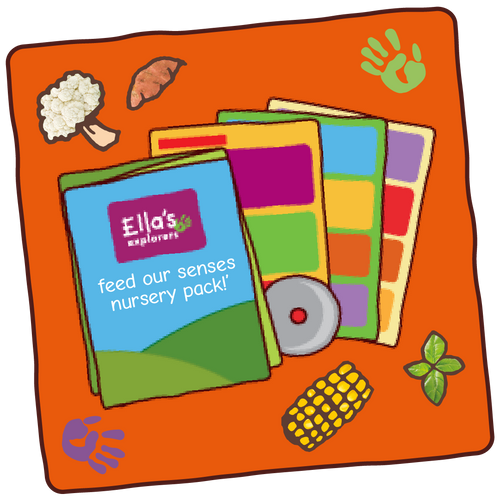 2012
Engaging over 250,000 children's senses across the UK with the 'Feed our senses' Nursery Pack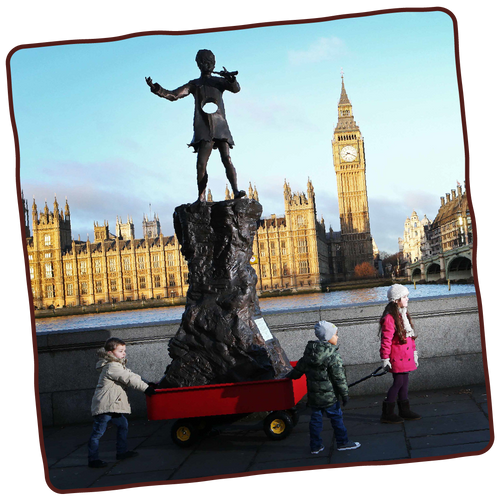 2014
Ella's 'Averting A Recipe For Disaster! is launched, calling on policy makers to take action on early childhood nutrition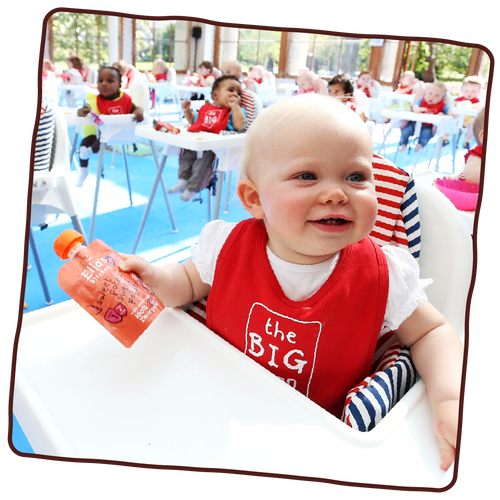 2015
150 babies gathered for the world's biggest wean at Kew Royal Botanical Gardens to explore over 30 different fruit + veggie tastes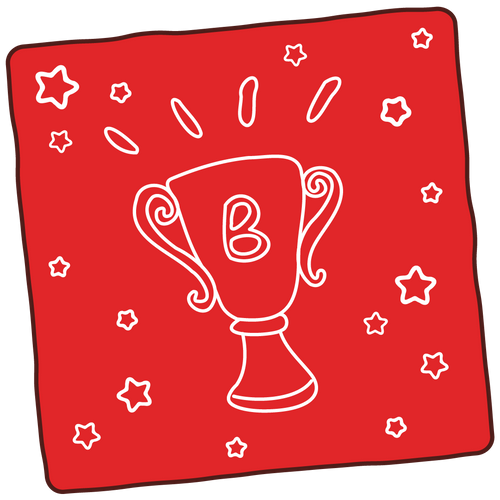 2015
Ella's certified as a B Corp for the first time! Which means we're part of a community that thinks business can and should be a force for good for people + the planet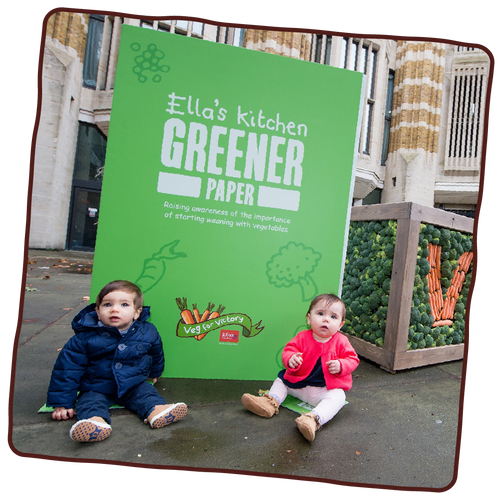 2016
A group of little ones delivered our 'Greener Paper' to the Department of Health, as part of our Veg for Victory campaign, calling for a change to NHS guidelines to promote veg-first weaning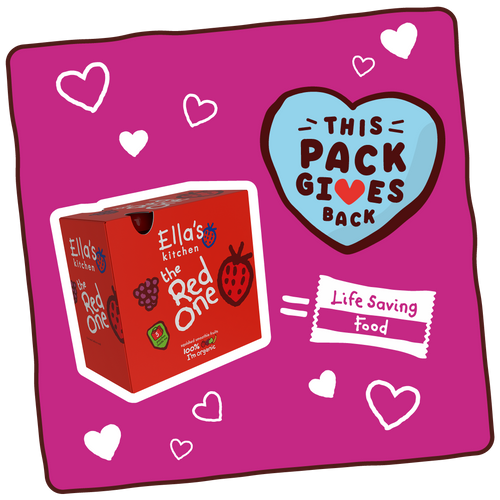 2016
We partner with Action Against Hunger in the UK + Sweden through This Pack Gives Back. For every special Ella's pack we sell we donate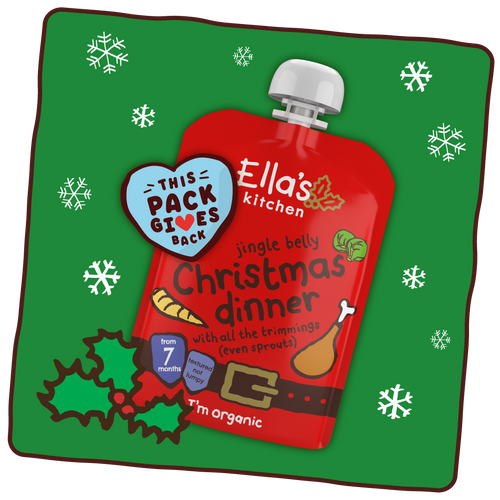 2018
Jingle Belly Christmas Dinner launches for the sixth year running, supporting our charity partners support families with children affected by poverty
2019
Over 10,000 local little ones have taken part in Ella's Explorers on the farm. A fun, educational day to learn all about food using the senses!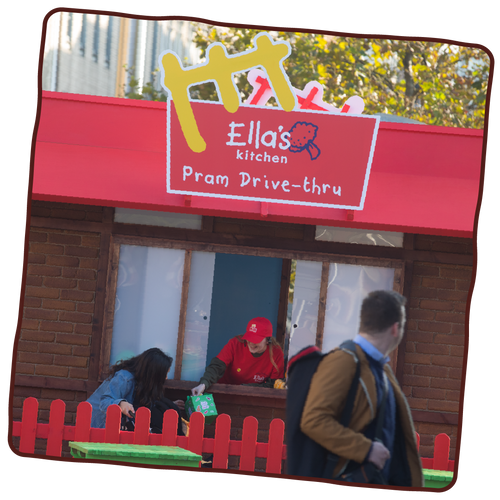 2019
Ella's launches the world's first Pram Drive Thru in London to provide inspiration + support for parents with little ones on the best way to introduce lots of veg during weaning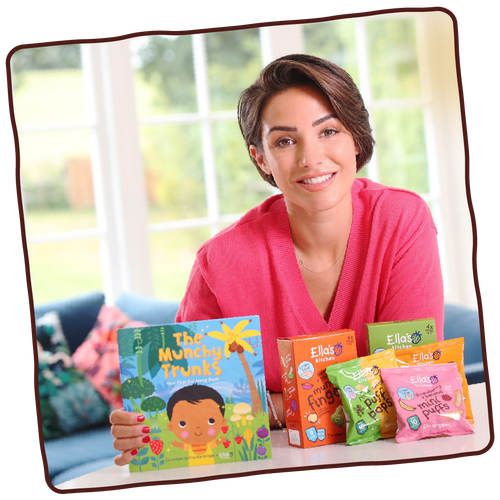 2020
The world's first Eat Along Book launches by Ella's Kitchen and Frankie Bridge, to encourage little ones to get hands on + have fun with their food. Net proceeds were donated to our charity Flavour School delivering sensory education in UK schools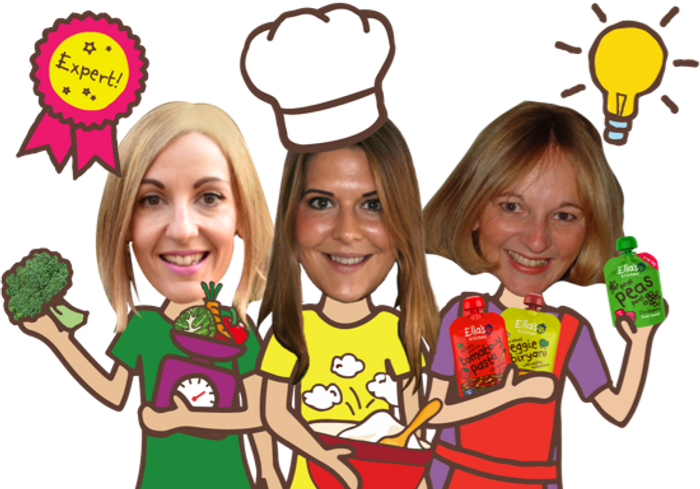 we work reeeally closely with lots of experts so that our yummy foods are the best for tiny tummies!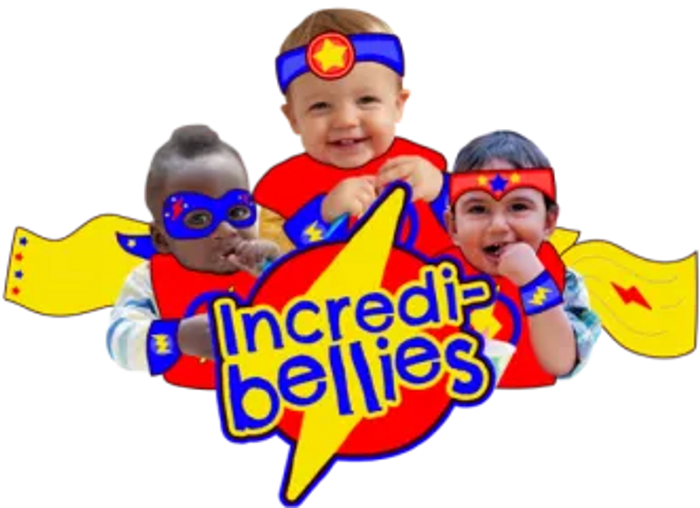 Doing good with every gobble
With every scrummy mouthful of Ella's Kitchen, your little one is helping us do good stuff and protect our world for future generations.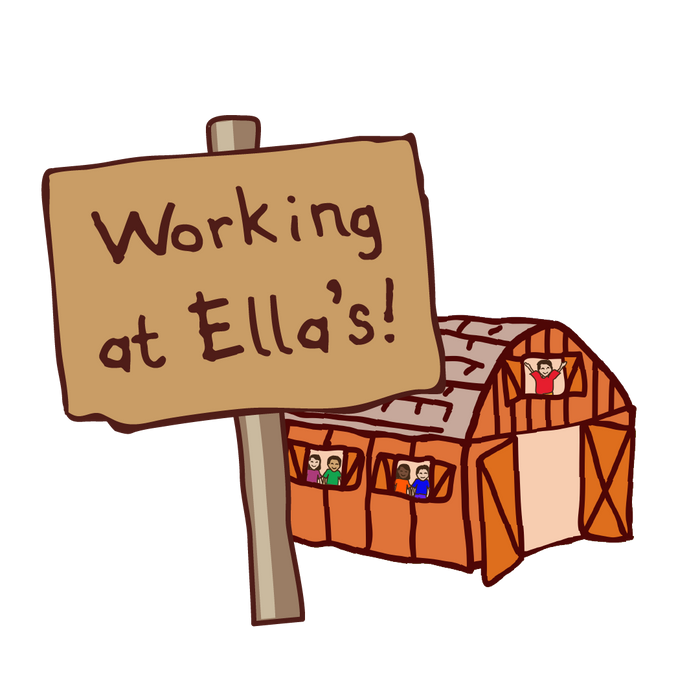 Our people
Take a peek behind the scenes to meet the people who make the magic happen every day at Ella's Kitchen!