When you visit our website, we will record your data on our website using 'cookies', teeny tiny files that contain information that is transferred to your computer's hard drive. They let us understand how you are using our website so you can make informed decisions and they help us make sure we're giving you the best, and most personalised service we can. The cookies won't affect your computer in any way. By continuing to use our website, you are agreeing to the use of our cookies described in this policy. If you don't agree please read the section about Blocking Cookies here.

Our website will collect and store clever, technical data about:
The type of internet browser and computer operating system you use
The website you are visiting us from
The date you visit
How often you visit
How long you stay
Which pages you visit
Don't worry, this information doesn't identify you as an individual, it's only used so we can track how mums + dads use our website, we will not use it in any other way.
Cookies have lots of benefits for you and us…
They let us store information about your preferences, so we can make sure our website is tailored to the things you like
They make your searches on our website run quicker
They let you make transactions on our website (like signing up to Become a Friend and ordering products)
They give us more information about how many people are looking at our website and when they're looking at it

The technical stuff
The cookies below are used and created by this site – don't worry if you don't understand, we find it a bit confusing too! Luckily, our clever I.T. team know all about it and they've given us a link below to share with you if you want to find out more. We don't include the details of 3rd party cookies as the naming is out of our control.
| Cookie name | Cookie Type | Cookie Purpose | More Info |
| --- | --- | --- | --- |
| __utma__utmb__utmc__utmzAddthis.com | Analytical | These are persistent and temporary cookies used to store your approval preference for Google Analytics | Please see below |
| "PHPSESSID" | Strictly necessary | This cookie is essential for the online forms to operate and is set upon your arrival to our website. This cookie is deleted when you close your browser | |
| Facebook Pixel ID: 175736696316836 | Session | These are persistent and temporary cookies used to store session preferences for social media links from Facebook (and Facebook-owned companies). | |
| Snap Pixel ID: 48b9ece8-11b1-4577-bdac-7add97ea64ec | Session | These are persistent and temporary cookies used to store session preferences for social media links from Snap (and Snapchat-owned companies). | |
| Add this | Analytical | Our website contains 'Share' buttons to enable visitors to easily share content via email and social websites. When content is shared, AddThis sets cookies to capture visitors sharing preferences for analytics purposes. | |
| RT | Performance | The roundtrip (RT) Boomerang cookie is used by Akamai to measure page load time and/or other timers associated with the page. | |
| CRAFT_CSRF_TOKEN | Strictly Necessary | This cookie is used by Cloudflare to identify trusted web traffic. | |
| CraftSessionid | Strictly Necessary | This cookie name is associated with the Craft web content management system, where is functions as an anonymous session identifier. | |
If you don't want to receive these cookies, you can disable them in your browser. Please visit Cookiepedia where you can find lots of helpful information on cookie management and blocking for a variety of browsers. But doing so will affect how our website works, so you won't get the best experience possible and if you block all cookies, you won't be able to order products from us!
Introducing Google Analytics!
To analyse all the brilliant things happening on our website, we use Google Analytics, a popular web analytics service provided by Google, Inc. For more information on the cookies set by Google Analytics, click here or for info about Google Inc's registration to the Safe Harbour Scheme, please click here.

Just to say, neither Google Inc nor Ella's Kitchen will use cookies for advertising purposes, to create user profiles, or for other commercial evaluation purposes without getting your approval first. Google Inc may transfer information to third parties where required to do so by law, or where such third parties process the information on Google's behalf.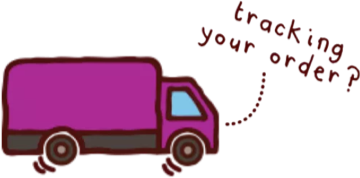 Shop Orders
Got a question or need help with your order? Email or call our shop team at:
shop@ellaskitchen.co.uk 01938 551 914
(Monday – Friday: 9am – 5pm, excluding Bank Holidays)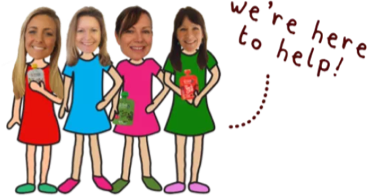 Customer Care
Our lovely customer care team are here to help. Get in touch via our contact form or call us on:
0330 016 5221
(Monday – Friday: 10am – 4pm, excluding Bank Holidays)

FAQs
Check out our FAQs for our most asked questions!
Visit FAQs