Good business
We're proud to be a Certified B Corp, which means we're part of a community that thinks business can and should be a force for good for people + the planet. So every time your little one gobbles some scrummy Ella's Kitchen they're not just filling their belly, they're helping do something incredible.
We're super proud to be a B Corp!
We truly believe that businesses can and should be a force for good, so that's why we certified as a B Corp. B Corps are businesses that meet the highest standards of social + environmental responsibility and the rigorous assessment is proof that we are walking the walk, not just talking the talk.
We're helping to lead the movement in the UK, to encourage other businesses to become B Corps too
Every superhero has a partner. We've got over 3,700
We're part of a global network of more than 3,700 businesses taking small steps towards a better world for all. We all believe that doing business should be about more than just making money - it should mean doing something good for the world too. That's why we've all joined the growing global community of like-minded businesses that have certified as B Corps.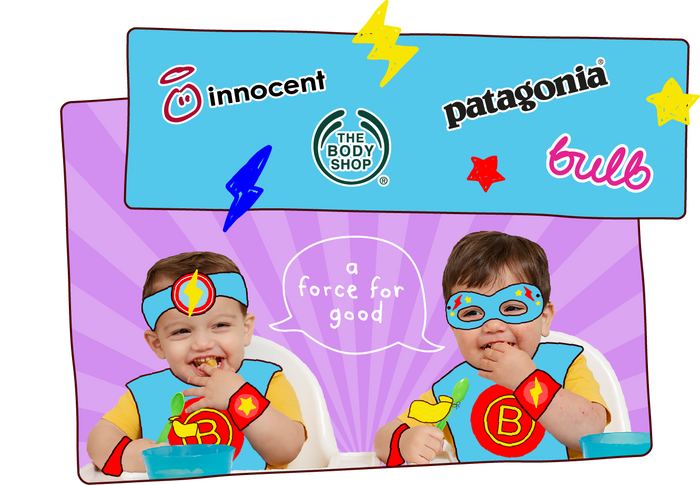 More of the good stuff...
The Good Stuff We Do Report
We passionately believe that there are lots of ways that we can make the world a better place; where little ones can grow up happier + healthier.
We're really excited to share the progress we've been making (with the help of all the incredi-bellies out there!) and the highlights of the good stuff we've been doing this past year - take a look!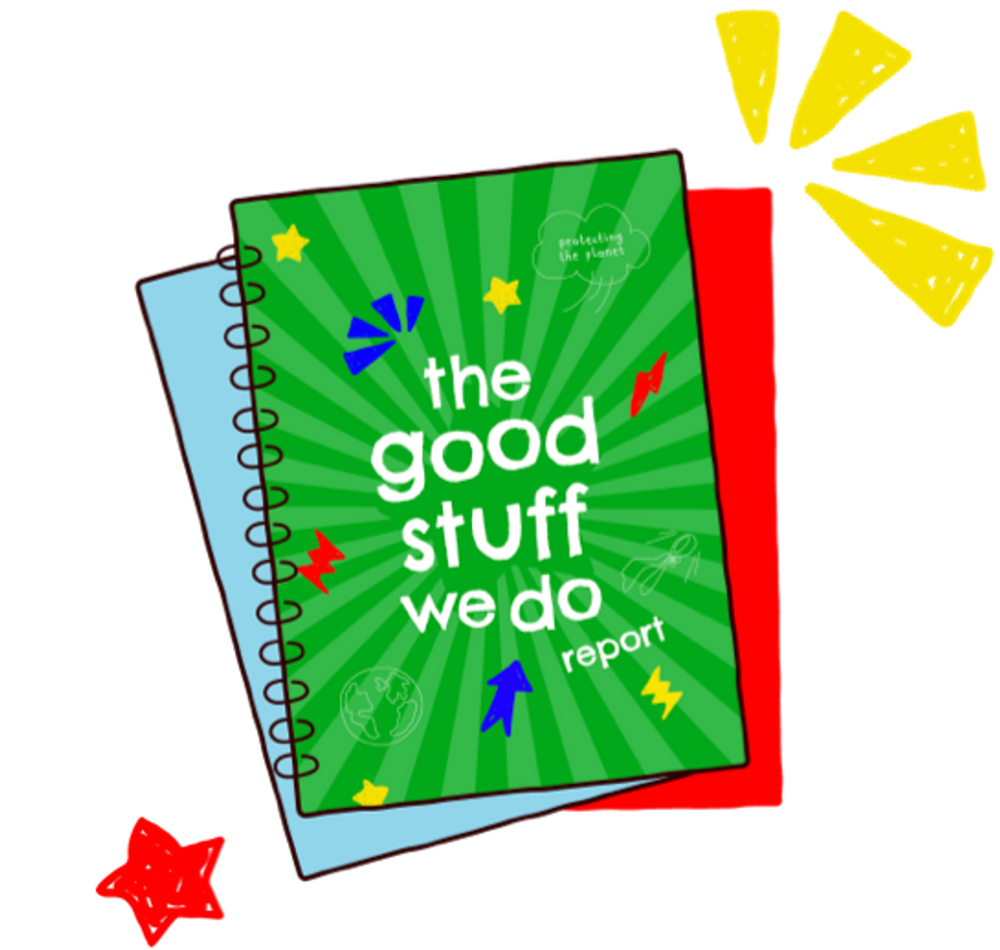 Recycle your pouches!
Search for your nearest collection point at supermarkets to drop off our pouches + snack wrappers alongside all your other flexible plastic packaging.