Sensory Play
Did you know exploring food with all the senses through play helps to create happy little eaters for life?

That's why we've created lots of fun activities, yummy recipes, expert tips + more, to help encourage your little one to enjoy mealtimes + learn to love good food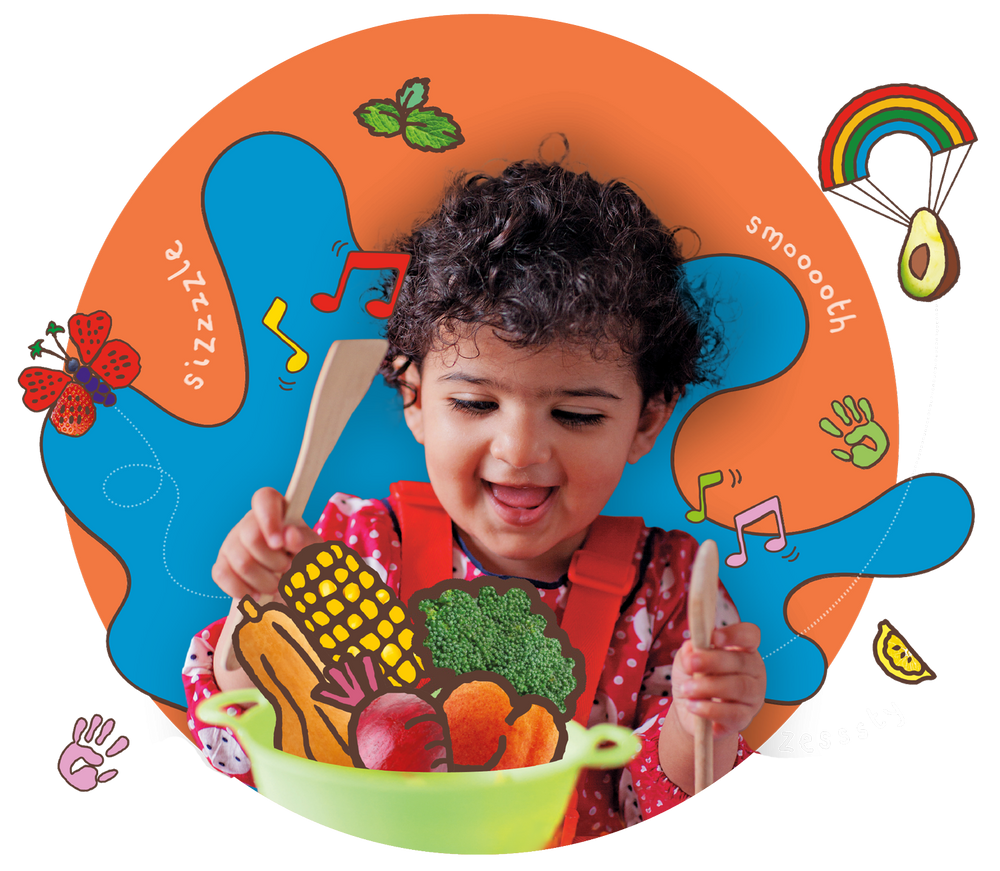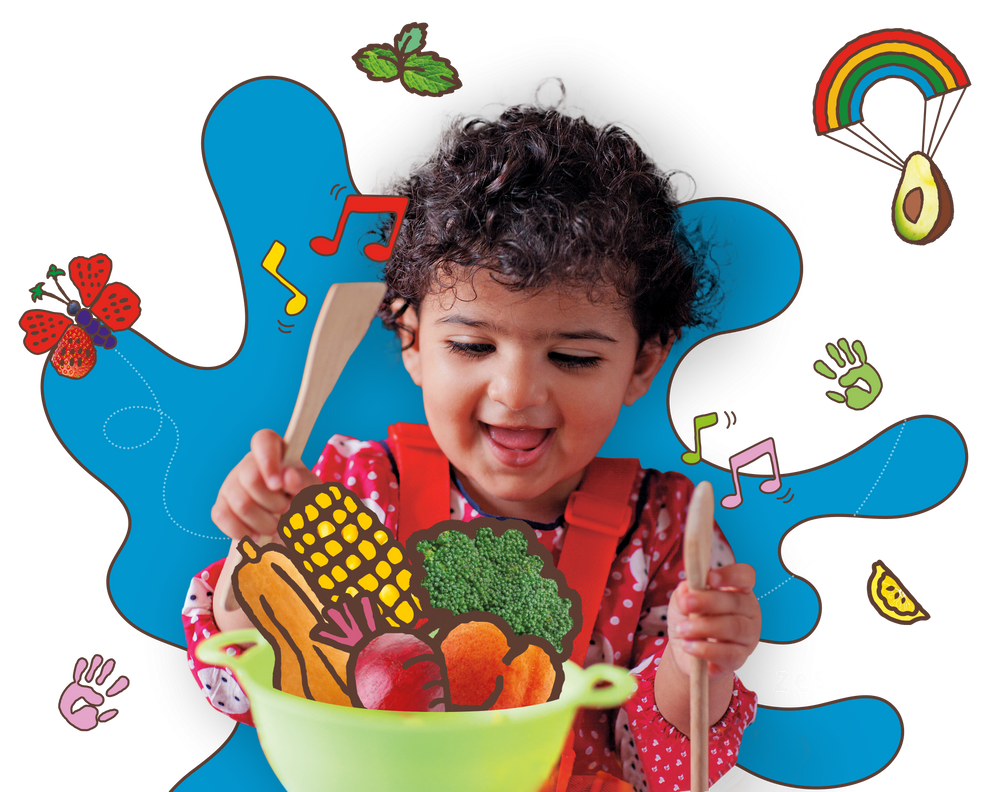 Sensory Play Packs are BACK!
Spend £25 + get me FREE - whilst stocks last!
Packed full of sensory games + fun activities, they're perfect for little ones from 6 months to 3 years to Eat. Play. Love! Including a sensory booklet + chart, touchy feely stickers, herby smelly socks, scrummy rainbow cards + smoothie fruits 'the purple one' pouch!
Shop now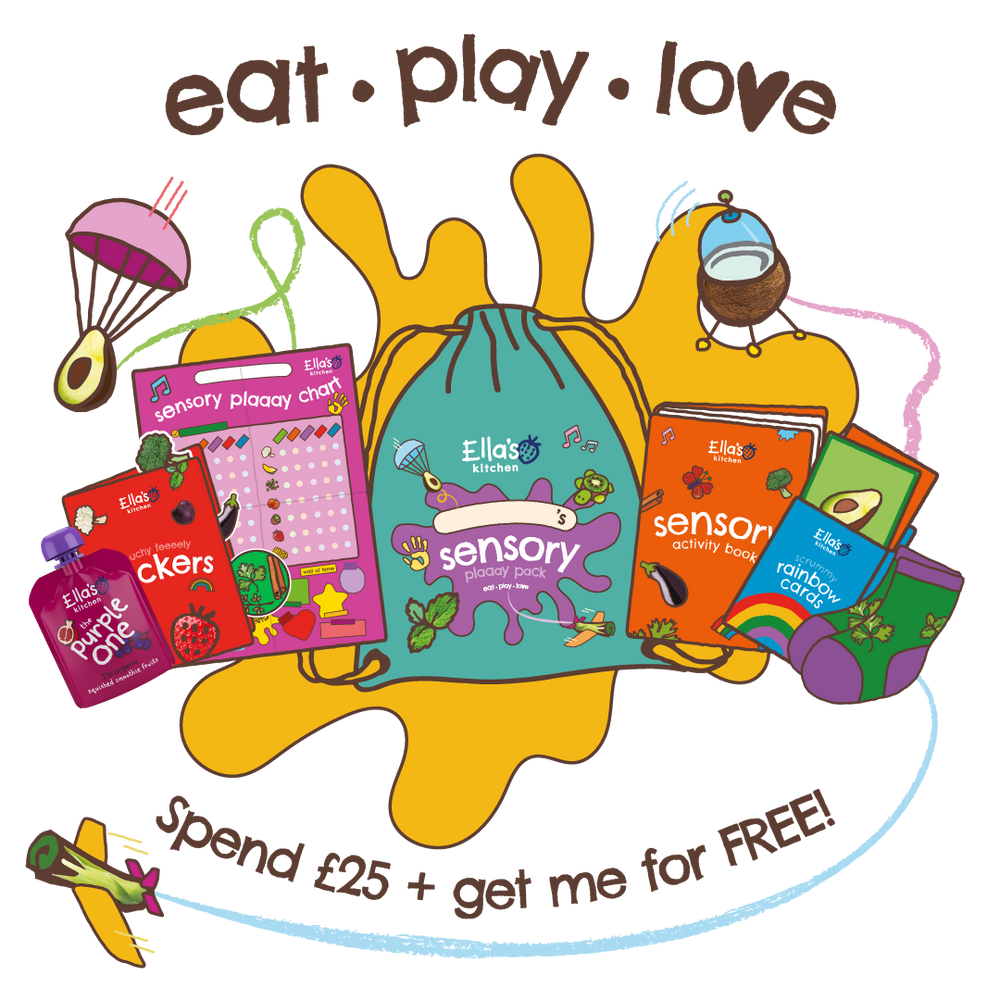 Learn to love good food with sensory play!
Sensory play can help little people learn about + become reeeally familiar with different textures, shapes, colours, sounds, tastes and smells in a calm, happy + fun environment.
It's a great way for little ones to learn about the wonderful world of food and help them become more willing to try + eventually accept new yummy tastes, maybe even learning to love them!
Take a peek as expert nutritionist Claire, chats to Two Dads Rich + Lew, about why engaging the senses is super important for making mealtimes fun + developing good little eaters...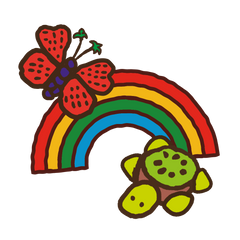 Looks lovely
Introducing a range of colours + shapes is a great way to get little ones' excited about exploring new things. If food looks super interesting, it'll encourage them to give it a go...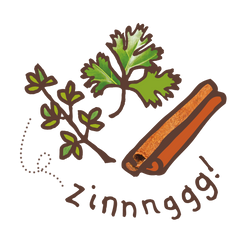 Smells super
From early on, little ones will begin to react to different smells and associate good or bad experiences with them, which is why it's super important to get those little noses twitching in fun + enjoyable ways!
herby smelly socks game
Play this easy peasy game of smelly socks with dried or fresh herbs!
Let's play
ready steady sniff activity
Let your baby have a whiff of different deeelicious foodie aromas...mmmm!
Let's go
Cheesy bunny recipe
Explore the sniffy whiffy smells whilst cooking these cheesy bunny muffins!
Let's bake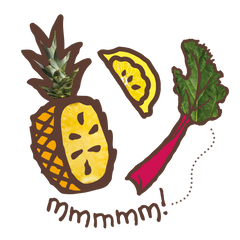 Tickling tastes
Fruits + veggies will vary in taste and some little ones may react with strong + funny faces at first, but can learn to love them if you keep trying from early on!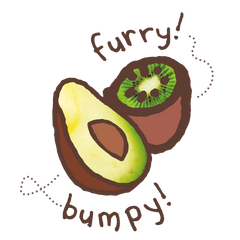 Touchy feely
Let your baby get hands on with their food and explore a variety of touchy feely sensations
touchy feely textures
Let your baby touch + feel different foodie textures like a furry kiwi + bumpy avocado skin!
Let's play
sea spaghetti activity
Take a trip under the sea with this super fun + slippery sea spaghetti activity!
Find out more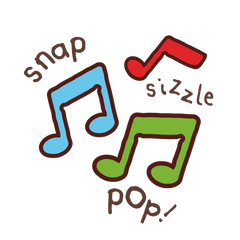 Sounds scrummy
Foodie sounds can create excitement for the yummy food we're about to eat and really adds to the eating experience!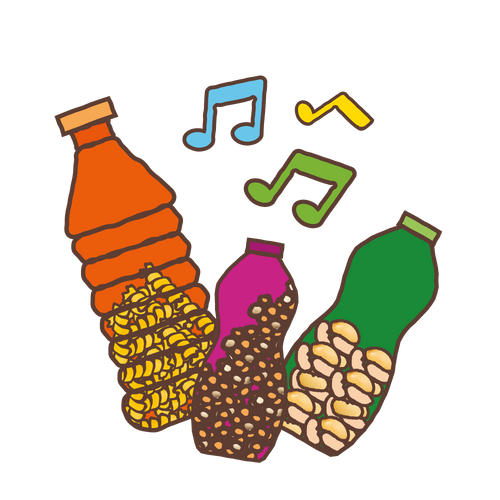 super shaker activity
Create a foodie musical instrument with your little one!
Let's play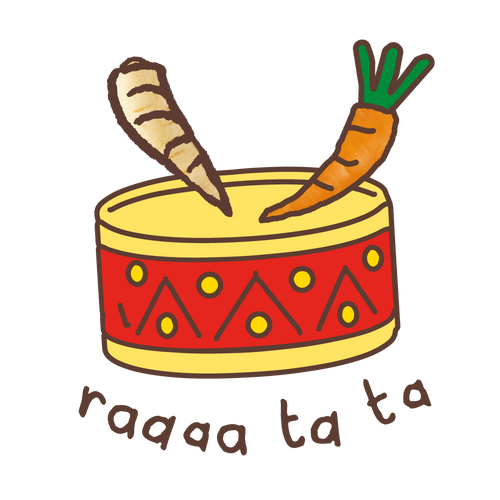 foodie sounds
Listen to foodie sounds as you cook + enjoy eating your meal together
Let's go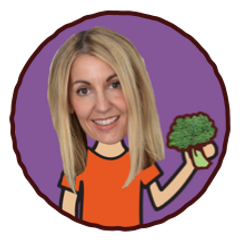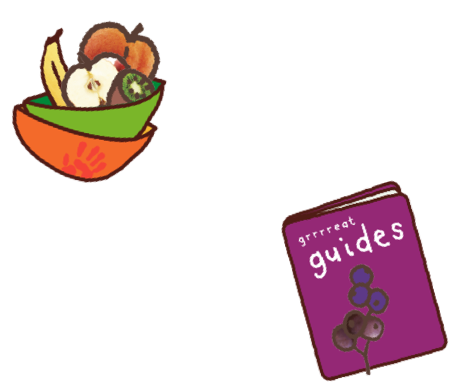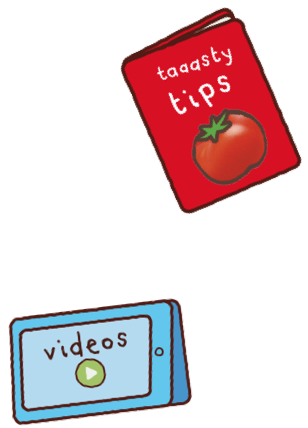 Sensory tips from our experts!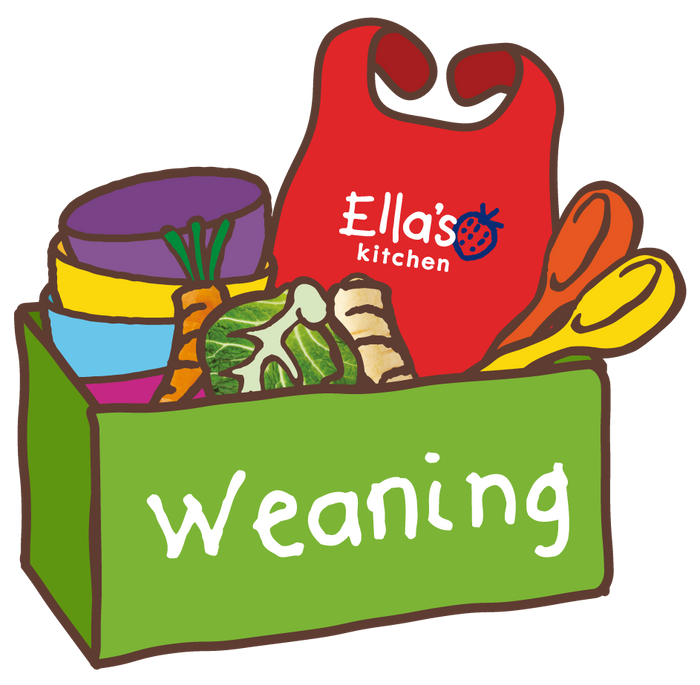 Yummy recipes
Discover all our foodie fun recipes as well as over 100 quick + easy recipes for you + your little one to make at home!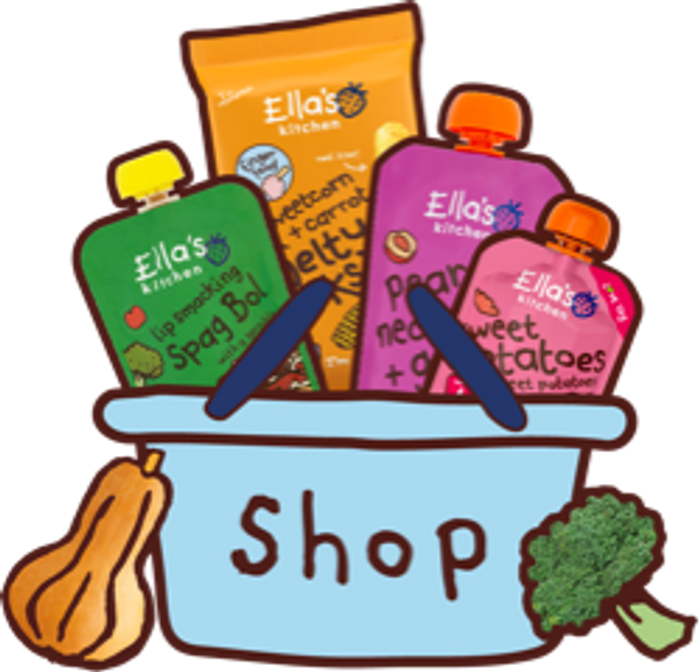 Shop Ella's Kitchen
From veggie first tastes to perfect puree blends, marvellous meals + finger foods, there's something for every stage of your little one's weaning journey!
join Ella's friends
Welcome to the Ella's Kitchen family! As a special friend, you'll get a free weaning guide + vouchers in the post and handy emails packed with expert tips, recipes, offers, competitions and more!