Good for the planet
Every time your little one gobbles Ella's Kitchen, they're supporting us to protect the planet for future generations by helping tackle Climate Change + working to reach Net Zero by 2030.
Our BIG Pledge to Little People
At Ella's, we always put the health + wellbeing of little ones at the heart of what we do, and this includes investing in their future. That's why we've pledged to do what we can to drive real action for future generations. We promise:
To be Net Zero by 2030
To reduce our emissions by setting Science Based Targets
To work with conservation partners to restore, rewild + protect the ecosystems on which we all rely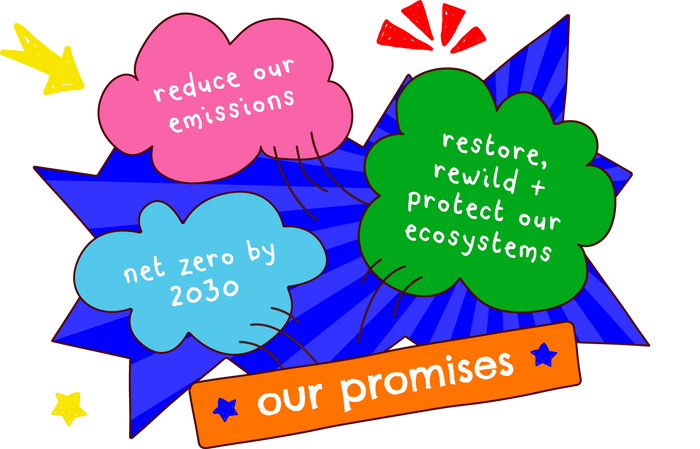 Walt rehomes Red Squirrels for breakfast
Just like Walt, your little one is helping us support Trees for Life plant trees in the Scottish Highlands and provide homes for incredible animals like Red Squirrels, Pine Martins + Golden Eagles.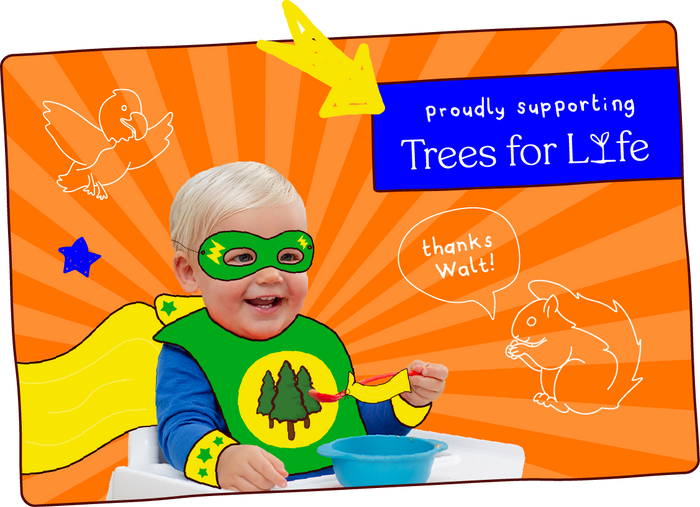 Jai-Han helps protect the rainforest with just his spoon
With the help of every incredi-belly out there, we're able to support our friends, the World Land Trust, protect over 164 hectares of rainforest and all the animals that live there, such as Jaguars, Mountain Tapiers + Orange Throated Tanagers.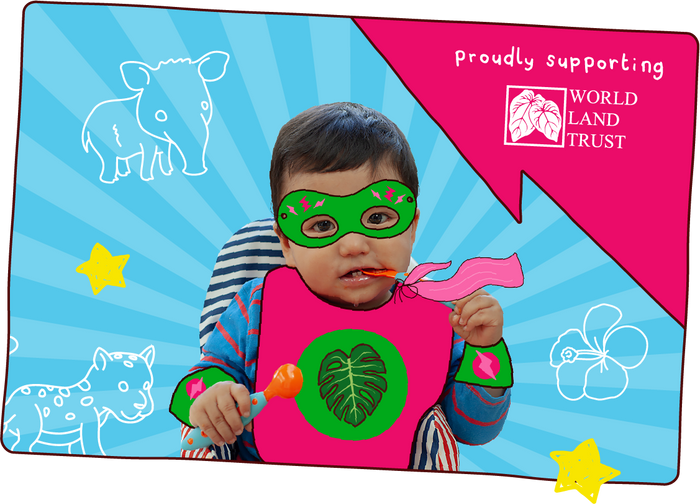 More of the good stuff...
Recycle your pouches!
Search for your nearest collection point to drop off your pouches + snack wrappers alongside all your other flexible plastic packaging.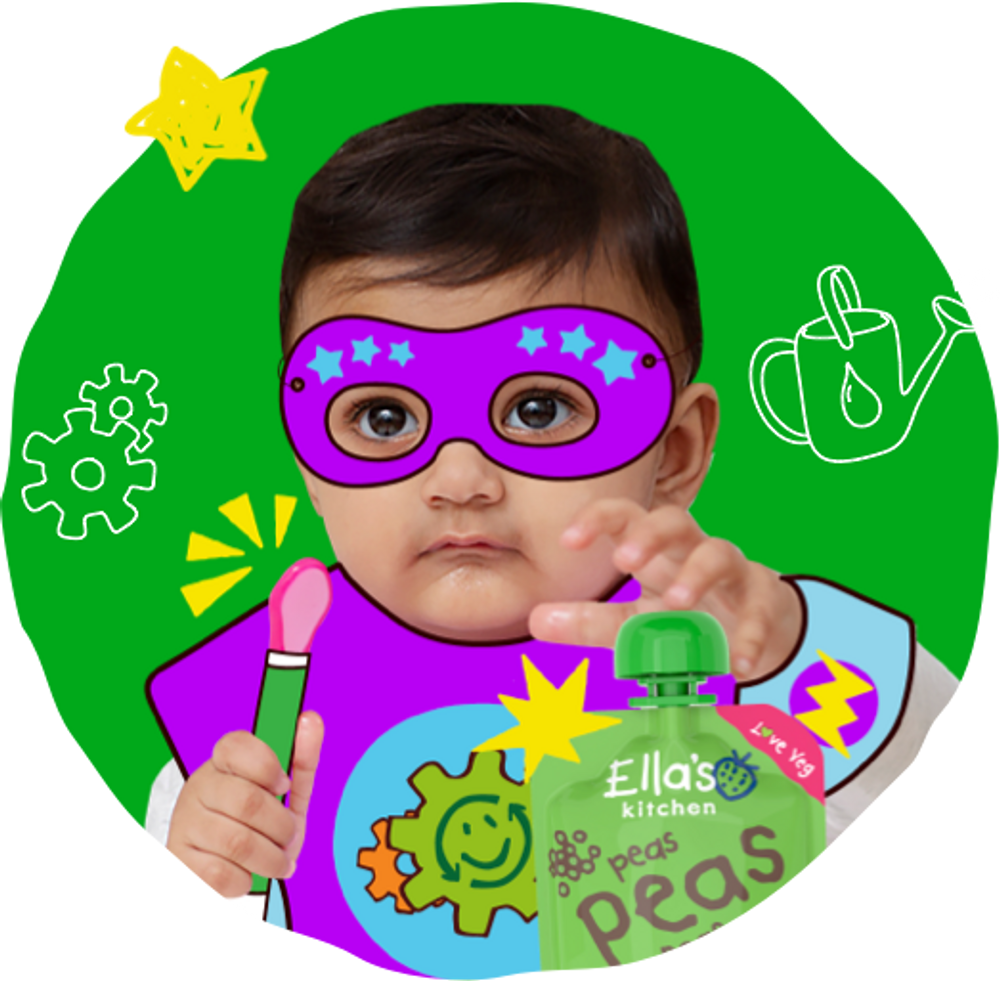 The Good Stuff We Do Report
We passionately believe that there are lots of ways that we can make the world a better place; where little ones can grow up happier + healthier.
We're really excited to share the progress we've been making (with the help of all the incredi-bellies out there!) and the highlights of the good stuff we've been doing this past year - take a look!