Top tips for 5 a day on a budget!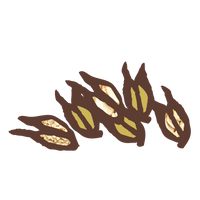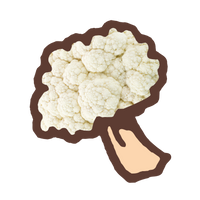 Including 5 a day into your diet everyday can feel like a challenging + expensive task. But eating a rainbow of fruit and veg doesn't have to cost the earth or end up with lots of food waste! Follow our handy tips to save money and eat more variety of yummy fruit + veg.
Fan of cans!
Tinned fruit + veg have a long shelf life and are great ways to add nutrients to meals but are often overlooked when visiting the supermarket. Some yummy ways to include tinned fruit + veg are:
Add tinned fruit to yoghurt, porridge, overnight oats or smoothies
Tinned veg add vitamins, minerals and fibre to stews, sauces and soups
Canned pulses give a quick protein and fibre boost to pasta sauces and one pot meals
Tinned tomatoes make a great base for sauces (Bolognese, chilli), one pot meals and soups + are full of super important vitamins!
Canned peaches are a great finger food. Just rinse the juice off and pat dry so they're not too slippery for little hands to hold.
When choosing tinned fruit, choose ones which are in juice (not syrup) to keep the sugar content lower. Go for tinned veggies in water without added salt if you can.
Brrr-illiant frozen fruit + veggies
Frozen fruit + veggies are a great way to reduce waste and a super speedy addition to family meals when you're pushed for time! Frozen veg like peas, take just minutes to cook + can be added frozen into soups and stews. Plus peas are a great way for little fingers to practice that pincer grip!
Frozen fruit can be added to yoghurt + oats and left overnight in the fridge to defrost and soften for an easy peasy, ready to go brekkie in the morning.
You can also add frozen fruits into your smoothies or freeze into ice lolly moulds for an instant cool refresher your little kids will love!
Frozen cauliflower and broccoli are great ways to avoid wasting fresh veg when they go mushy and forgotten at the back of the fridge and take a few minutes to cook through in boiling water. Just check they're tender with a sharp knife and serve cut into quarters as a finger food for little hands.
Frozen spinach comes in little disc-shaped pods and you can add a handful to soups and pasta sauces for a nutrient boost. Just stir through until all the frozen chunks have dispersed.
Finally, frozen herbs, onion and garlic are economical, waste-free ways to boost flavour to excite tiny taste budge.
In season fresh fruit + veg
Buying in season fruit and veg can save money and teach little ones about how the food they eat changes through the year. You can be led by what's available in the supermarket, often produce in season is displayed at the end of the aisles, in large quantities at a cheaper price. It's a great way to add variety into your diet + can be exciting to see what's next in season. Check out this handy calendar to find out what's in season + maybe challenge yourself to try something new each month! https://www.bda.uk.com/food-he...
Choose loose fruit + veggies when possible as this can often be cheaper than pre-packaged and it's better for the environment too!
Raisin' the roof for dried fruit!
Perfect for popping into lunchboxes and snacking out + about, dried fruit is a quick + easy way to add nutrients to meals and snacks. Use as yummy porridge + yoghurt toppers or add to a toddler friendly trail mix with rice cakes + mini breadsticks. When buying, larger bags are usually cheaper + you can portion it out yourself into handy snack boxes. Check out the home baking section at your local supermarket rather than the snack aisle to get the best value for money!
Be a cool bean!
Canned or dried pulses are great for making dips like hummus or adding to stews, dhals + curries. Swap them in + use to replace some of the mince in cottage pie or chilli to reduce the amount of meat you're eating. This helps to save money + reduce fat, plus they count as one of your 5 a day!
You can always use dried pulses which are cheaper than tinned. Just make sure you soak them for the correct amount of time before use to avoid an upset tummy! For more information check out:
https://www.goodhousekeeping.com
Next time you're out shopping, try some of our tips and see how much you can save!