Claire Baseley
Infant nutritionist / Makes Ella's Good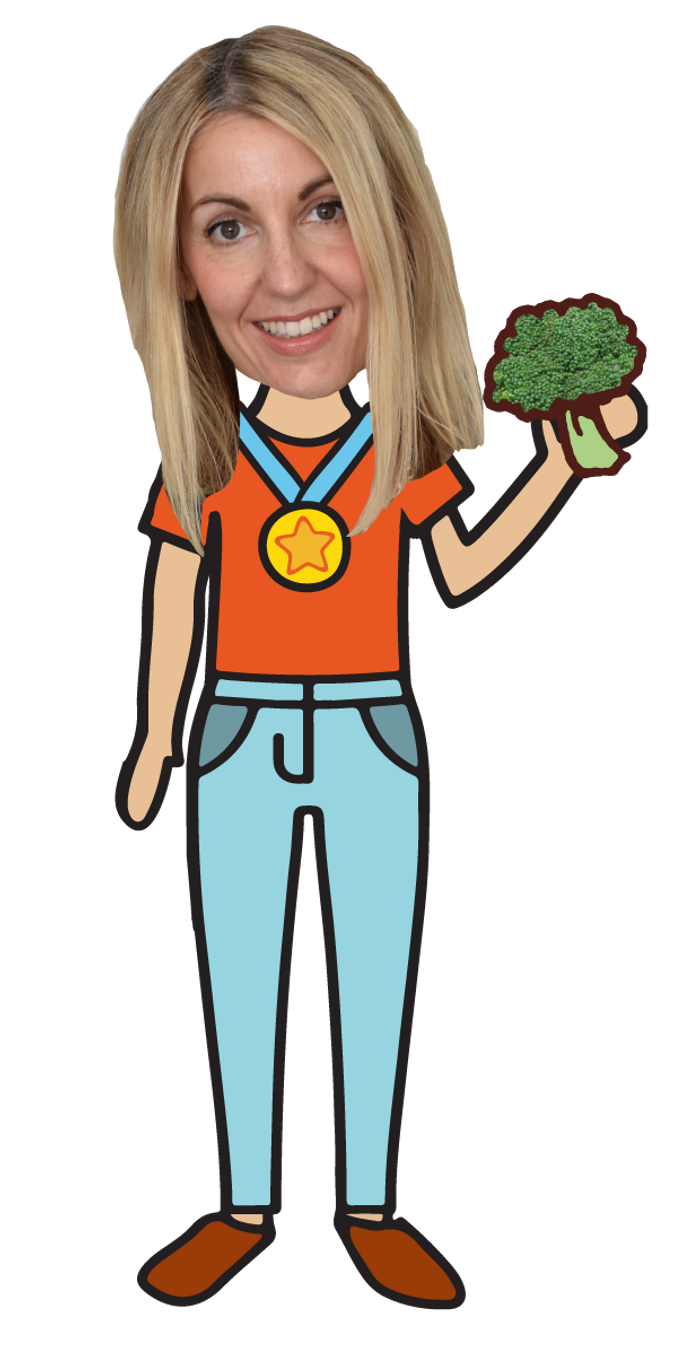 what do you do at Ella's Kitchen?
I make sure all our yummy recipes are right for tiny tummies as well as helping parents and carers with all their weaning questions.
a little background please, what makes you the best person for the job?
As a Registered Nutritionist with a Masters in Nutrition as well as a degree in Biology. I have worked for a very long time (count the grey hairs!) in the food industry, spending over 12 years working with baby and toddler food so I know lots and lots about making food right for little ones.
what makes you proud to work at Ella's Kitchen + how does your job help little ones learn to love food?
I keep a close eye on all the research and guidelines on feeding babies and toddlers and make sure that the Ella's recipes and advice are just right for tiny tummies. Sometimes that means I recommend we don't make certain products because they wouldn't be suitable for little ones.
my top 3 tips for parents + carers of little ones
1
Food is not just fuel! Eating is a delicious sensory experience to be enjoyed with the whole family. Food is a source of nutrients to help little ones grow but it also helps babies learn smells, textures, colours, shapes and even sounds. When you eat together as a family, little ones learn to copy you, so show them how much you love good food. It's also a chance for your little one to develop social skills so tell your baby all about the broccoli you're eating!
2
Have fun! Mealtimes can feel stressful and you might feel anxious about weaning but try not to let your baby pick up on your worries and make mealtimes a positive experience. Even if food is rejected, that's OK. There's always next time – it can take 8 tries of a new food before babies will accept it.
3
Plant a love for veg – Introducing a rainbow of vegetables early on and throughout weaning can really help little ones learn to accept veg and these habits can last through childhood and beyond. Offer a variety of single veg and keep trying if your baby doesn't seem that keen the first few times. Eating vegetables in front of your baby is a great way to encourage them to try too!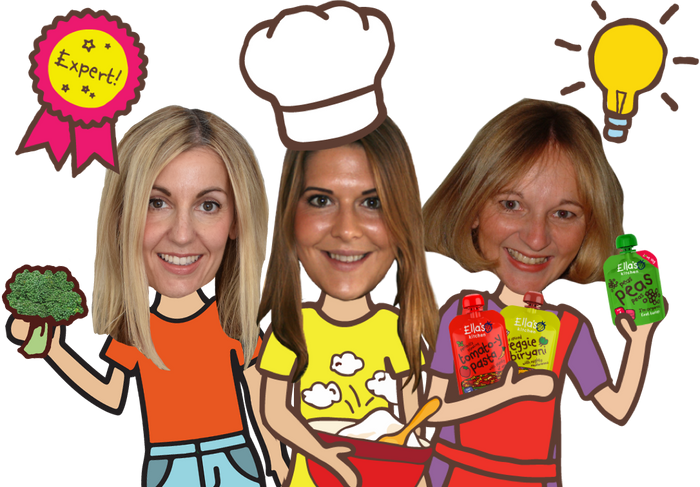 we work reeeally closely with lots of experts so that our yummy foods are the best for tiny tummies!