Sally Luckraft
Senior New Product Development Manager / Makes Yummy New stuff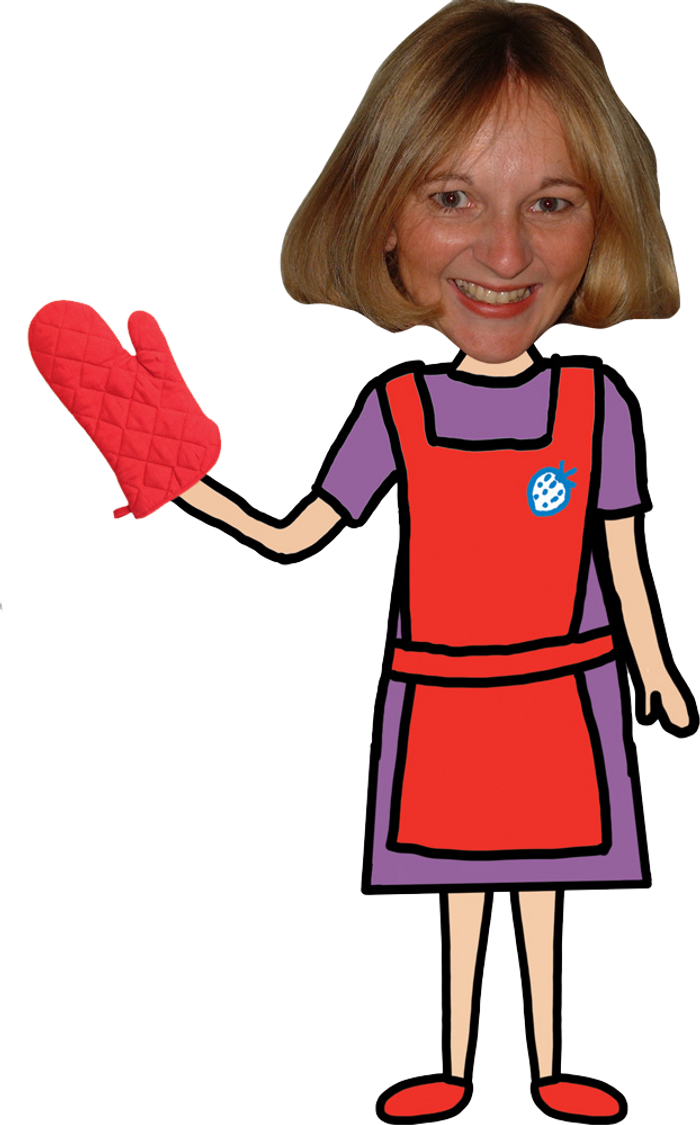 What do you do at Ella's Kitchen?
I work with the Ella's Friends (marketing) team on the baby finger food and toddler snacking ranges. This includes coming up with ideas for new products, developing recipes and finding exciting new ingredients. I work really hard to make sure that all the recipes I develop meet Ella's very strict nutritional guidelines, so they are the best + super safe for tiny tums.
I make sure the texture of the products are just right for little ones too and work very closely with the Ella's Making Stuff Safe (technical) team who make sure our snacks + finger foods are super melty for little ones who haven't developed any teeth, or more crunchy + chewy for toddlers to explore.
a little background please, what makes you the best person for the job?
I'm a qualified Home Economist with a BSC in Home Economics.
I've worked at Ella's Kitchen for over 13 years and have experience working across the Ella's product range. I developed Ella's very first range of baby meals, and developed products for the launch of Ella's first finger foods.
Before working at Ella's, I set up my own company developing products for young children. I'm a mum of 2 children who are all grown up now but have experience of going through the weaning journey myself.
what makes you proud to work at Ella's Kitchen + how does your job help little ones learn to love food?
I'm so proud to work at Ella's kitchen and have the opportunity to develop new foods for little ones. It's a challenge developing Ella's products as there are so many strict guidelines to meet but this means that the foods I'm working on are the best for little ones.
I love thinking about exciting ingredients, tastes and textures which are just right for a range of different age groups to explore. There is nothing more rewarding than seeing all the lovely photos and messages sent in or shared on social media from parents + carers with little ones enjoying products I've developed!
my top 3 tips for parents + carers of little ones
1
Make mealtimes as relaxed, fun and engaging as possible with lots of opportunities for little ones to explore food through all their senses, looking at the different colours of food, touching, smelling and tasting
2
If things get difficult with fussy eaters (both my children were!) don't feel bad about occasional resorting to giving your child something they really like and you know they will eat.
A good idea is to give them something they aren't so keen on alongside, which they can pick up and explore with all their senses. They may not eat it the first few times but once they are more familiar they are much more likely to give it a try.
3
Toddlers love being involved. Share with them what you are preparing for them to eat and show them the ingredients in it talk to them where they come from. My daughter used to love carrying unbreakable items over to the table ready for a meal and even more being at the sink washing up afterwards.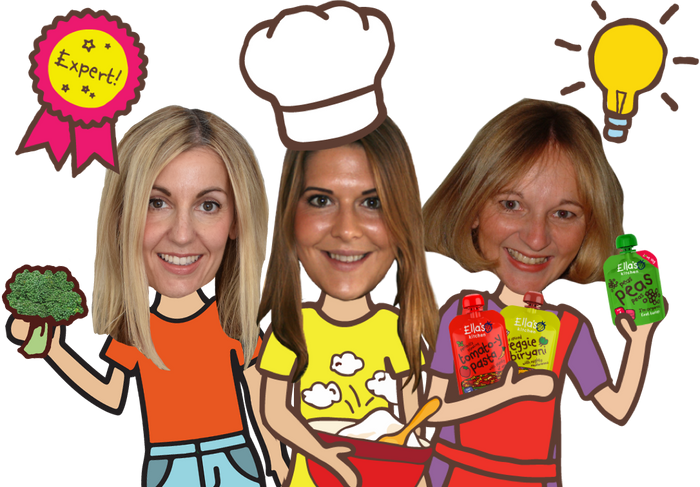 we work reeeally closely with lots of experts so that our yummy foods are the best for tiny tummies!