Smoky Bean one-pot-Hotpot recipe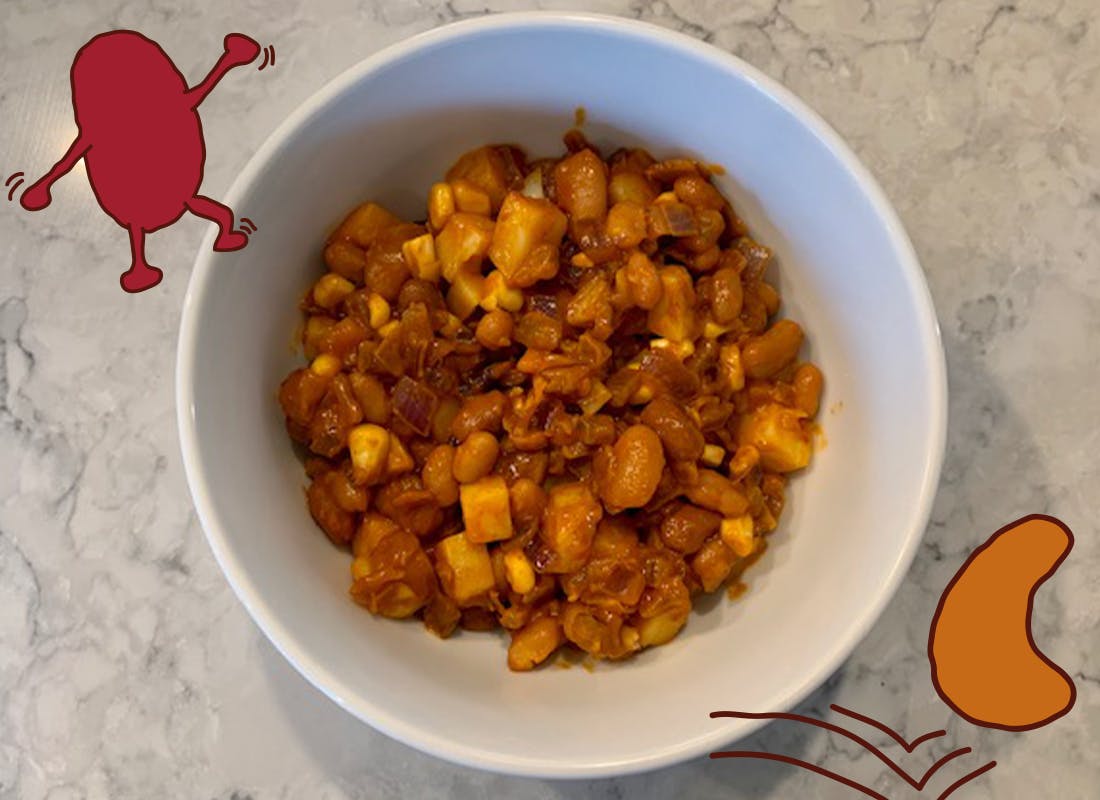 Smoky Bean one-pot-Hotpot recipe
Keep bellies nice + warm with this super simple one-pot-hotpot using leftover baked beans! Packed full of veg + yummy herbs, you'll be able to find all the ingredients in your kitchen cupboard! YipPEA!

Ingredients
Method
½ tin reduced salt baked beans
1 small onion
1 cooked potato
2 tablespoons sweetcorn
1 teaspoon smoked paprika
Ingredients
Method
Dice the onion + fry in a little oil over a medium heat until soft.
Stir in the beans + paprika
Dice the potato into small chunks
Add with the sweetcorn, keep stirring until hot
Yummy for little ones
Blitz to a mash texture for 7months
Top tip!
Add any other left over veg! You could top with cheese or a poached egg for breakfast too!