Super shaker activity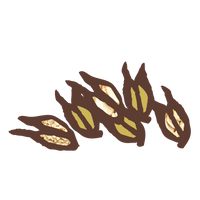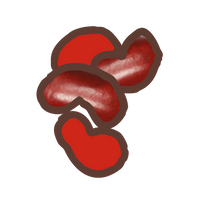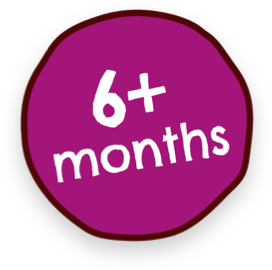 Get your little one giggling + grooving with their own foodie musical instrument!

Did you know...
Letting your little one hear lots of different sounds is incredibly important to help them develop. We don't often think that we eat with our ears, but some foodie sounds create excitement for the yummy food we're about to eat.
From the bubble of veggies cooking, to the crunch of the first mouthful of toast, our sense of hearing really adds to the eating experience.
How to make your own sound shaker
Things you'll need
Simply recycle plastic bottles of different shapes + sizes – make sure they all have tight-fitting lids.
Grab a handful of dried foods – try lentils, pasta shapes or rice. You could even make a range of shakers with different grains to hear the sounds they make!
Other foods to try couscous, quinoa, dried peas, kidney beans or oats!
Tighten up the lids so that the food can't escape + let the noise begin!
Help those little ears hear the different kinds of sounds that different weights of foods make when you give them a shake.
With the larger food items like pasta shapes, allow little fingers to touch them first + encourage them to put them into the bottles.
Top tips for your sensory sound shaker
These sound shakers are great for hand-eye coordination! Use these shakers any time you are singing together.
For those able to have finger foods, large cooked pasta shapes are great additions to mealtimes + having seen them before, little ones may be happier to try them!
For babies on mashed foods, exploring little pieces of rice will allow them to recognise it at mealtimes.
Pssst! Please check the container is safe for little ones + the lid is firmly on, as we don't want the rice popping out everywhere! Make sure little ones can't access the dried foods in the containers as they can be a choking hazard, always supervise.