Week 3 weaning planner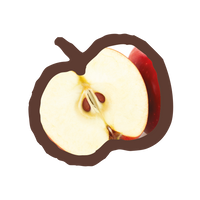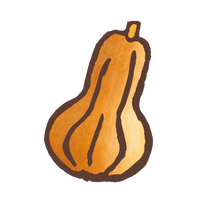 Week 3 of weaning is all about trying thicker purees + exciting new finger foods! Take a peek at our week 3 weaning planner for lots of yummy inspo!
Week 3 of weaning is all about mixing thicker purees with exciting new finger foods! Now's the time to introduce reeeally important nutrients like protein, iron, calcium and other nutrients your baby needs to grow and develop. You can also start to build up the amounts of food offered.
This week also includes small amounts of foods that may be allergens. For information on introducing allergens take a peek here.
You can make your yummy purees thicker by adding less of your baby's usual milk and go for a smooth mashed potato-like consistency. When preparing your little one's finger food, make sure all veggies are soft cooked so they squish between your finger and thumb and are about the size and shape of an adult index finger.
Remember, be led by your baby's appetite. If they turn their head away, push away the spoon or spit the food out, it's probably a sign they're full. Don't be surprised if their appetite varies from one day to the next – this is normal and they will make up for a few off days when they're ready.
By now, little ones might be eating more food and taking a little bit less milk. Remember, even when weaning is established and your baby is eating a decent amount of food, they still need around 600ml (21oz) of their usual milk a day.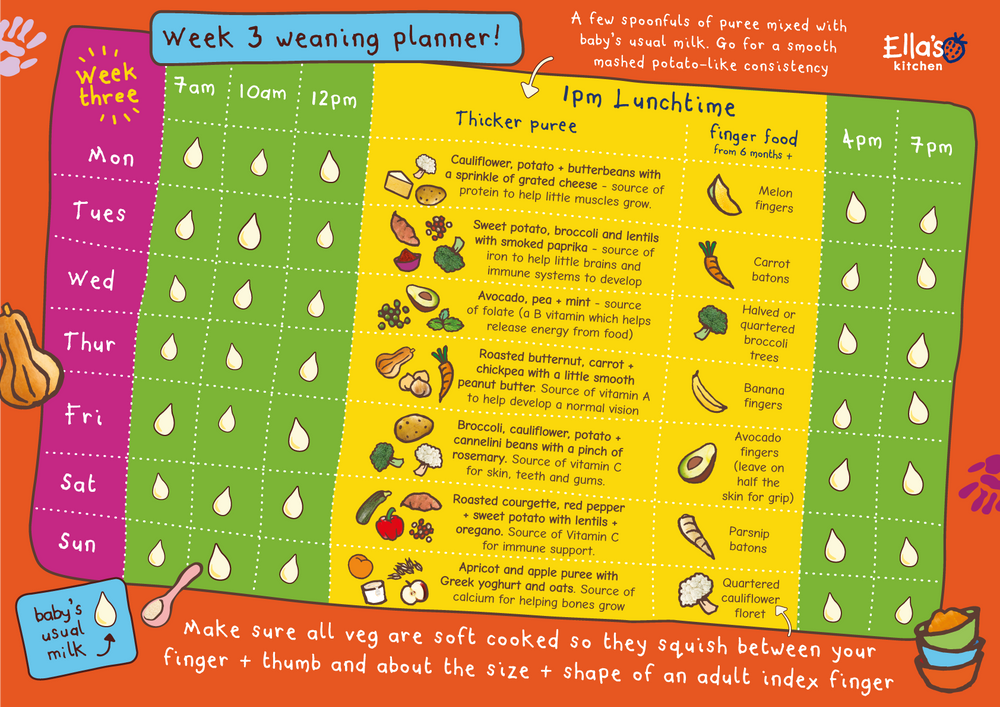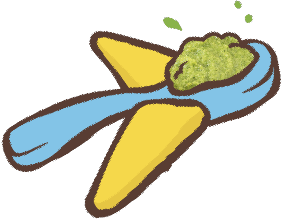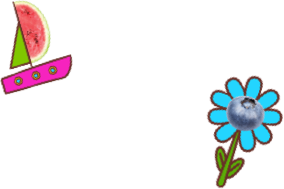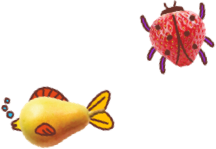 more helpful stuff to explore
baby-led weaning or puree?
Infant Nutritionist, Claire Baseley + mum, Ola Pelovangu chat all things baby-led weaning and how it differs from spoon-fed purees