Ella's Kitchen pram drive-thru!
- 23rd October 2019 -
We are launching the world's first 'Pram Drive-Thru' experience in London, to provide support and inspire parents on the best way to introduce veggies during their little one's weaning journey.
a world's first!
The unique experience will help educate parents on how healthy food can also be convenient and fun. The interactive pram-only drive-thru will help little one's tiny taste buds learn to love savoury flavours, encouraging them to grow into Little Veg Lovers for life!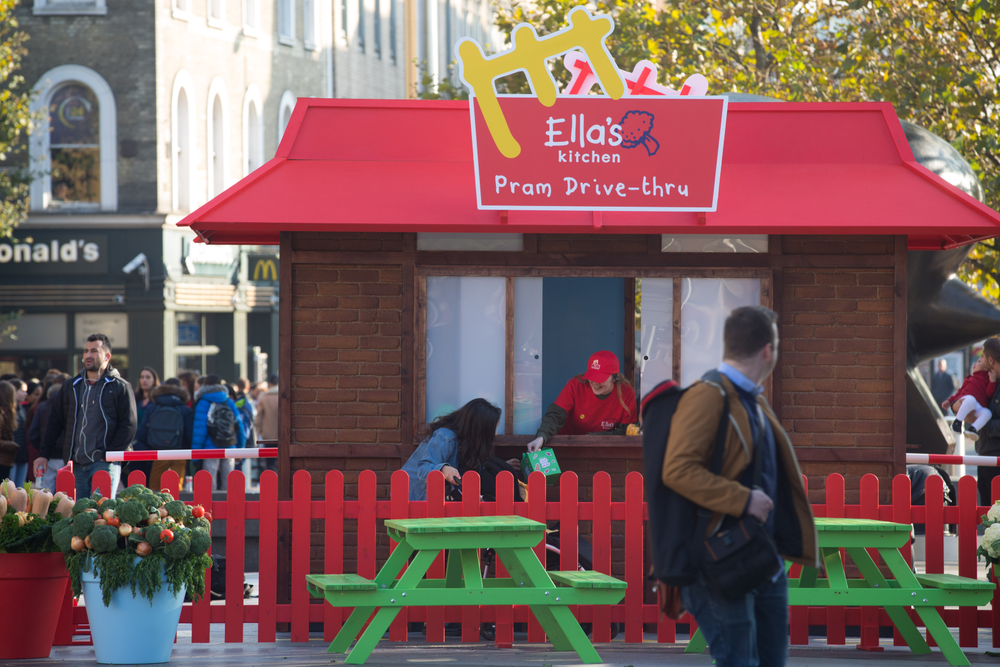 Leading baby food brand Ella's Kitchen is creating the free pop-up event in King's Cross, to help create the next generation of Little Veg Lovers.
Upon arrival, a living-veg wall will offer guests a sensory experience to help encourage and delight little ones and give their tiny hands something touchy-feely to play with.
Throughout the drive-thru guests will experience lots of fun, interactive activities, including: little ones placing their very own order with staff, the opportunity to receive one-on-one weaning advice from Ella's Kitchen infant nutritionist Claire Baseley and enjoying limited edition Ella's Kitchen 'Veg Peas' boxes which are packed with yummy veggie goodies, a wall chart with stickers and recipe ideas to continue on your weaning journey at home.
The Pram Drive-thru event aims to inspire parents on their little one's weaning journey by learning how to introduce veg, along with lots of tips + tricks to make trying new veggies tasty, fun + exciting!
Ella's Kitchen has lots of yummy food, top tips and nutritional advice for every step of a little one's weaning journey to help improve children's lives through developing a healthy relationship with food.