How to save money on your food shopping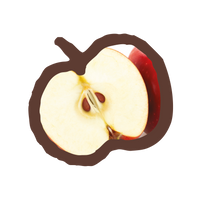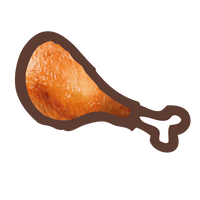 Whether you're shopping online or in a store, the rising food prices can make any shopping on a budget feel almost impossible, let alone shopping for a balanced diet.
We have lots of tips for shopping healthy for the family + advice on reading labels and reducing waste.
plan, plan, plan!
It's all too easy to get seduced by end of aisle deals or online suggestions and end up buying far more than you need. Writing a meal plan, especially one which helps you use up leftovers for lunch or dinner the following days, as well as having a list for when you shop, can help you avoid those impulse buys that you don't need.
Making your own + your little kids lunch and snacks can also save money and be healthier as you avoid expensive convenience buys that might be less healthy than what you'd make at home.
While you're planning your weekly meals, take a look in the cupboards and fridge to check if anything is about to go out of date so you can be sure to use it up in your food for the week. Anything that has been lurking around in the freezer for a while can also be used. This way, you reduce waste + save money - win win!
The most important thing when planning what you're all going to eat in the week ahead is making sure it contains food you all like and will enjoy eating, while keeping it as healthy as possible. It's all very well making perfectly balanced meals on a budget but if food is left on plates and tummies still rumbling then you haven't saved money! Try to work with the foods you already enjoy as a family + make them healthier. Check out our article on making your toddler's meals healthier.
Learn more about how to create a balanced diet for your toddler here!
don't shop when you're hungry
It's best to shop when you're not feeling hungry or rushed and, if you're shopping with your toddler, at a time when they're not too hungry or tired. Take a favourite toy or play a game in the supermarket to distract them rather than using snacks to keep their attention. It can be as simple as playing I spy or asking them to spot anything green, or even helping you to tick off the items from the list whilst you shop.
don't be fooled by special offers-look at the unit price
Special offers can sometimes be misleading and not the best value.
The different prices for different pack sizes + prices for products that are not on offer can make shopping for the best value very tricky and complicated.
Instead of focusing on the price you see in large type in the supermarket, look at the small print on the shelf edge label, below the price for the item. You'll usually find the unit price, which gives you the price per 100g, per kilo, per 100ml or similar. This allows you to compare similar options in the supermarket or online and opt for the best value. Sometimes you can find that the biggest pack isn't actually the best option.
Using unit prices can help you pick the best value item, and it might mean that it's cheaper to buy 2 of an item in a smaller pack than one big pack. It might take a bit of time at first to work out but it can help to save you money + avoid falling for supermarket pricing tactics!
Cornflakes Cereal 720g - £2.40 (£0.33/100g)
Cornflakes Cereal 1kg - £3.00 £0.30/100g BETTER VALUE
Chicken Breast 300g - £1.80 (£6.00/kg)
Chicken Breast 650g - £3.80 (£5.85/kg) BETTER VALUE
Braeburn Apple five pack 670g - £1.60 (£2.39/kg)
Braeburn Apple Loose £2.20/kg BETTER VALUE
Remember, only buy what you need or freeze leftovers. A bigger pack is only better value when it's saving you money AND avoiding waste, To find out what can + can't be frozen, check out this page.
look for discounted foods
Ask a store assistant to let you know when fresh foods are discounted and try to shop then, if possible, often this is at the end of the day. Make sure you check the use by dates + freeze food for later if you can but avoid buying more than you can store.
consider buying value brands
Opt for value brands where they are available, particularly for staples like oats + pasta, or buy wonky fruit and veg which taste just as good for a lot less. And remember, cheaper products are often placed at the bottom or top of supermarket shelves, away from your eye level.
shop at larger stores for more choice
Larger supermarkets often have wider ranges with more value items available so, if you are able, try to shop in bigger stores. Buying in bulk, can help to save money, if you have the funds to do so + the space to store larger packs.
check out the world food section
You can often find cheaper versions of foods in the world food section, for example, rice, spices, oil + canned pulses.
Check the use-by date!
When shopping for fresh foods, choose those with the longest use by date. Once you have all your foods at home, use those foods with the shortest date first + check mid-week to make sure nothing is going out of date. Freeze anything with a short date that you won't use or any cooked food that isn't being eaten as leftovers. Make sure you label the date on everything so you know what it is and when you froze it!