why is eating lots of different foods super important to my toddler?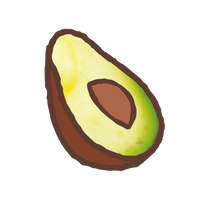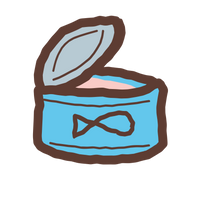 While it might feel easy peasy to rotate the same tried + tested meals that you know your toddler will eat, adding a variety of different foods to the menu is so important for lots of reasons.
The more variety little kids eat, the more likely they are to have a healthy relationship with food, which means they are more willing to try new foods. Studies show that the wider the range of foods a toddler eats, the more willing they may be to try new foods in the future
Offering a range of foods means your toddler will get a broader range of nutrients. For example, a tasty rainbow of fruit + veggies will provide more vitamins and minerals than eating just peas and carrots every mealtime.
It keeps life interesting! We can all get bored of eating the same thing time + time again, but adding variety to mealtimes not only keeps it interesting for your toddler but also for the person preparing it!
how can I offer more variety?
A wide variety of foods simply means offering more than one or two types of each food group to help encourage your little one to try new foods as well as providing a broader range of nutrients. For example:
Carbohydrate foods – bread (wholemeal, rye, pitta etc.), pasta (white, brown, lentil), rice (white, brown or a mix), potatoes (standard, sweet potato), grains (oats, quinoa, buckwheat etc.)
Protein foods – meat, fish, eggs, lentils, beans (cannellini, chickpeas and products like hummus, butter, haricot, red kidney beans etc.), soy products like tofu
Dairy foods – milk, yoghurt, cheese and fortified milk alternatives
Fruit and veg – eat a rainbow of colours for a wide range of nutrients. Stick a rainbow chart up in the kitchen and tick off the colours you've eaten all week.
Healthy fats – nut butters, seeds, oils like olive or rapeseed oil, avocado, oily fish like salmon and sardines (tinned are just as nutritious as fresh)
Learn more about how to create a yummy balanced diet for your toddler.
top tips for adding more variety into little kids' diets!
Serve veggies with dips like hummus or yoghurt + let little hands get dip dip dipping! By pairing veggies with dips they are often more of a hit than when served by themselves.
Frozen veg like peas, sweetcorn + spinach can boost a one pot dish or sauce, plus they don't take long to cook. Yippea!
Adding ground nuts or nut butter to sauces or a pancake batter can add healthy fats + fibre
Grated carrot or apple are yummy additions to overnight oats or porridge
Greek or natural yoghurt can add a nutritional boost to mashed potato or porridge
Beans + lentils add protein to a sauce or one pot dish
Mixing different root veg like sweet potato, swede or squash to mashed potatoes add vitamins + fibre