Staycation weaning and toddler checklist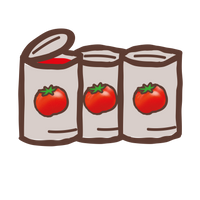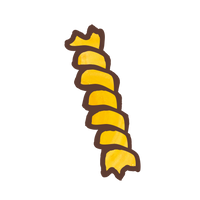 Are you + the family off to somewhere exciting over the summer holidays? Whether you're spending a week at the seaside for a staycation getaway, visiting family or off camping in the outdoors, we've got a super handy checklist on what to pack for your little one.
From packing your baby's faves to simple store cupboard essentials, there's everything you need make sure your little one's mealtimes run super smooothy whilst you're away!

Scrummy staycation checklist
Your staycation is always going to be a little easier if you've got a kitchen handy or a cooking gas stove, that way you can cook as you go…but don't worry if that's not possible, you can still go away well-prepared with deeelicious ready-made baby food and finger foods that are easy to travel with and last longer than homemade food.
Our list of essential foods below will help ensure you enjoy happy mealtimes together on holiday. You may even find one of our many weekly weaning planners useful for getting prepared!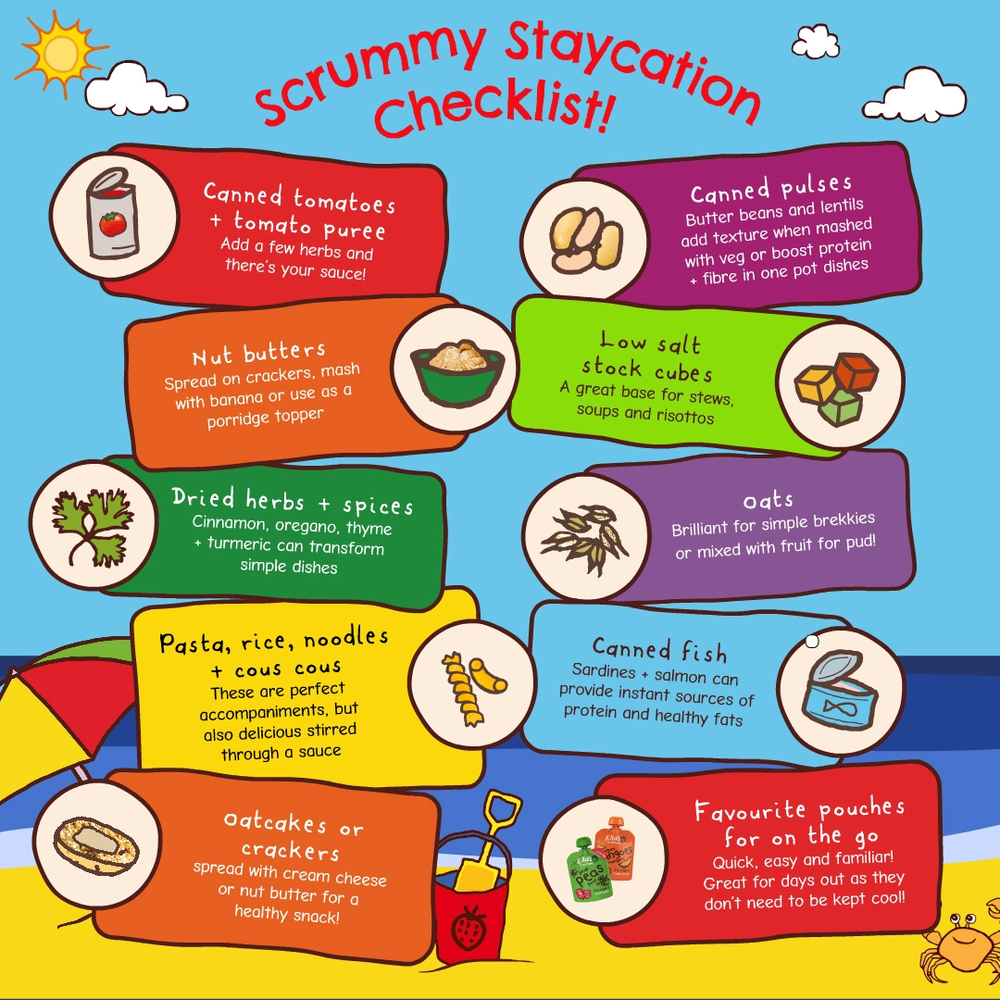 Tinned tomatoes + tomato puree- add a few herbs and you've got your sauce!
Nut butters – spread on crackers, mash with banana or use as a porridge topper
Dried herbs + spices – cinnamon, oregano, thyme + turmeric can transform the simplest dishes
Pasta, rice, noodles + cous cous – these are perfect accompaniments and deeelicious stirred through a sauce
Oatcakes or crackers – spread with cream cheese or a nut butter for a quick + healthy snack
Tinned pulses – think butter beans and lentils which will add texture when mashed with veg or boost protein + fibre in one pot dishes
Low salt stock cubes – a popular choice amongst parents of little ones, these are a great base for stews, soups and risottos
Oats – brilliant for simple baby brekkies or mixed with fruit for a yummy pudding
Tinned fish – choose sardines + salmon to provide instant source of protein and healthy fats
Baby's favourite pouches for on the go – take your baby's favourite food pouches so you can offer something quick, easy and familiar! They are great for day's out as they do not need to be kept cool!
For more ideas on what to pack for a day trip with your baby, read our weaning on-the-go checklist!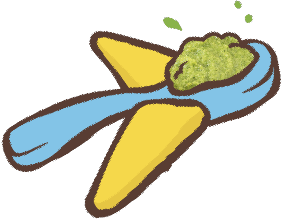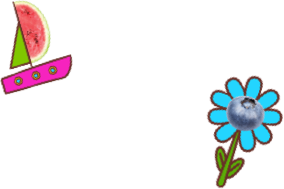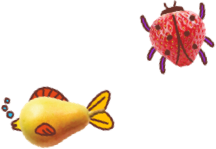 more helpful stuff to explore
signs your baby is ready to wean
Expert nutritionist Claire Baseley talks to mum, Nkateko Dinwiddy, about the signs you should look out for if you think your baby is ready to start weaning