Easy Beefy Tomato Risotto recipe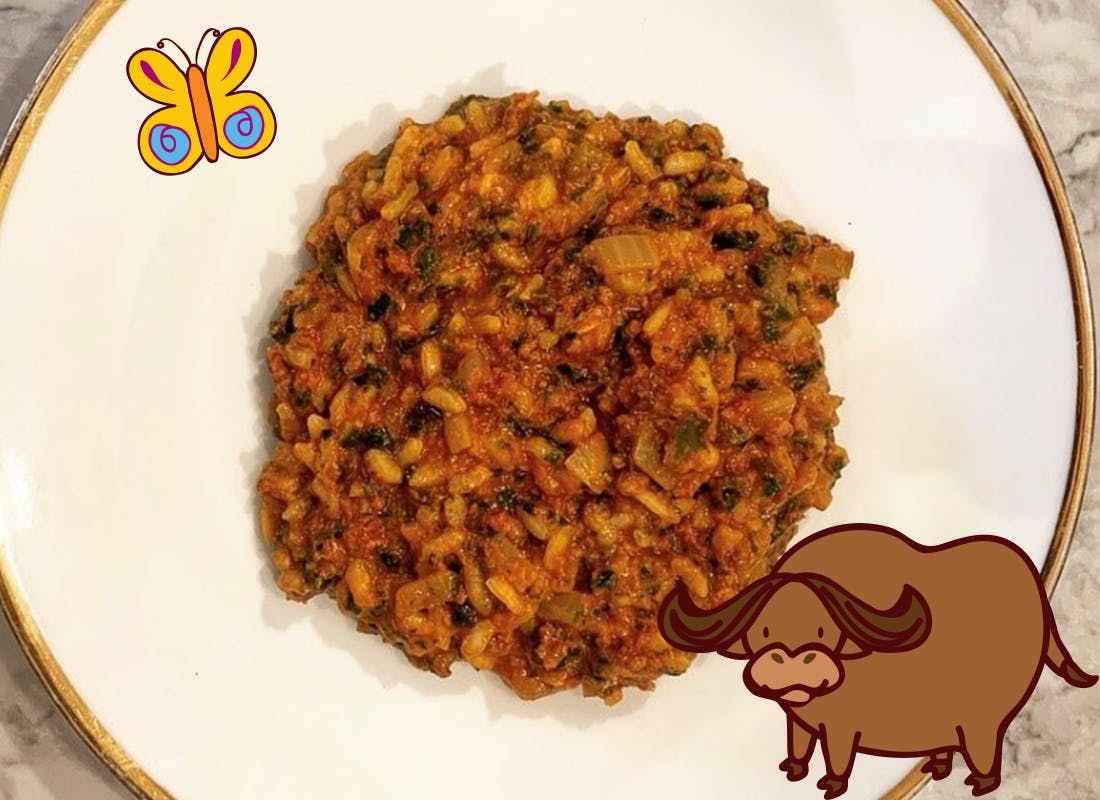 Easy Beefy Tomato Risotto recipe
Look no further than your kitchen cupboards for this scrummy family recipe! Using corned beef + tinned tomatoes/passata, it's easy peasy lemon squeezy!
Ingredients
Method
250g risotto/paella rice
500g passata
2x garlic cloves
1x onion (approx. 200g)
200g tin corned beef
150g frozen chopped spinach
2 tsps mixed herbs
750ml water
1tbs olive oil
Ingredients
Method
Finely chop onion and garlic cloves.
Heat oil in a heavy bottomed pan and gently fry until soft and translucent.
Add rice and coat with the fried onion.
Cook for 1 minutes and then add the passata,half of the water and the mixed herbs
Crumble in the corned beef.
Defrost the spinach and add into the pan.
Keep on a medium heat for 10 minutes stirring frequently.
Add in the rest of the water and continue to cook for 15-20 minutes until the rice is soft.
Yummy for older ones
Grown-ups + older little ones could sprinkle with parmesan or fresh chopped herbs.
Top tip!
Suitable from 10 months finely chopped