Broccoli puree recipe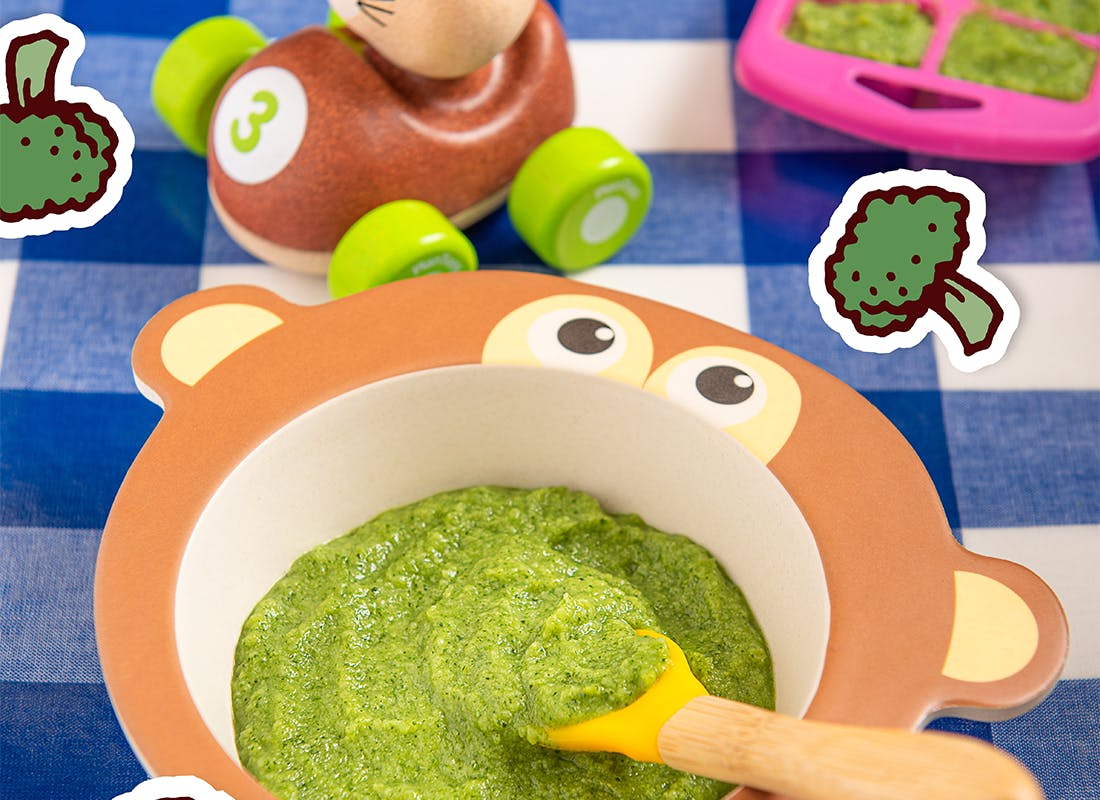 Broccoli puree recipe
A super smoooth first veggie taste recipe, perfect for starting your little ones weaning adventure! It BROCS!

Ingredients
Method
½ small head broccoli (about 130 g/4½ oz), cut into small florets
Ingredients
Method
Steam or boil the broccoli in a saucepan over a medium heat for 8 minutes until very tender.
Adding 2–3 tablespoons boiled water, purée the broccoli in a food processor, or using a hand blender, until smooth.
Fun for little ones
Broccoli florets look like tiny trees! Talk to your little one about how food looks, feels and tastes so they can experience it will all their senses.
Top tip
You can thin all the purées using your baby's usual milk, if you prefer!