Dairy Free Sweetcorn and Chive Pancake Fingers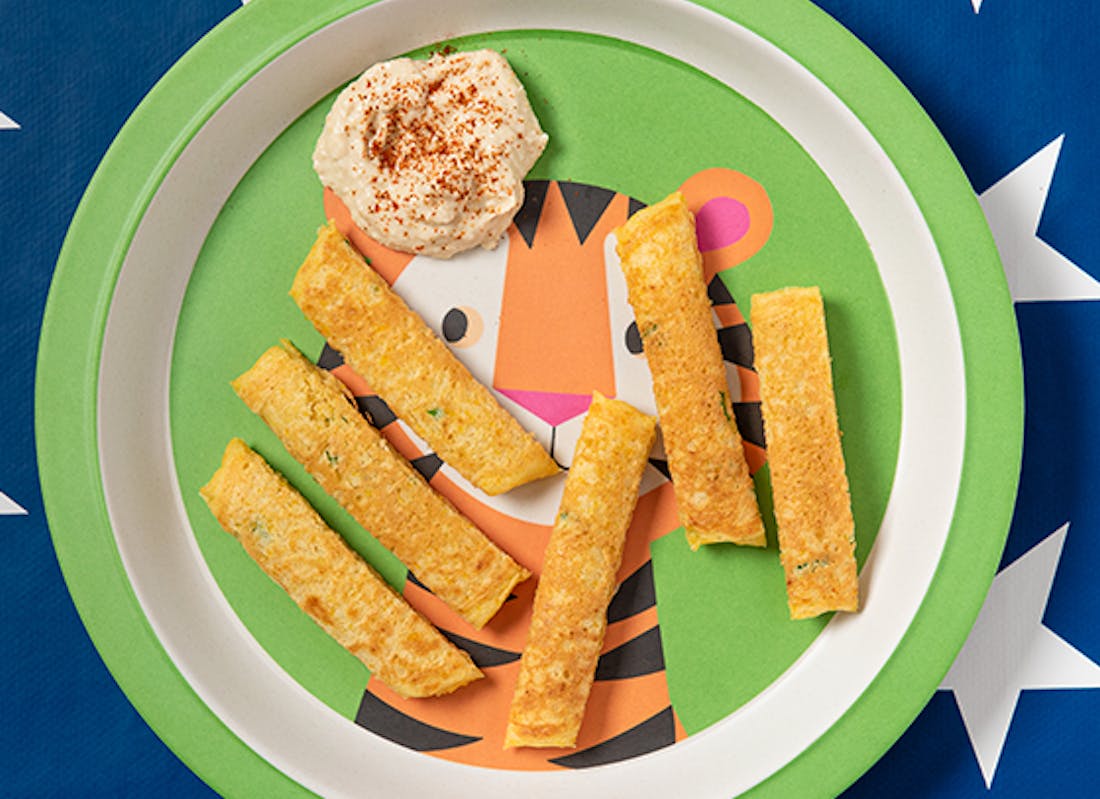 Dairy free sweetcorn and chive pancake fingers
These Dairy Free Sweetcorn and Chive Pancake fingers are the perfect way to keep your little ones tums happy, these are also great for an on the go snack!
Ingredients
Method
1x egg
½ tsp baking powder
1 tbsp chopped chives
and
100g tinned sweetcorn
50ml tinned sweetcorn water
60g flour
Or
2 Ella's Kitchen Sweetcorn pouches
20ml water
50g flour
Ingredients
Method
Blend the sweetcorn, egg and sweetcorn water until smooth
Fold in the flour and baking powder. Mix until smooth
Add in the chives
Spoon 1 tbsp of mixture into an oiled frying pan over a low heat- turn after approximately 1 minute each side
Cook in batches to avoid catching on the bottom
Cut into fingers, the size and shape of an adult's index finger and enjoy!
Suitable for home freezing and refrigerate for up to 2 days
Tips!
Delicious served in fingers for dipping into hummus or your little one's favourite dairy free dip
For the bigger ones!
Older little ones can help by stirring the ingredients or squeezing out the sweetcorn from the
You might like
Organic Sweetcorn Sweetcorn Sweetcorn Pouch 4+ Months 70g

more info