Easter Cheesy Carrot Toasties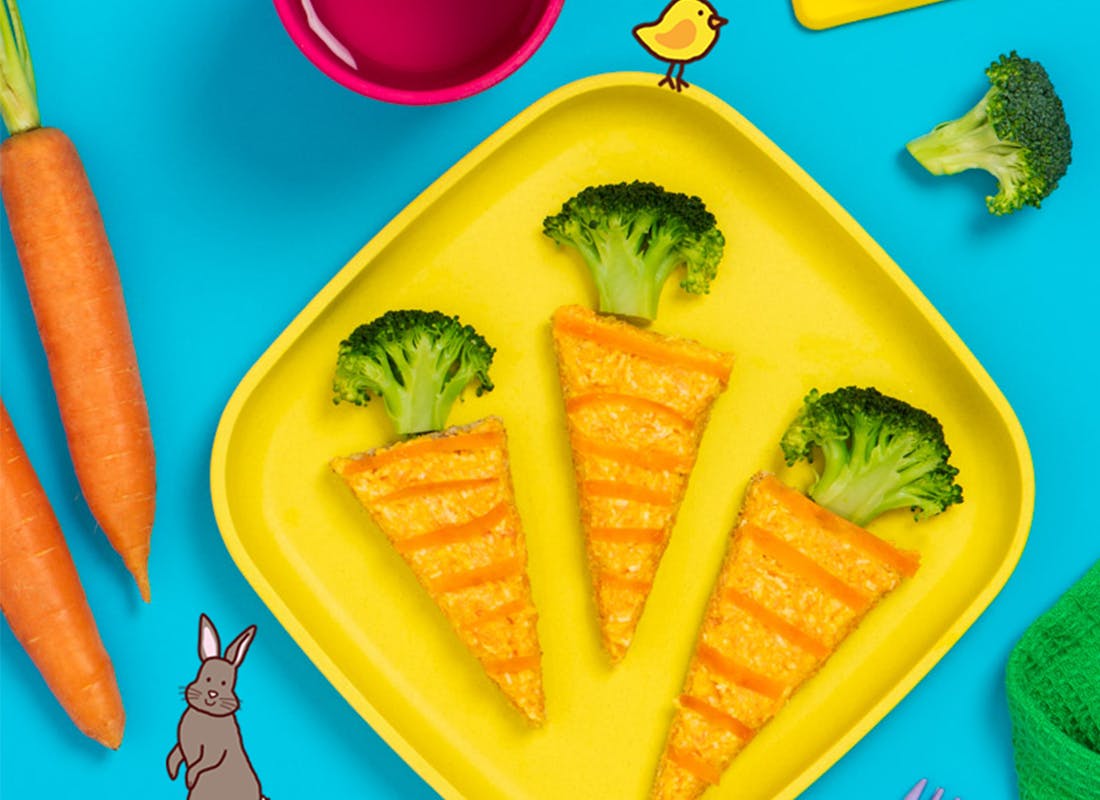 Easter Cheesy Carrot Toasties
Scrummy grated carrot + cheese toasties with steamed broccoli tops. A fun foodie activity to keep tiny hands busy!

Ingredients
Method
2 pieces of bread
20g cream cheese
35g mature cheddar cheese
60g finely grated carrot
3 broccoli florets
Strands of carrot for decorating
Ingredients
Method
Lightly toast the 2 pieces of bread- cut the crusts off to make neat rectangle
Mix the grated carrot, cheese and cream cheese in a bowl.
Spread mixture on the toast and cut into 3 triangles
Place little strands horizontally across the carrot
Slice the broccoli florets in half (through the stem) and lightly steam
Put the carrot toasts under a medium grill until the cheese starts to bubble (approximately 4 minutes)
Assemble carrots and broccoli together on a plate
Fun For Little Ones
Older little ones can get stuck in with mixing the cheese and carrots as well as assembling the carrots with their broccoli leaves
Handy Tips
Why not add a dash of Worcester sauce to the cheese mixture for older children for an exciting taste twist!