Peas, avocado + basil puree recipe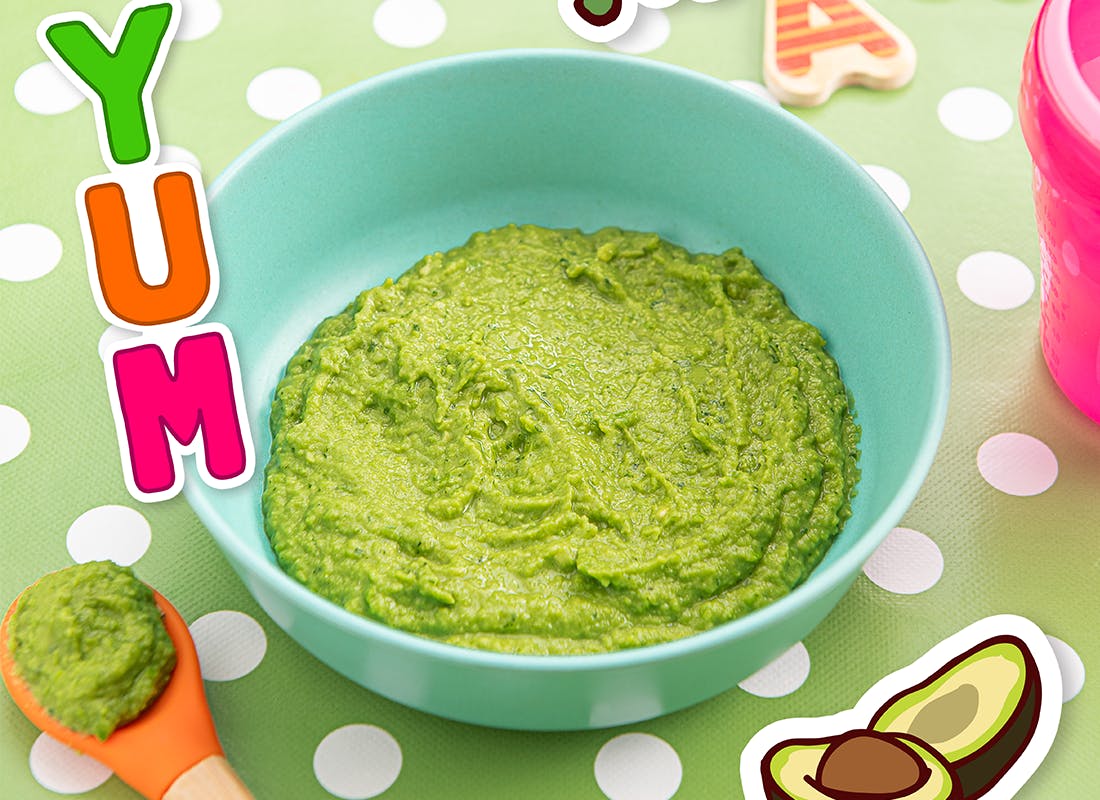 Peas, avocado + basil puree recipe
PEAS mum, can I have some more? AVO go at this super simple green puree with a yummy twist of basil!

Ingredients
Method
200g peas
½ avocado
10 leaves fresh basil (3g)
50ml water
Ingredients
Method
Steam peas for 5 minutes
Place cooked peas, avocado and basil in a bowl with the water
Blend until smooth.
Swap this for that!
Swap the basil for mint for a fresh, spring like taste
Top tip!
This recipe would make a great tip for dunking toast fingers in!