Steam Roasted Cauliflower + Paprika Finger Food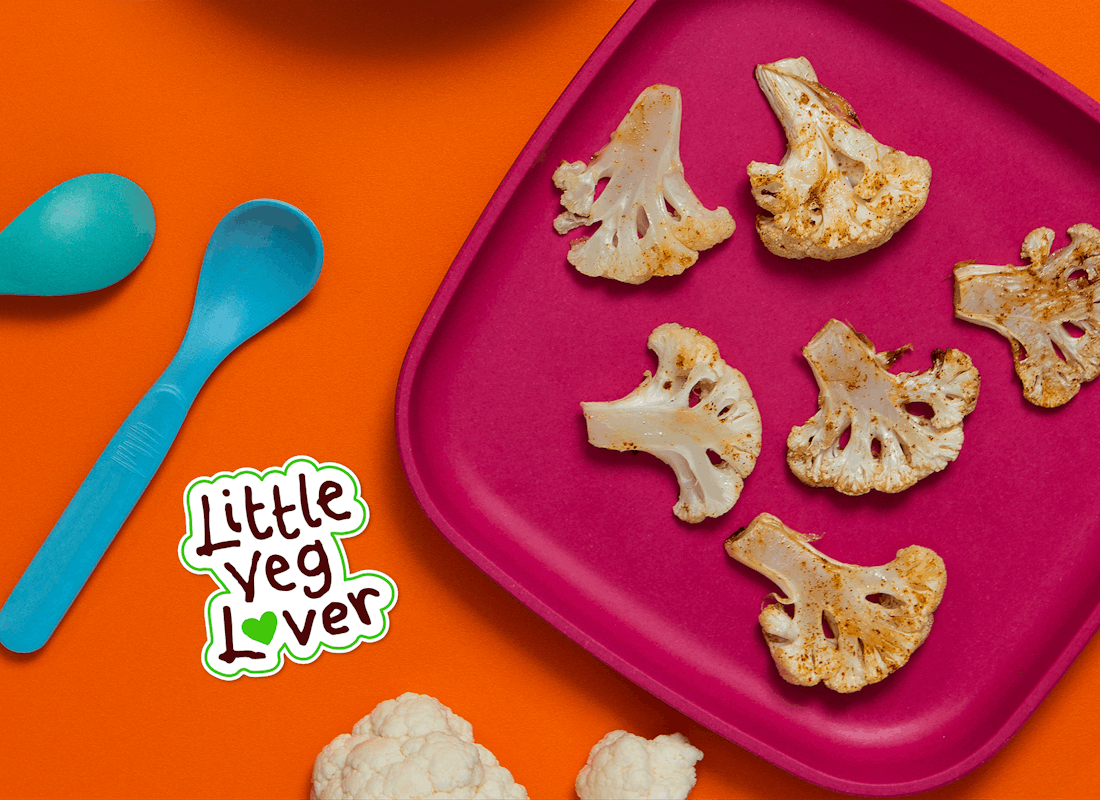 Steam Roasted Cauliflower + Paprika Finger Food
This deeelicious Steam Roasted Cauliflower + Paprika Finger Food is great for getting little ones exploring new exciting new tastes whilst practising their hand-eye coordination!

Ingredients
Method
1 x Cauliflower
A pinch of paprika
Ingredients
Method
Cut the cauliflower florets into 4 pieces lengthways
Place in oven proof dish, spray with a little spray oil and add a pinch of paprika + mix
Transfer to baking tray + cover with foil
Roast at 200c for 20 minutes
Leave to cool + serve to your little one
Swap This For That!
Why not swap the paprika for yummy cumin?