Totally Tropical Pancakes recipe hack!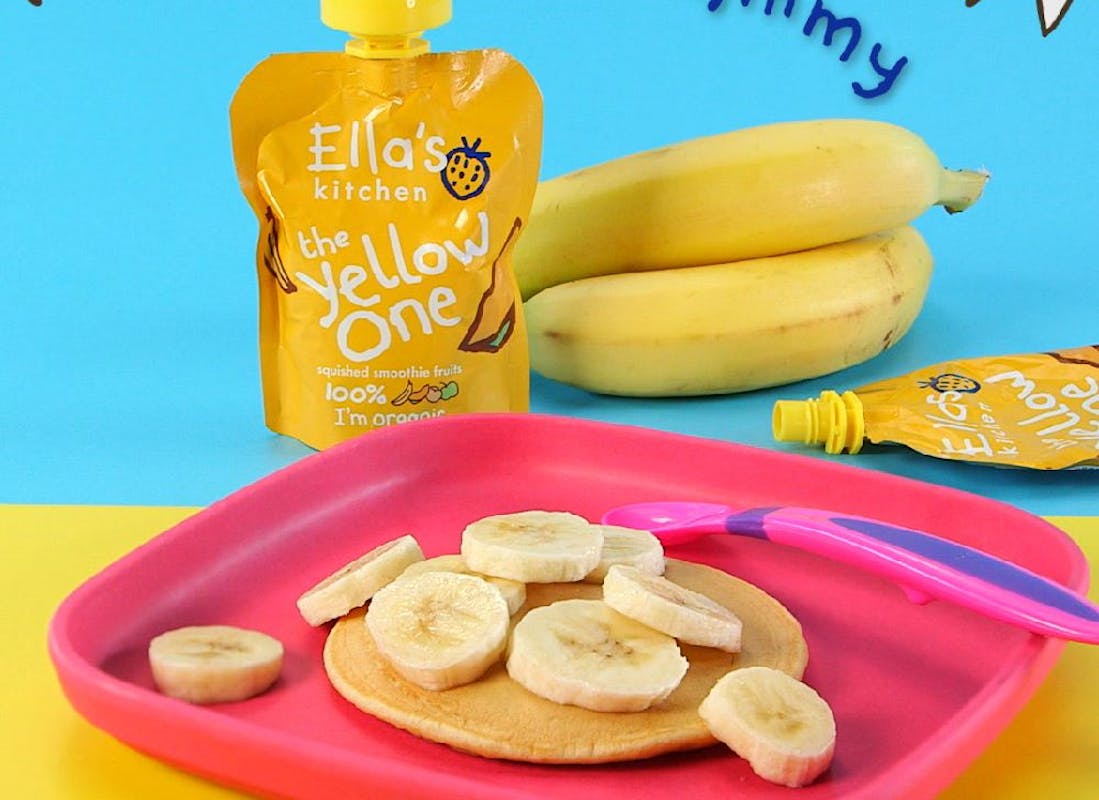 Totally Tropical Pancakes
Our Totally Tropical Pancakes are made with The Yellow One Smoothie Fruit! They're super tasty + fluffy making them the perfect sunny start to the day!
Ingredients
Method
1 x The Yellow One Smoothie Fruit
1 egg
90g self-raising flour
80ml of milk
chopped banana (or another tasty fruit!)
Ingredients
Method
In a bowl mix together the egg, flour, milk and Smoothie Fruit until smooth
Heat the oil or butter in a pan and add 2 tablespoons of the pancake mixture
Wait until the top of the pancake begins to bubble, then turn it over and cook until both sides are golden brown. Deeelicious!
Top with yummy banana
Mash the banana + cut into fingers before serving to your little one
Swap This For That!
Swap the yummy banana topping for another fruit like tasty chopped berries!
Fun For Little Ones!
Older little ones can help choose their yummy topping + add them to the pancakes. A great way to engage all of their senses!