Nutritionist of the Year 2021
- 1st November 2021 -
Ella's Kitchen Expert, Claire Baseley Wins Nutritionist of the Year 2021 Award
Claire Baseley, expert nutritionist for Ella's Kitchen + independent consultant to the food industry and media, has won the prestigious award for Nutritionist of the Year 2021 (Food and Drink Federation Awards).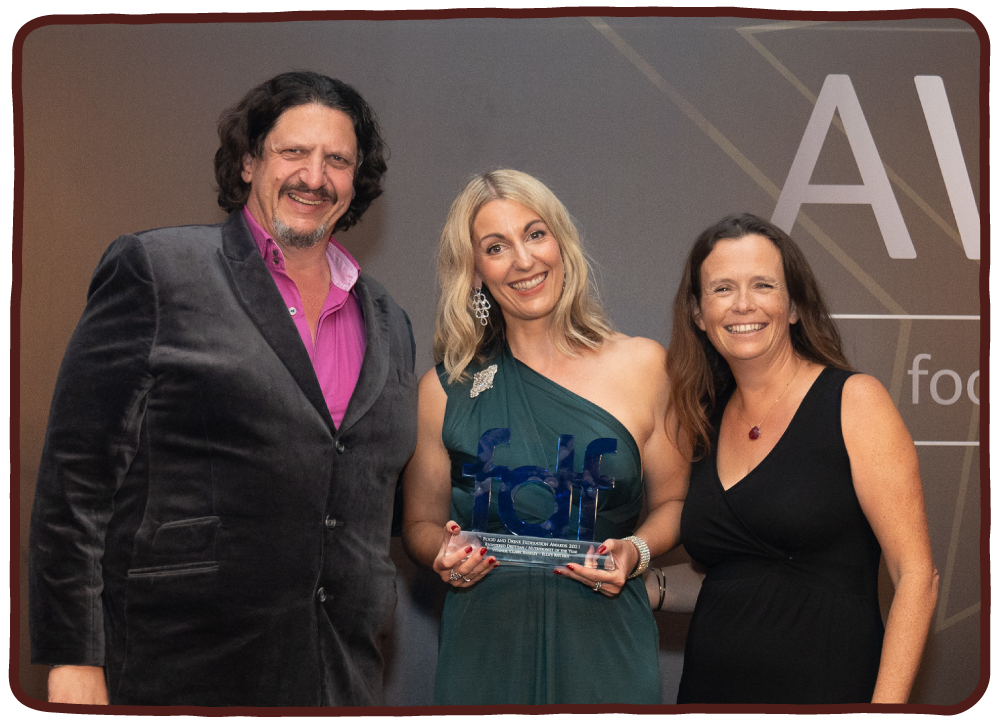 About Claire
In her role as Makes Ella's Good, Claire is responsible for ensuring that all of Ella's yummy recipes are right for tiny tummies as well as helping parents and carers with their weaning questions.
Claire champions nutritional improvement across the whole product range at Ella's, including new product development, along with sharing her expertise and educating parents + carers throughout their little one's weaning journey.
Claire's role at Ella's has been, and will continue to be, instrumental in helping us deliver on our Mission to improve children's lives through creating healthy relationships with food.
Sharing expertise
Claire works really closely with the Keeping Families Happy (Customer Care) team, providing support, knowledge and expertise to help us best support our parents + carers with their weaning questions, whether that be through social media channels, in-bound queries or during events.
There's lots of super handy + helpful guides, videos, tips and recipes available across the Ella's website, all of which Claire has been instrumental in creating – along with producing our weaning pack, which parents get for free when they sign up to Ella's Friends.
Recently, Claire worked with the Making Friends (Marketing) team to produce a video series, sharing weaning advice and answering questions from parents with little ones who are on the weaning journey. Take a look as Claire covers everything from 'what to do on day 1' to 'how to make weaning fun!'
Reducing sugar
Over the years, Claire has been influential in working with the Ella's team to significantly reduce sugar and sweetness across our entire baby foods range. She has enforced the strictest nutritional targets within the category for products whilst also encouraging clearer labelling.
Love Veg
Claire also introduced the concept of veg-led weaning at Ella's and led the way in reformulating our fruit + veg blended puree recipes, reducing the fruit content and increasing the percentage of vegetables, .
Thanks to her work, Ella's Kitchen launched the 'Little Veg Lover' campaign, which promotes 3 simple steps to get your little one learning to love veg – veg it; switch it; repeat it. As a result, Ella'sare able to offer many vegetable-only baby purees in the first tastes weaning range.
For more about Claire+ her work for Ella's, visit her experts page.