The RSPB and Ella's Kitchen join forces to protect birds, bees and bugs
- 16th August 2023 -
We're really proud to be working in partnership with the RSPB to protect the birds, bees and bugs so we can play a part in safeguarding our biodiversity and our food supply for future generations.
Through our partnership, we will be working to deliver on an ambitious "30 by 30" wildflower target, which will see us working to protect + restore an area totalling 30 million square feet of nature-rich wildflower and grassland meadows by 2030.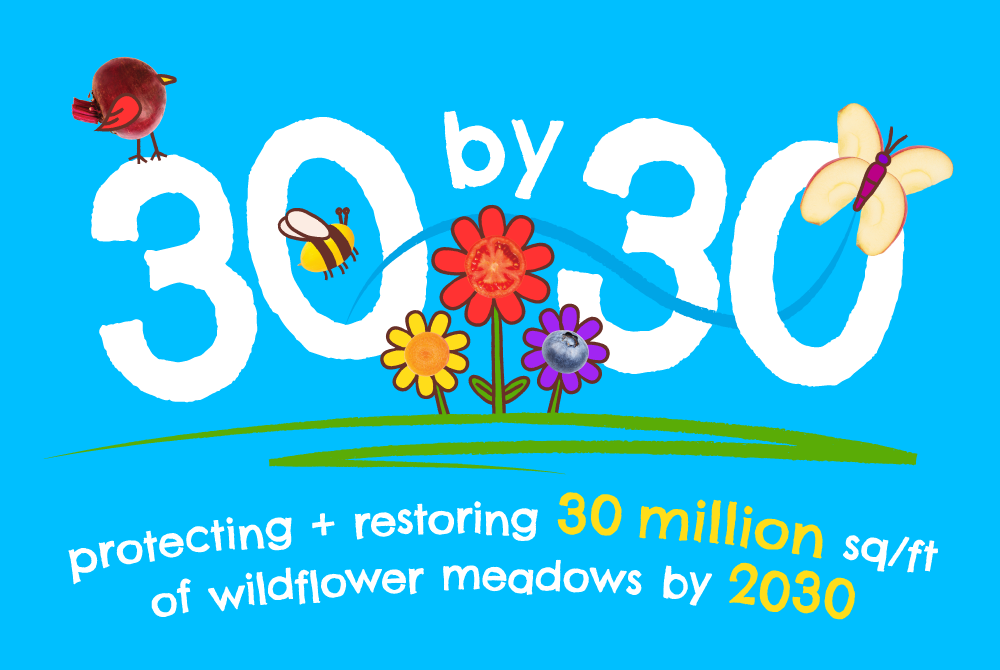 As part of the partnership, the RSPB will be sharing its knowledge, expertise and networks so we can learn how to further embed nature throughout our business. We will also use the RSPB's resources to support parents + carers and their little ones, to connect with nature and help protect wildlife across the UK.
This is all part of our Big Pledge to Little People, to drive real action to restore, rewild + protect the planet for future generations.
Protecting the birds, bees and bugs!
The birds, bees and bugs are super important for the health of our planet.
In fact, bees, butterflies and other buzzing insects are crucial to food security, contributing to the production of a third of the food we eat, including yummy fruit and veggies. But the UK has lost almost half of its biodiversity since the 1930s, including 97% of wildflower meadows - equivalent to an area larger than the size of Wales.
Without urgent action, little ones born today could face a vastly different world by the time they grow up. Put simply - no nature, no food.

Why wildflowers?
Wildflower meadows and grasslands are super important homes for all kinds of wildlife, from beautiful butterflies to buzzing bees.
Meadows and grasslands, filled with colourful flowers, also help protect the environment against the impacts of climate change by storing carbon, improving water quality, and acting as flood defence. They also provide homes to an abundant food supply for birds + many other animals.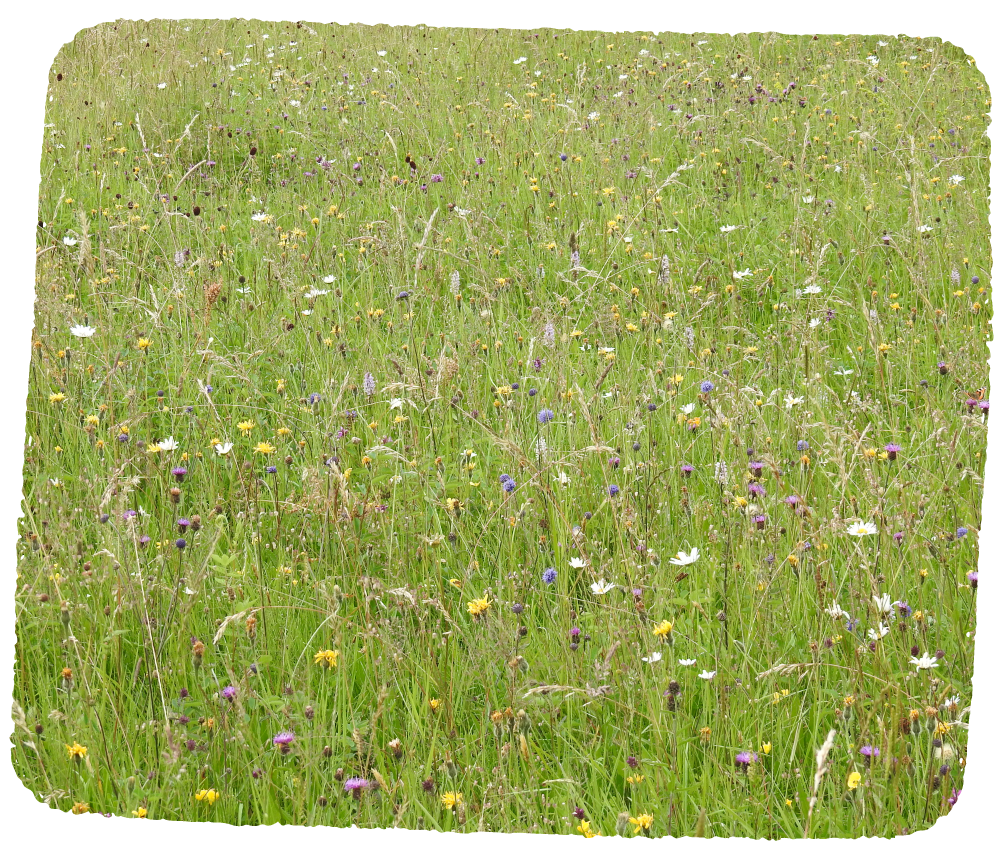 Our 30 by 30 target
We've joined forces with the RSPB on our 30 by 30 wildflower target, to support 9 different projects which will help protect our precious pollinators.
Across the UK, from Oxford to the Hebrides, we will be busy sowing, planting, monitoring, and protecting, to deliver our ambitious target.

The work will also help protect existing wildflower meadows and grassland, vulnerable to climate change and erosion. This includes protecting + maintaining rare habitats, like the machair on the island of Tiree which is home to endangered insects including the Great Yellow Bumblebee (one of the UK's rarest bees!)
For the first three years of the partnership, we'll be working to restore + protect 15 million square ft of land; followed by our ambition to deliver a further 16 million square ft by 2030. This will help to ensure our wildflower meadows + grasslands continue to flourish year after year.
Read more about the projects we are supporting on the RSPB website.

What else are we doing?
We know that climate change also impacts our pollinators. As part of our pledge to protect the planet for future generations, we've committed to managing our impact on the climate through our ambitious science-based targets + how we can work towards reaching Net Zero.
This partnership with the RSPB builds on our commitments to reduce our emissions and work to help champion nature to date. This includes setting near-term science based targets to reduce carbon emissions, our work with tree conservation and rewilding partners Trees for Life and our recent commitment to make our pouches 73% fully recyclable at kerbside by the end of 2024.

About RSPB
The RSPB is the UK's largest nature conservation charity, protecting habitats, saving species, and helping to end the nature and climate emergency. The RSPB's network of over 200 nature reserves sits at the heart of its world-leading science and conservation delivery. For over a century the RSPB has acted for nature, through practical conservation, campaigning and empowering millions of people to do the same. Nature is in crisis. Together, we can save it.