Strawberry Santa blinis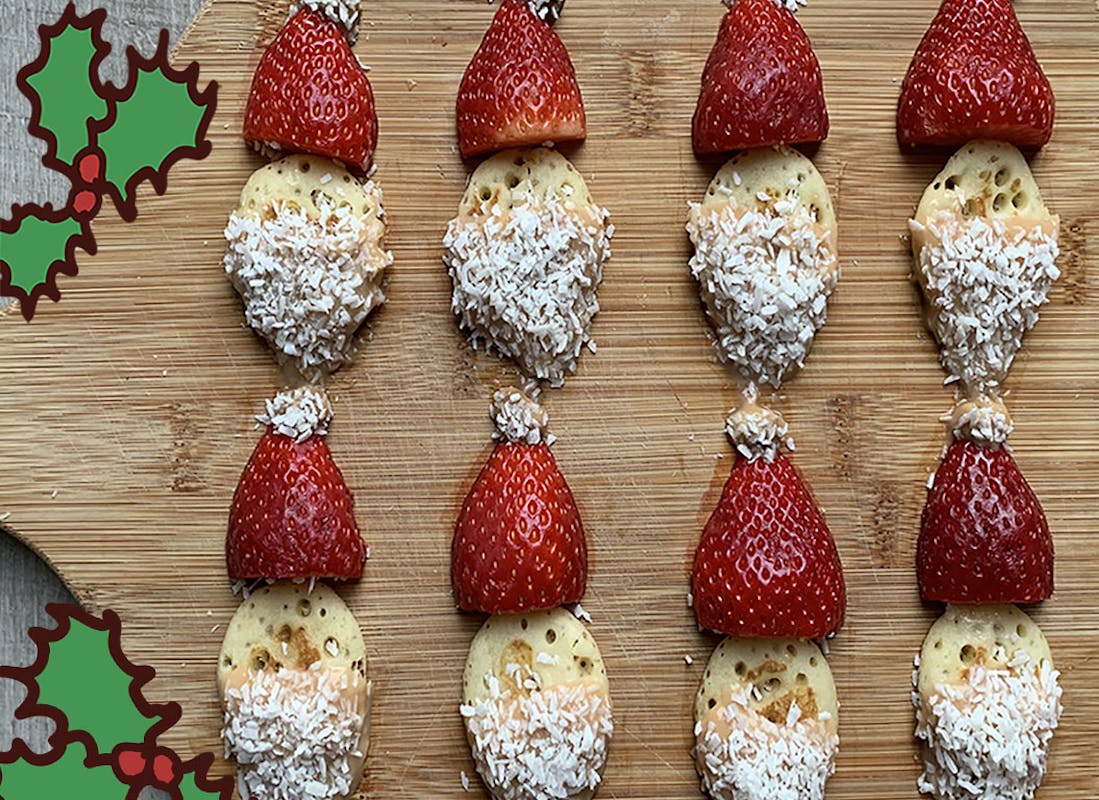 Strawberry Santa blinis
These deeelicious santa blinis are the perfect festive snack for all the family to enjoy!
Ingredients
Method
4x canape blinis
2x strawberries
Small amount of banana + coconut pouch (you can freeze the rest!)
desiccated coconut
Ingredients
Method
Heat the blinis in a preheated oven at 180c for two minutes
Whilst the blinis are cooling, slice the tops off the strawberries and halve lengthways
Assemble on plate and add a squeeze of the bananas and coconut pouch for santas beard and bobble
Sprinkle the desiccated coconut for a fluffy beard!