Aubergine + Courgette Beany Bake recipe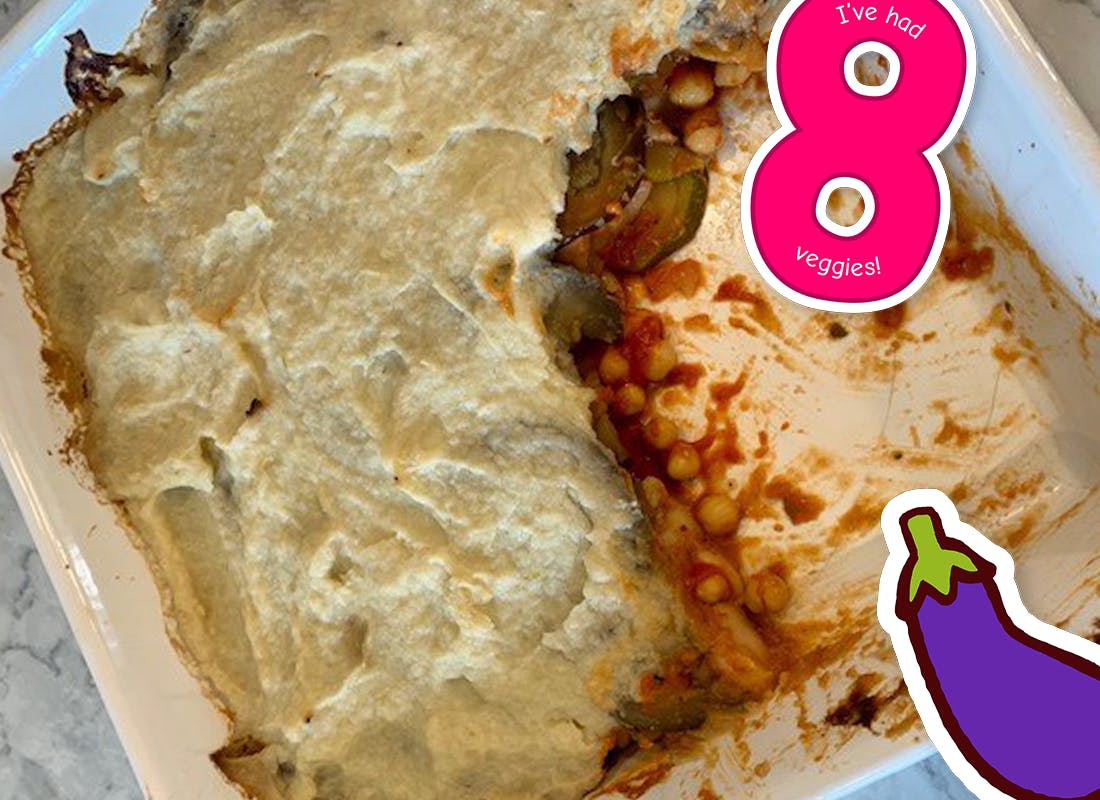 Aubergine + Courgette Beany Bake recipe
A yummy veggie bake perfect for the whole family to enjoy! Packed full of beans, pulses + scrummy veg, using ingrdients from your kitchen cupboard! BEANutiful!
Ingredients
Method
Half a cauliflower (approx. 350g)
1 x leek
200ml water or vegetable stocK
1x aubergine
2 x courgettes
1x tin of lentils
1x tin of chickpeas
1x ragu sauce
Ingredients
Method
slice courgettes and aubergine very finely into thin disks.
Steam the aubergine until softened (approx 15 minutes).
For the topping- Steam cauliflower until soft
Fry leeks over a low heat.
When cooked, put into a bowl, add 200ml of water or stock.
Blend until smooth.
Assemble: Layer aubergine + courgette evenly onto the bottom of a lasagne style dish.
Drain the lentils and chickpeas and mix them through the ragu sauce. Pour the mix over the vegetables.
Top with the cauliflower puree.
Put in a pre heated oven at 180'C for 30 minutes
Fun for little ones
Let little ones explore the vegetables with all their senses before you chop them up and talk about the different colours, shapes and textures
Swap this for that!
The lentils and chickpeas can be replaced by any beans/pulses
Yummy for little ones
Suitable from 12months or mash well for 7months
Top tip!
Its really important the aubergine is soft before it goes into the bake or it will be chewy.