Aubergine, Pepper + Sweet Potato puree recipe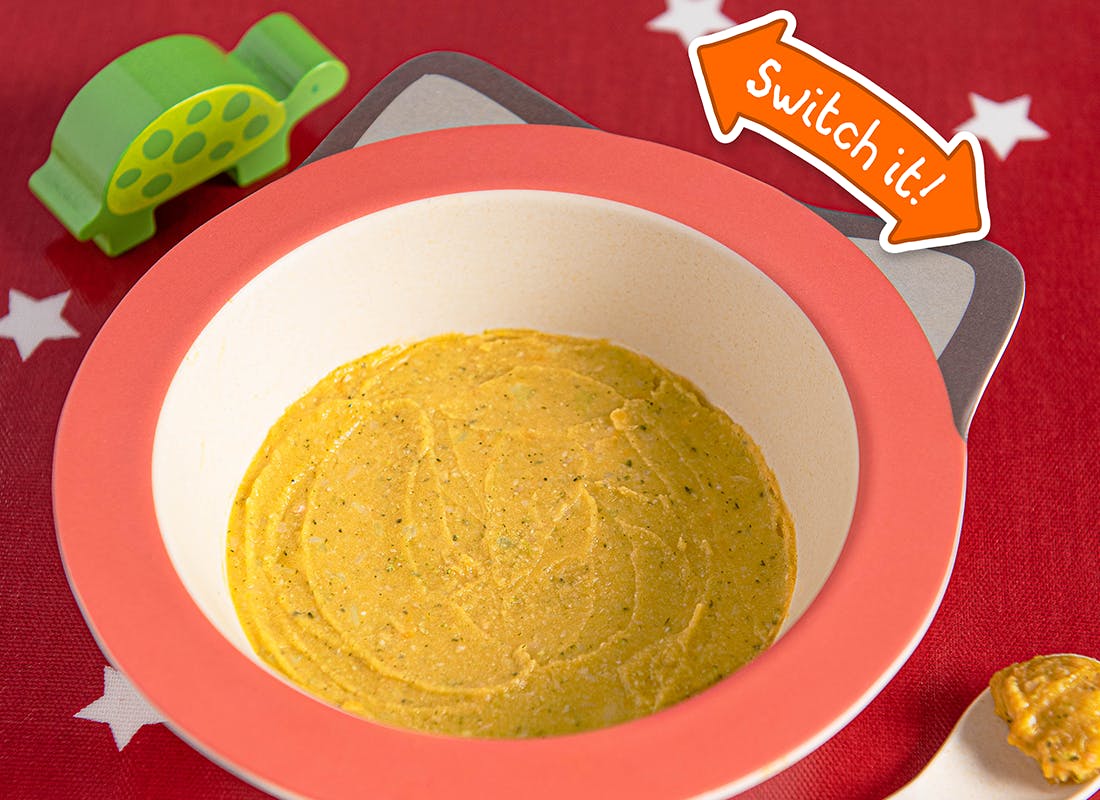 Aubergine, Pepper + Sweet Potato puree recipe
Grow your own Little Veg Lover with a super colourful blend of deeelicious veggies!

Ingredients
Method
Aubergine, cut into cubes
1/2 small Red Pepper, deseeded + chopped
Spray oil
1 Sweet Potato (around 250g/9oz), peeled + cubed
Baby's usual milk
Ingredients
Method
Put the aubergine and pepper in a roasting tin and add a little spray oil.
Cover with foil and roast at 200C (180C fan) for 15-20 minutes
Meanwhile, boil the sweet potato in a pan for 15 minutes until tender
Combine the aubergine pepper and sweet potato in a blender and blitz until pureed or a fine mash texture, depending on your little one.
Add your baby's usual milk and blend until you have a super smooth texture for your little one
Top tip!
Try adding a pinch of cumin or paprika to get tiny taste buds tingling