Avocado froggie face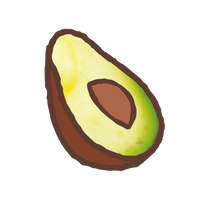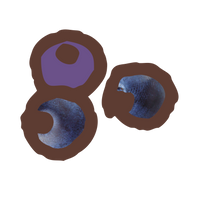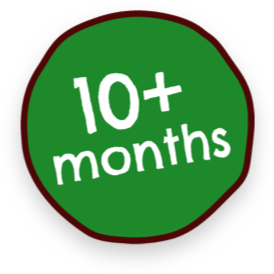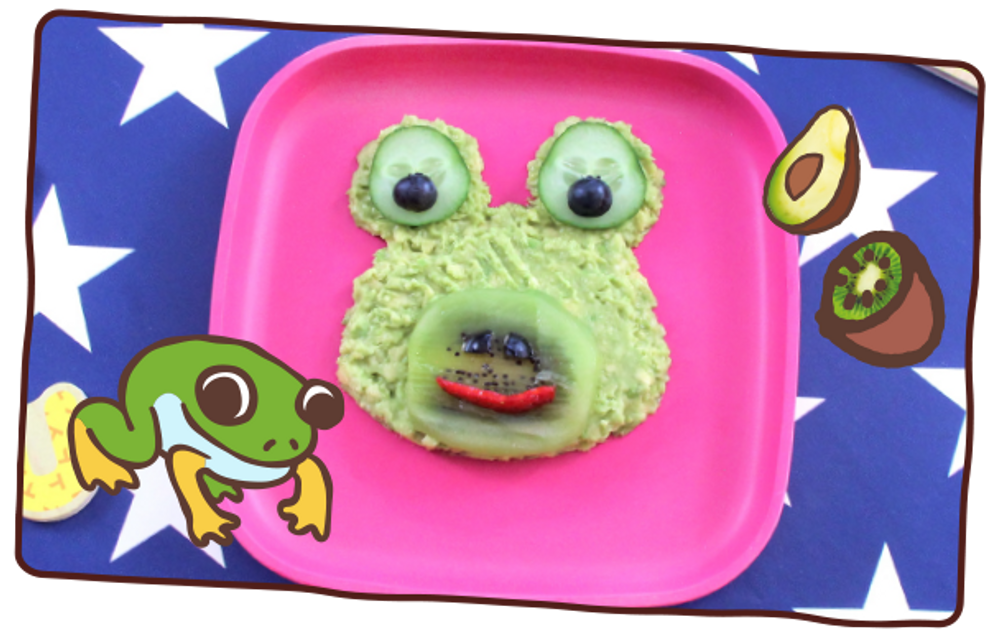 Little ones will love creating + tasting this scrummy, hoppy froggy masterpiece! ribbit!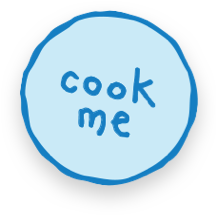 Ingredients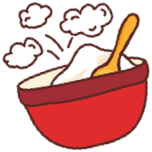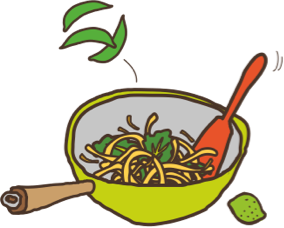 1/2 ripe avocado
squeeze of lemon juice
1 x thin slice of ripe pear or kiwi or apple (slice across so it's an oval shape) - pear or apple needs to be steamed or thinly sliced to avoid choking. For decoration: cherry tomato, spinach or basil leaves, chives, black olive pieces
2 x thin slices of cucumber
1 x blueberry, halved + 2 x quarters of a blueberry
slice of strawberry for the smiley mouth (could also use red pepper or tomato)
Method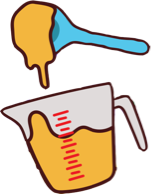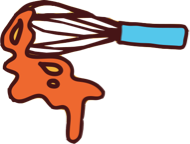 Mash the avocado finely with a squeeze of lemon juice (or lime) Create your froggy face with this. Little ones can help spread out the avo with the back of a spoon or their hands.
Add the slice of pear, apple or kiwi for the lower part of the face.
Add 2 slices of cucumber for the eyes + then place the halved blueberries over the cucumber.
Use the quartered blueberries for nostrils + the strawberry slice for the mouth.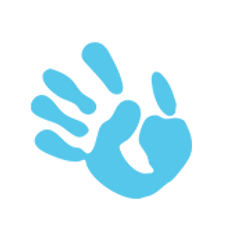 Fun For Little Ones
Feel the bumpy avocado or furry kiwi skin then show little ones how different they look and feel when sliced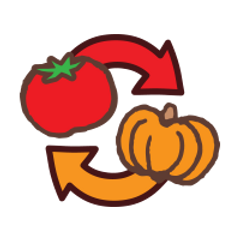 Swap this for that
You could make this with broccoli and potato mash instead of avocado and use tomato/red pepper for the mouth, green pepper for nose, peas for eyes and nostrils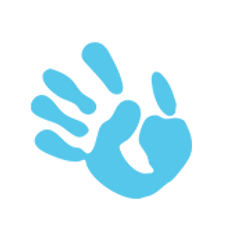 For older little ones
Let older little ones help mash the avocado and arrange the fruity face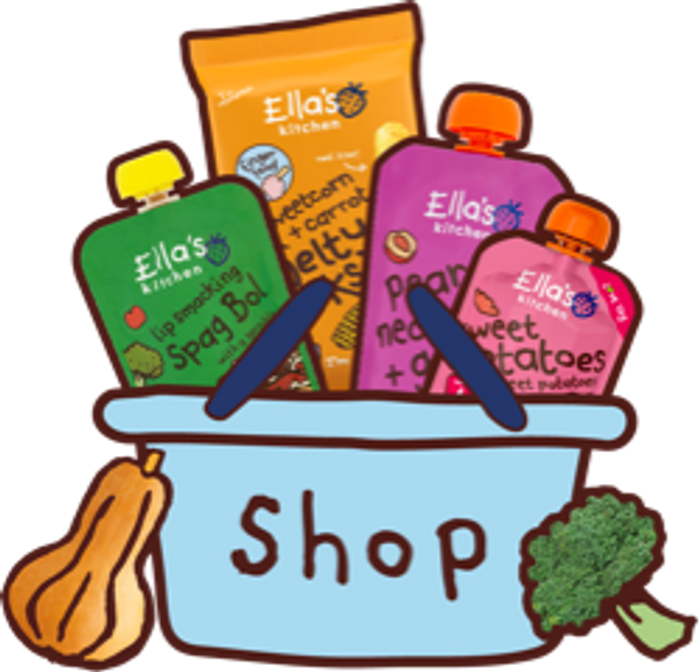 shop with Ella's
From veggie first tastes, to perfect puree blends, marvellous meals + finger foods, there's something for every stage of your little one's weaning journey!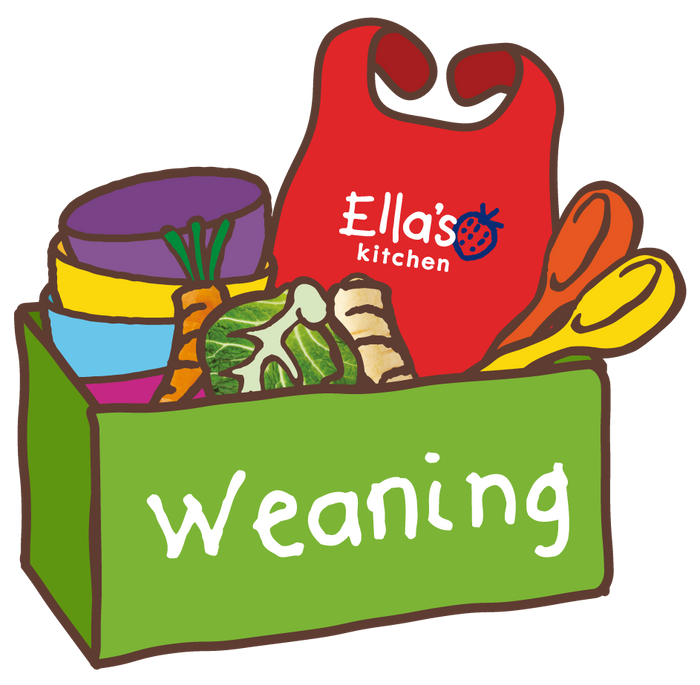 ready for weaning?
We're here to help you with your weaning journey. Find top baby weaning tips, videos + guides, covering everything you need to know for the first steps of your little one's weaning journey!