Chicken, Chickpea + Pesto Meatballs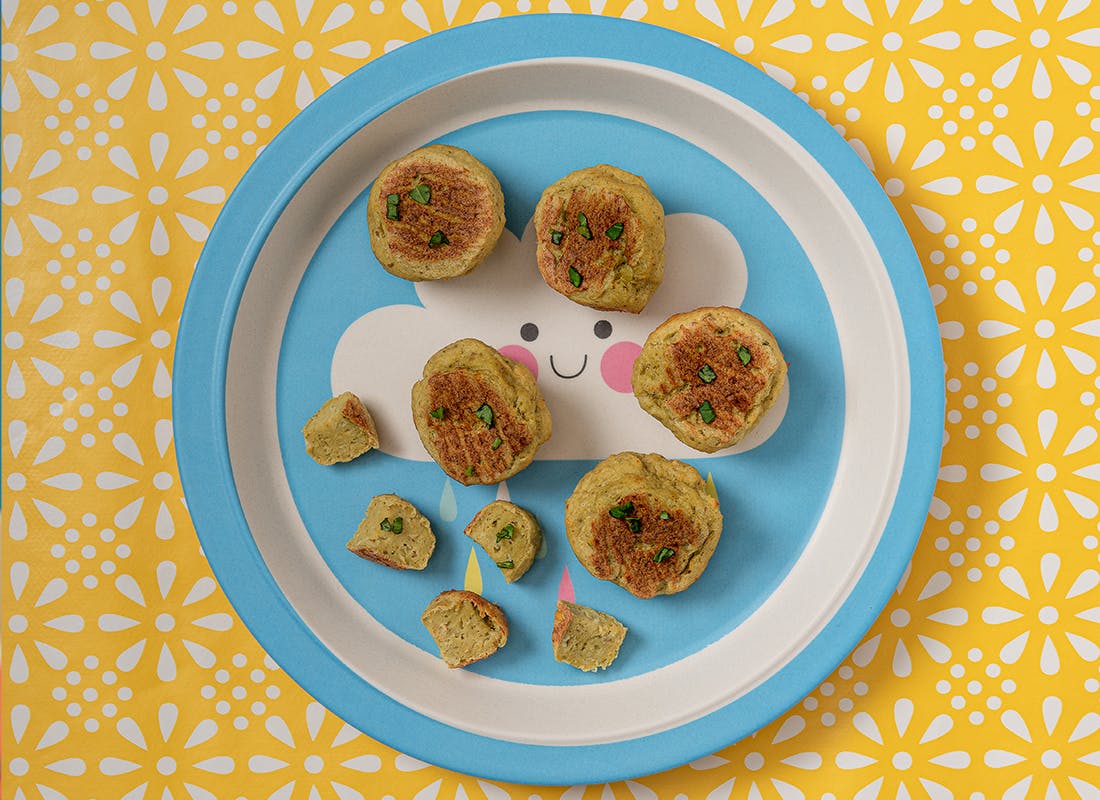 Chicken, Chickpea + Pesto Meatballs
Mouth watering meatballs, perfect for keeping little fingers busy and tiny tums happy.
Ingredients
Method
200g chicken breast (typically 1 breast)
100g chickpeas
50g white onion
2 tbsp pesto * Please check the label if your little one has allergies
2 tbsp cornflour
Squeeze of lemon juice
Ingredients
Method
Dice the chicken and put in a blender (or a bowl if you are using a stick blender)
Add all of the ingredients and blend until smooth. Cover and leave in the fridge for 20 minutes to firm up
Divide mixture into 25g blobs- shape into balls. Tip keep a bowl of cold water to hand to stop the mixture sticking to your hands
Bake in the oven on greaseproof paper at 180°C for 12-14 minutes
Try me with!
Delicious served with baked potato wedges and cooked veggie sticks for a yummy finger food meal
For the older ones!
Older little ones can have fun helping to roll the mixture with their hands – just make sure little hands have a good wash before and after touching the food