Clever Veggie Tomato Sauce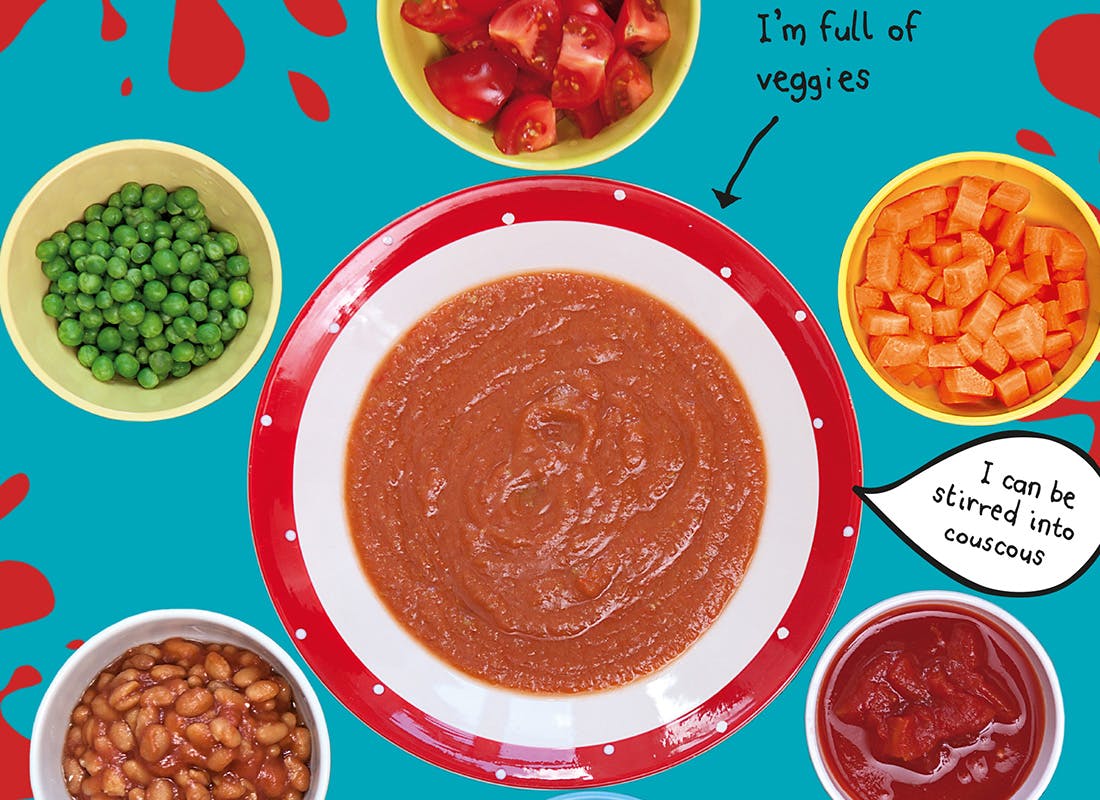 Clever Veggie Tomato Sauce
This sauce is clever for two reasons: first, we can think of lots of ways to use it – see opposite for five of them, second, it's packed to the brim with veggie goodness.

Ingredients
Method
1 carrot, diced
200 g/7 oz butternut squash, diced
50 g/1¾ oz frozen peas, defrosted
415 g/14¾ oz can reduced-sugar + salt baked beans
400 g/14 oz can chopped tomatoes
200 g/7 oz tomatoes, chopped
Ingredients
Method
In a saucepan of boiling water, boil the carrot, squash + peas for 7–8 minutes until tender, then drain + return to the pan. Keeping the pan off the heat, add the baked beans + purée the mixture with a hand blender until smooth.
Return the pan to the heat. Add both the canned + fresh tomatoes + bring everything to the boil. Reduce the heat + simmer for 4–5 minutes until the fresh tomatoes are soft + pulpy. Remove the pan from the heat + purée again until you have a beautifully smooth sauce.
Fun For Little Ones
Let your little one see the rainbow of veggie ingredients so they can tick them off on a colour chart of all the veg they've eaten this week!
Handy Tips
I can be stirred through your favourite pasta shapes or I can be a superhealthy alternative to ketchup
I'm from The Cook Book
The Cook Book - the Red One is packed with yummy recipes to inspire big + little cooks.