Courgette puree recipe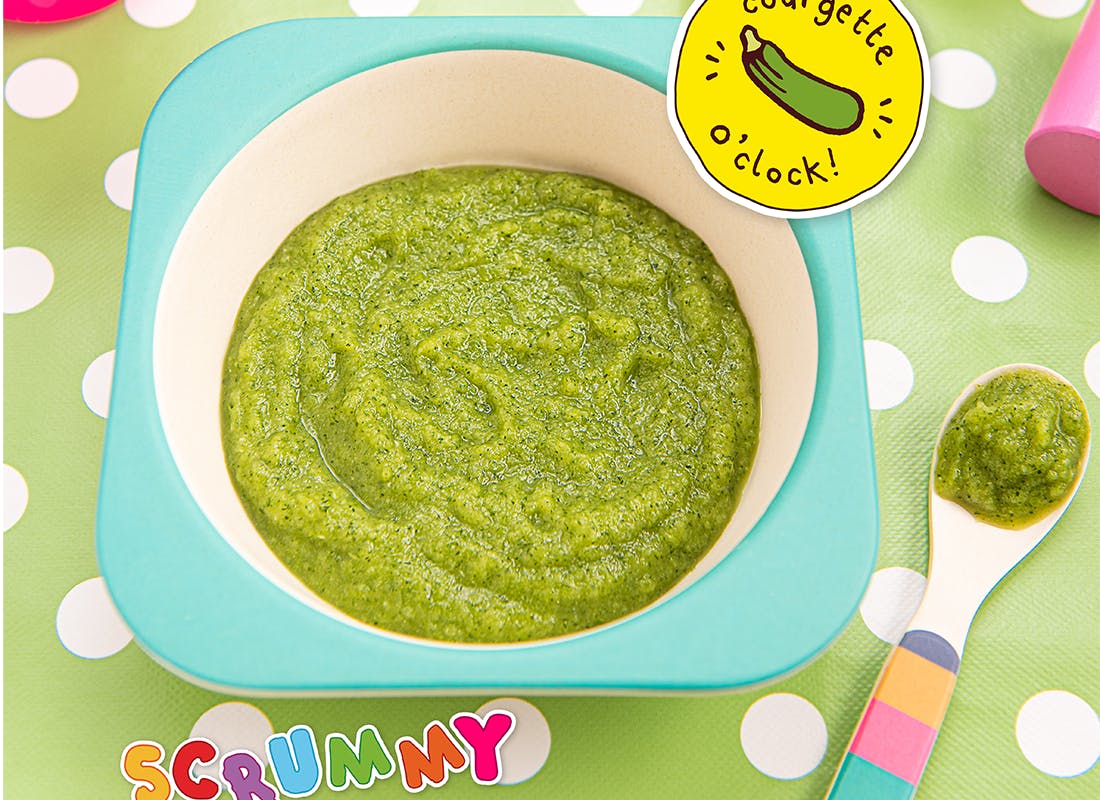 Courgette puree recipe
It's courgette o'clock! Time to try a new yummy veggie taste

Ingredients
Method
1 courgette (about 150 g/5½ oz), halved lengthways and cut into 5 mm/¼ inch thick slices
Ingredients
Method
Steam or boil the courgette in a saucepan over a medium heat for 8–10 minutes until completely tender.
Purée in a food processor, or using a hand blender, until smooth.
Fun for little ones
A courgette doubles up as a handy microphone. Why not have a sing to your little one or interview them about how their day is going?!
Swap this for that
Once your little one is used to plain courgette, why not try adding a pinch of basil or oregano to mix it up?
Top tip!
You can thin all the purées using your baby's usual milk, if you prefer!