Green Bean Pesto Pasta!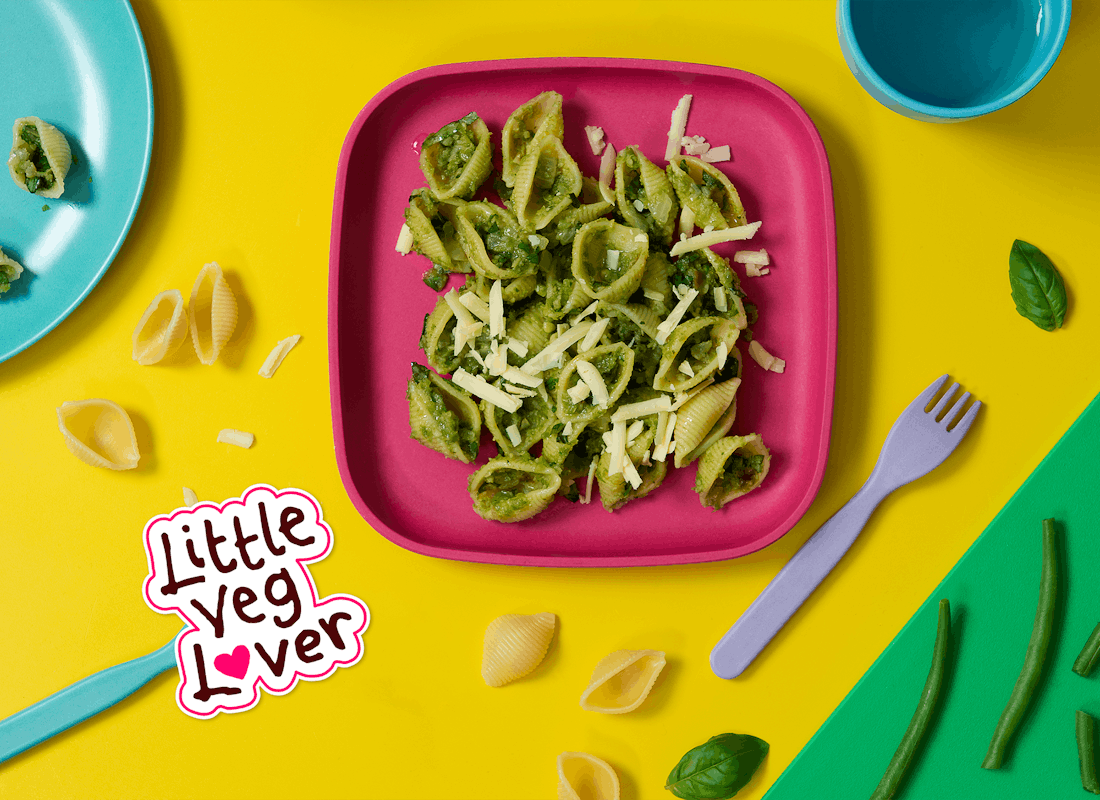 Green Bean Pesto Pasta!
This super scrummy green bean pesto pasta is packed full of veggie goodness + exciting taste twists!

Ingredients
Method
125g blended green beans
16g basil
1 small glove garlic
70g onion (half a medium onion)
100g pasta shells
5mls olive oil
Ingredients
Method
Heat olive oil in a pan on a medium heat add finely diced onion and garlic
Cook through until browned
Add chopped basil leaves and stir in the green bean puree
Cook pasta according to the package instructions. Once cooked, drain and stir through the pasta
Sprinkle with cheese (optional)
Serve with omelette fingers
Bright Idea!
Serve to your little one with yummy omelette fingers!