Palm Tree Porridge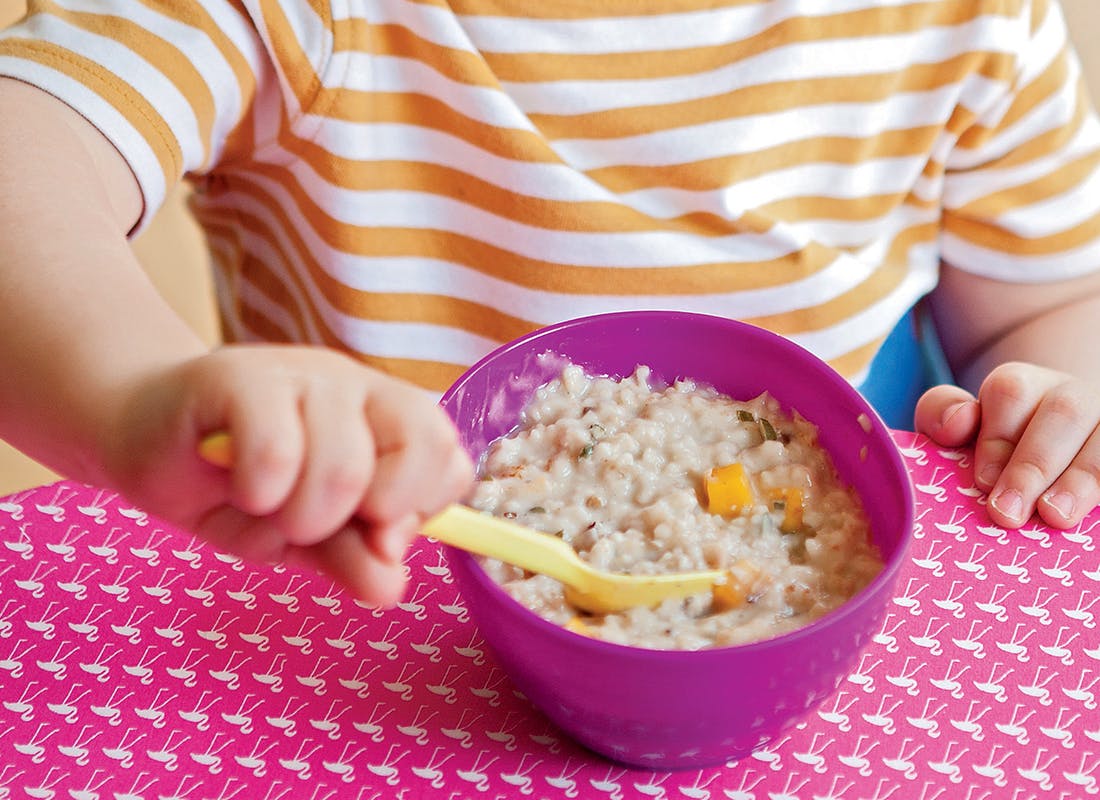 Palm Tree Porridge
Quick + easy porridge with a dash of sunshine in the form of coconut milk + tasty tropical mango.
Ingredients
Method
150 g/5½ oz porridge oats
600 ml/1 pint coconut drinking milk, plus extra to serve
½ teaspoon ground cinnamon, plus extra for sprinkling
1 small mango, peeled, stoned + cut into cubes
1 tablespoon mixed seeds, toasted
1 tablespoon coconut flakes, toasted
Ingredients
Method
Put the oats, coconut drinking milk + 575 ml/18 fl oz water in a saucepan, stir + bring to the boil over a medium heat. Stir in the cinnamon, then reduce the heat to low, part-cover with a lid + simmer for 8–10 minutes, stirring, until creamy.
If you are serving to young children, finely chop the mango, toasted seeds + coconut flakes.
Spoon the porridge into bowls + sprinkle with the extra cinnamon, the chopped mango, + the toasted seeds + coconut. Pour extra milk over the porridge, to serve.
Yummy For Babies
For little ones from 10 months, leave out the seeds + mash up the mango. Remember to check the temperature before serving!
Handy Tips
Turn any leftover porridge into a tasty snack: leave it to cool, then cut it into fingers + pan-fry in butter until golden + crisp on the outside. Lovely!
I'm from The Easy Family Cookbook
Here at Ella's we believe that the more little ones are involved in preparing and cooking food the more likely to grow up enjoying yummy healthy food! So we've created 4 deeelicous cook books full of handy hints and tonnes of scrummy recipes to help get little ones and their families excited about cooking + eating together