Veggie Omelette Fingers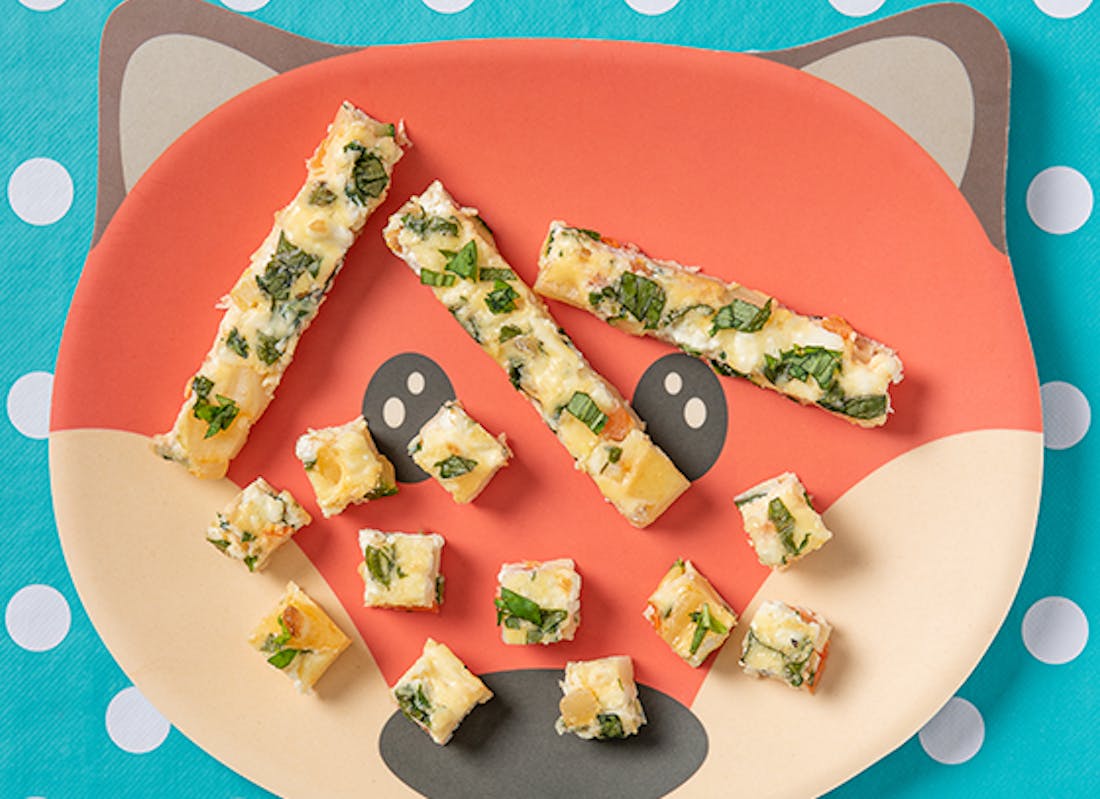 Veggie Omelette Fingers
Get your little ones tastes buds tingling with this scrummy veggie Omelette recipe. Perfect for a quick + Easy lunch!

Ingredients
Method
100g cooked potato
70g courgette
1x tomato
40g onion
50g feta cheese
1x tbsp fresh chopped basil or 1x tsp of dried basil
4x eggs
Ingredients
Method
Dice up vegetables into small cubes
Cook the potato, courgette, tomato and onion with a little olive oil on a medium heat until soft
Whisk eggs in a separate bowl, crumble in feta and add basil
Line an ovenproof dish with baking parchment
Spread the cooked veg evenly across the base, pour the egg and cheese mix on top
Place in a preheated oven at 180'C for 12-14 minutes
Once cooled, mash up with a fork to make it age appropriate.
Tip!
Swap feta for cheddar + switch up any of the veg to introduce new and exciting tastes!