yummy nutritious snacks to make at home for toddler tums!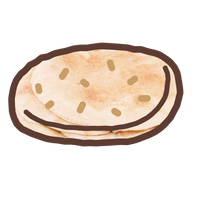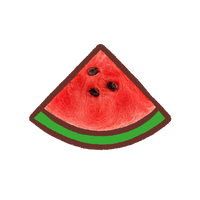 Feeding your toddler nutritionally balanced snacks, provides them with lots of good nutrition + a variety of exciting tastes! By simply combining a carbohydrate with a protein or dairy food + adding fruit or veg, you're giving them a super balanced snack.
Pick + mix snack ideas
We've put some ideas below, so simply pick + mix your toddler's fave, or introduce a new food alongside their favourites!
Carbohydrates
Wholegrain bread or pitta fingers, breadsticks, mini wraps, crumpets/muffins, fruit bread, mini pancakes, oatcakes, rice cakes, pasta pieces
Protein + dairy
Cheese slices or soft cheese, nut butter, hummus or other pulse/yoghurt-based dips, hard-boiled egg, tuna or other canned fish, lentil dhal, small pieces of cooked meat
Fruit and veg
Chopped soft fruit, cooked veg sticks, veg based dips, fruit smoothies
Snack ideas from our infant nutritionist
Our nutritionist Claire has put together some ideas on how to mix + match these into yummy snack plates for hungry little kids. Go for about half the portion size you'd offer as a meal + enjoy your snacks together:
Crumpet with peanut butter, sliced banana or strawberries
Fruit bread with olive oil spread + fingers of kiwi
Tuna, mackerel or hummus dip with toasted pitta fingers + sticks of cucumber
Toasted muffin with cream cheese + dried apricots
Cucumber + pepper sticks with hummus
Mini cheese on toast with avocado fingers
Greek yoghurt with tinned peaches + a sprinkle of ground nuts or seeds
Thick pancake with nut butter + strawberries
Veggie pizza roll ups with cucumber sticks
Pesto + Cream Cheese Sandwich Cartwheels
Crackers with lentil or hummus dip + grated carrot
Frozen yoghurt lollies with a crispbread – try our Fab 'n' Fruity Lollies or Watermelon Sunshine Slushy recipes
Chapati or pitta with cheddar or cream cheese + raisins
Malt loaf spread with peanut butter + thinly sliced apple
Oatcakes with cream cheese + thinly sliced pear
Pasta with grated cheese + peas
Half a bagel with cream cheese + cucumber sticks
fun ways with fruit + veg
As little kids get older + the picky phase starts, they can start to turn up their noses at their fave fruit + veggies. Follow our tips to help make them more appealing at snack time!
Fruit becomes a lot more exciting when it's visually pleasing or looks different. Chop colourful fruit into bite sized chunks (avoid anything too hard like apple) + thread onto sticks for a rainbow kebab snack. Yummy!
Veggie sticks + dips can be a winner but why not make an exciting veggie poke bowl snack? Simple grate some carrot finely + arrange in a small bowl with some quartered cherry tomatoes, a spoonful of sweetcorn and some kidney beans with a dollop of hummus. Switch up the veg to your little kid's faves + let them help you make the poke bowl so they see it all come together!
Bananas are often a winner but if you have any leftover bananas, try slicing + freezing them. When the sun comes out, blend them with a little milk of your choice until they're thick + spoonable and you've got a tasty, healthy banana ice cream!
fruit snacking on a budget
When fresh fruit isn't an option, try these money saving options for fruit snacks:
Canned fruit in juice (avoid sugary syrup) can be just as good as fresh but with much less waste. Canned peaches, chopped up with Greek yoghurt + ground nuts or seeds make a great snack.
Pop canned cherries (as long as they have no stones) with the leftover banana ice cream hack + a handful of toasted oats. Deeelicious!
Canned pineapple chunks are great with coconut yoghurt or even cottage cheese.
Or give our frozen fruit tips a go to save money + waste:
Add a handful of frozen berries to thick plain yoghurt with a drizzle of honey or maple syrup + leave overnight in the fridge. That next day the berries will have thawed and turned the yoghurt a pretty colour for an easy peasy yummy yoghurt snack!
Add frozen berries to fruit juice in lolly moulds for lovely frozen lollies in the summer.
Blend frozen fruit up with yoghurt, a splash of milk of your choice + a dollop of nut butter for a super smoothie snack.