on the go snacks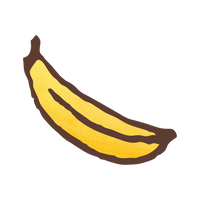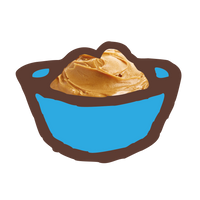 Little kids are full of energy, so it's no surprise that if you're out shopping in the supermarket, queuing at the post office or on a fun day out there will inevitably be some rumbly tummies by mid-morning or afternoon! It's all too easy to grab crisps or sweets from a nearby shop but if you keep a couple of handy, healthy options in your bag to pre-empt those hunger pangs, you won't need to resort to less healthy options.
Snacks for on the go toddlers
Our nutritionist Claire has put together these easy, on-the-go snacks:
Oatcakes, rice cakes or crackers + nut butter- sandwich them butter inwards + wrap in cling film. Try to choose cracker options that are low in salt, (ideally less than 0.3g per 100g) + a nice melt in the mouth texture
English muffins with cheese spread (half a muffin is an ideal portion size)
Pancakes, try our Top Banana Pancake Fingers, perfect for brekkie and as an on-the-go snack!
Breadstick hedgehogs, layer cream cheese or hummus in the bottom of a pot with a lid + stick in some mini breadsticks so it looks like hedgehog spines. Pop on the lid + you're ready to go!
Scones, malt loaf + hot cross buns- slice + add a thin layer of butter, sandwich back together + wrap in cling film
Cooked pasta with a grated cheese
Try our Mini Melty Apple + Carrot Muffins, Baked Banana Oaty Bites + Ch-eeeasy Chive Scones recipes for some inspo!
Handy snack ideas
A DIY trail mix is great for on the go + you can get your toddler to help with picking their favourite ingredients + mix, mix, mixing them together!
Why not try some of nutritionist Claire's suggestions below, just mix + match from the options and store in a large container to decant into a smaller pot for when you're ready to get out + about!
• No added or low sugar breakfast cereals e.g. hoops, puffs and flakes
• Dried fruit
• Small melty crackers (low or no added salt)
• Broken up oatcakes
• Cubes of malt loaf
• No added or low salt mini pretzels
Make sure that whatever you choose has a safe, melt in the mouth texture that isn't crumbly, brittle or flaky.