Snowman porridge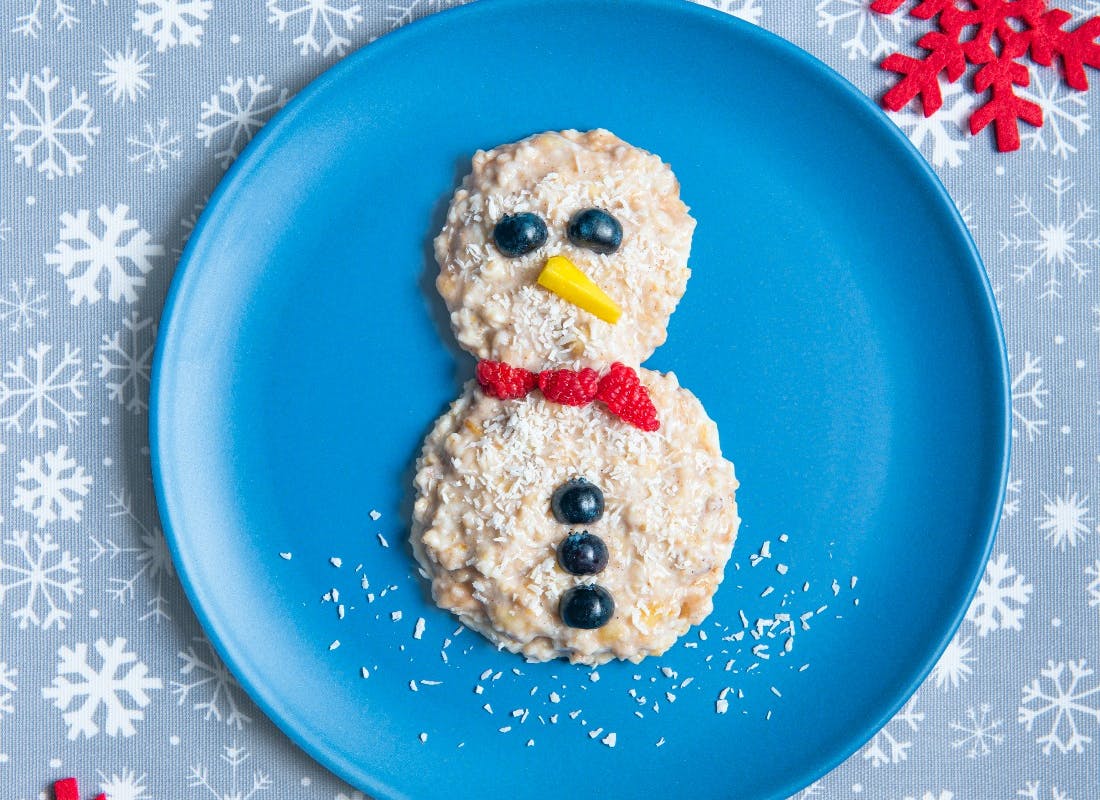 Snowman porridge
This festive foodie fun is 'snow' deeelicious and great for keeping little hands busy. Just right from 10months, or 7 months if you mash the berries before serving!
Ingredients
Method
25g porridge oats
175ml milk
½ half mashed banana
½ teaspoon Cinnamon or nutmeg
A handful of blueberries
1 raspberry
Add some cinnamon to the porridge for a festive twist!
Ingredients
Method
Put the oats, milk into a saucepan along with mashed banana. Stir + bring to the boil over a medium heat
Stir in the cinnamon if using, then reduce the heat to low, part-cover with a lid + simmer for 8–10 minutes, stirring, until creamy. Add water to thin if required
Grab a bowl or plate and spoon two circles of porridge. One larger circle for the body + one slightly smaller for the head
Cut the blueberries in half and use as eyes and buttons on the snowman
Cut a raspberry into thirds to make the scarf
Sprinkle with some desiccated coconut if using + enjoy!