Tree-ific Fruity Christmas Tree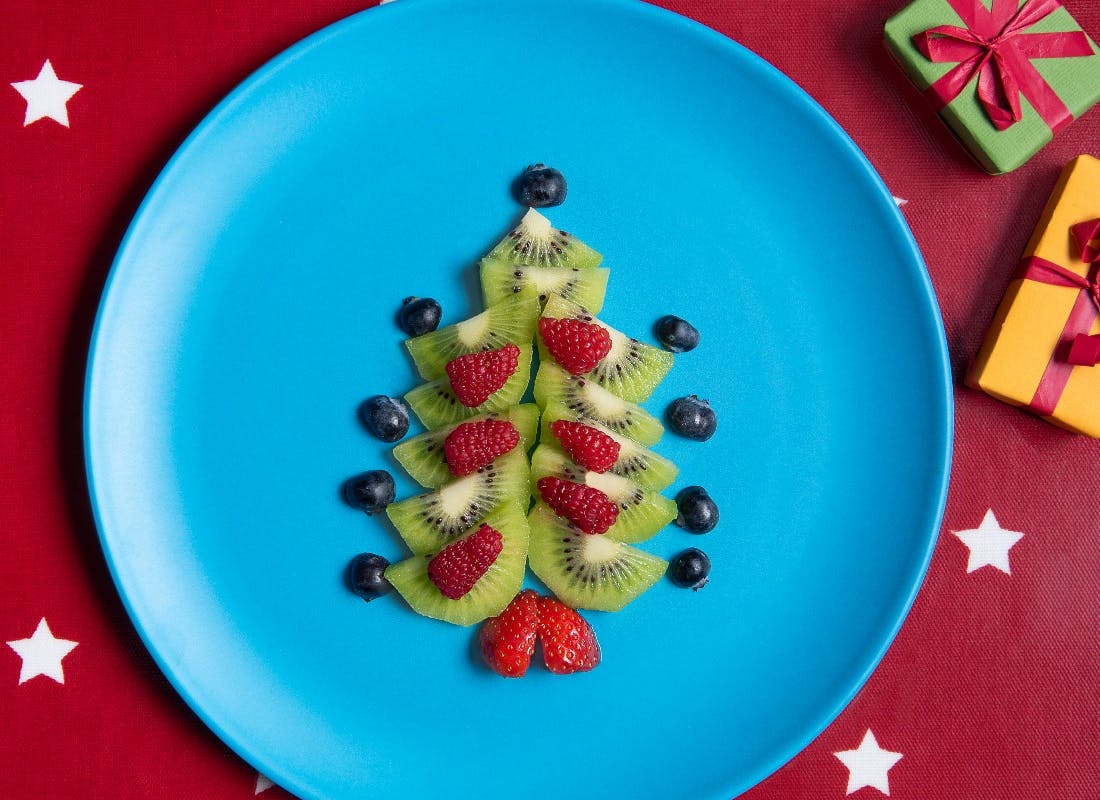 Tree-ific Fruity Christmas Tree
Jingle all the way with this festive foodie fun! Decorate your tree-ific christmas tree with yummy raspberry + blueberry 'baubles'.
Ingredients
Method
1 kiwi
a handful of blueberries
2 raspberries
1 strawberry
Ingredients
Method
Cut the kiwi into slices about ½ cm thick + cut in half again
Cut the blueberries in half and the strawberries + raspberries into quarters
Arrange the kiwi into a tree shape and decorate with berries.